Prince Harry and Meghan Markle No Longer Reside in Canada and Are Now Living in Los Angeles
The Duke and Duchess of Sussex have fled from Canada amid coronavirus concerns and have now settled in Meghan's hometown, Los Angeles.
Prince Harry and Meghan moved from their home in Vancouver Island and have relocated to the U.S. The couple has been living in seclusion and has not ventured out due to the growing coronavirus concerns.
A source close to the family disclosed, "Harry is looking straight ahead at his future with his family. They will be spending time in California… He's not looking back."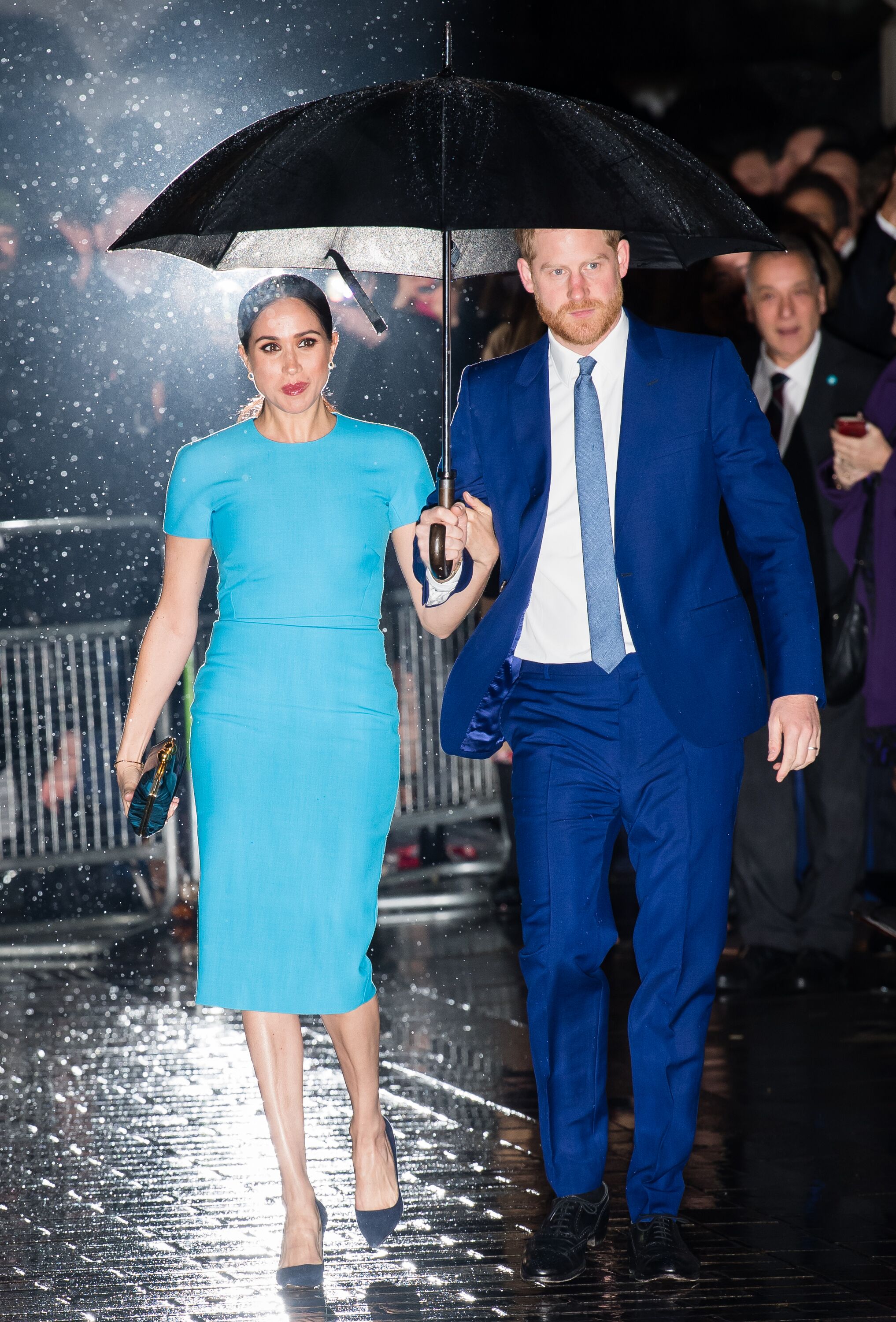 Moving to Los Angeles, which is the Duchess' hometown, has caught the attention and criticism of many, but the pair had set their sights on California and had been making plans to spend some time there.
Meghan's mother and friends reside in L.A. and being with them will reassure her of a support system. On Wednesday, March 25, Prince Harry's father, Prince Charles, was announced to have been tested positive for the fast-spreading disease.
Jittery feelings began to circulate after the announcement surrounding Harry and Meghan's final exit as senior working royals on March 31.
The royal editor of Daily Mail took to Twitter to share the news and added that their settling in the U.S. would become a firm marker regarding their future.
The Prince couldn't bear to watch Meghan get blamed for their decision
Confirmed by @people magazine, Harry and Meghan have moved to LA. It's not a surprise - myself (and others) have written this would happen as far back as January. But it is a firm marker regarding their future - and does make a mockery of the promotion of the Commonwealth ties. https://t.co/2HVaXpRgVo

— Rebecca English (@RE_DailyMail) March 26, 2020
The post noted that the decision appeared as a mockery of the promotion of the Commonwealth ties. Some fans commented that they felt the relocation was more like a slap on Canada's warm welcome to the Duke and Duchess.
Since revealing their intention to step down from the forefront of Royal affairs as senior royal members, the public often blamed the Duchess, believing that she coerced her husband into making decisions that suit her.
Briefly, before their first move to Canada, Harry snapped and hit his limit when he realized that the public wouldn't give his wife a break.
A source close to the family said, "When it became clear Meghan was never going to get a fair shake, Harry snapped. He's adamant that it was his call to move to Canada."
Ignoring the snide comments flying all around the internet, Harry and Meghan began living a quiet and normal life in Canada.
Their decision to leave Canada was quickly put into motion, and they moved to Los Angeles just in time before countries would begin shutting their borders due to the pandemic.
Their move has begun to unsettle some of the general public, but the couple has just been focused on being happy and giving their son the best normal life he can have.