Gina Neely of 'Down Home With the Neelys' Fame Hosts Live Cooking Show for Fans Amid Quarantine
Gina Neely treated her fans to a cooking session while on quarantine at home. She taught them how to prepare a meal she described as an "immune booster."
Gina Neely was in the mood for some music, dancing, and cooking when she hosted a live session on Facebook on Friday. The chef and restaurateur who's home on quarantine decided to treat her fans to a fun cooking tutorial.
Gina played her favorite songs and danced as she prepared her ingredients while sipping a Margarita.  She told her followers the cocktail would complement the dish she planned to prepare. She invited her viewers to sit back and bring out their drinks too.
Gina is a veteran on television since starring opposite her ex-husband, Pat Neely on Food Network's "Down Home With the Neelys."
Gina's cooking session was in cooperation with Essence in an effort to help in the wellness of those in isolation at home. In fact, she chose to demonstrate how to prepare Chicken Fajitas because she said it was an "immune booster." The chicken provides protein and the bell pepper is a good source of vitamin C.
Gina looked hip wearing a colorful turban to match her all-black outfit while cooking in her kitchen. She also appeared relaxed as she shared her passion for cooking.
Gina is a veteran on television since starring opposite her ex-husband, Pat Neely on Food Network's "Down Home With the Neelys." Their show was launched in 2008 and achieved tremendous success. Even after the couple filed for divorce in 2014, ending a 20-year-marriage, they held on to the show and made it work.
Gina revealed to People in 2018 that she wanted to end her marriage even before she and Pat were hired for the show. She admitted attempting to leave her husband five times prior.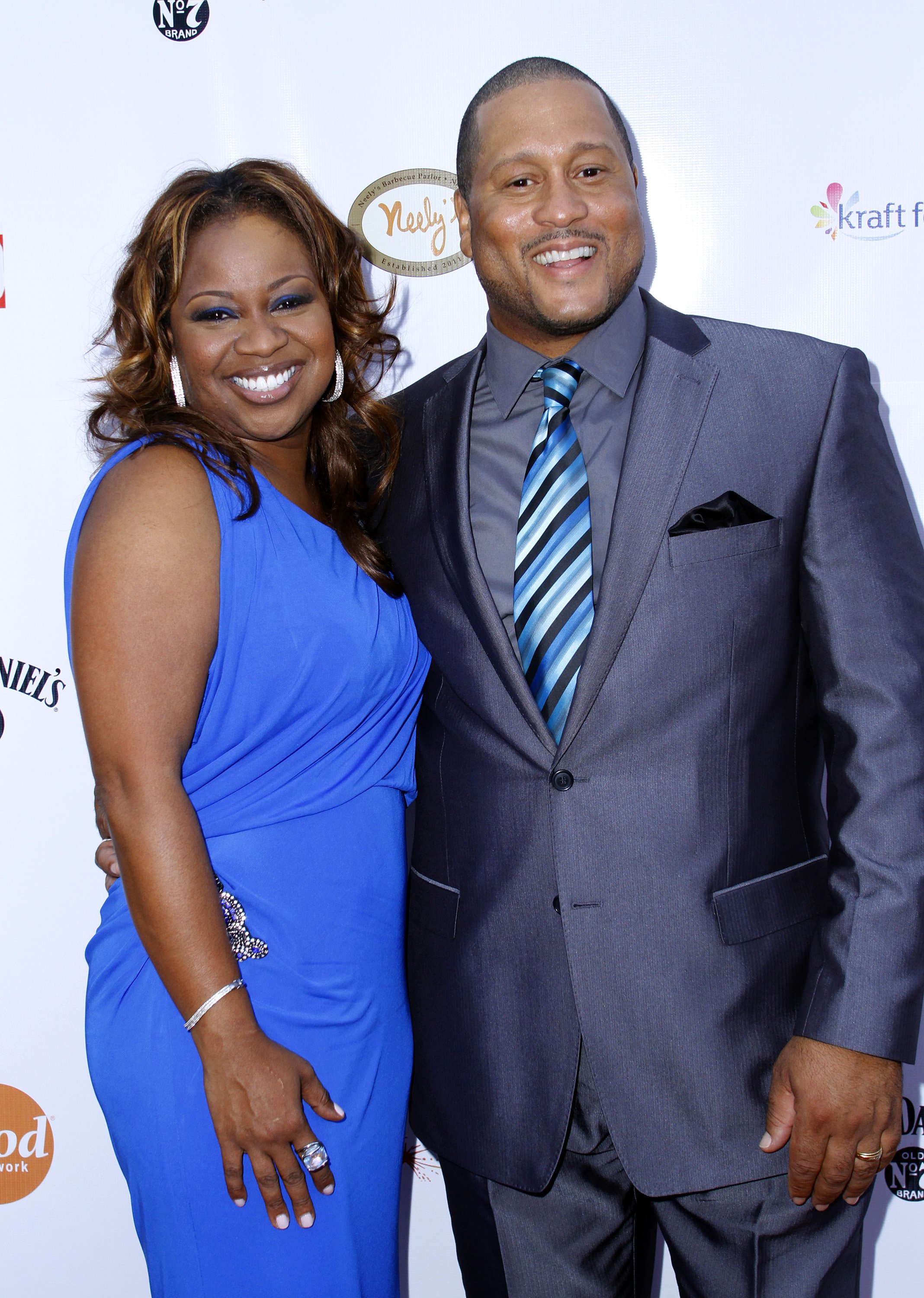 However, the show came and she found herself enjoying being able to share her family to the world. Thus she held on to her marriage to Pat who she simply saw then as a business partner.
Last year Gina ventured into another food show called "The Dish On Oz" where she's joined by Vanessa Williams, Gail Simmons, and Daphne Oz. The women share healthy and delicious meals on the show.
In one episode in September, Gina shed tears as she opened up about her weight loss journey. Sharing a "slim down salmon recipe" to her followers, she told Dr. Oz that looking at her old photos when she used to be heavier brought back sad memories.  It was during the time she was still married to Pat.
Gina is proud of how she shed off that weight and could only say "wow!" looking at her old and new photos today.