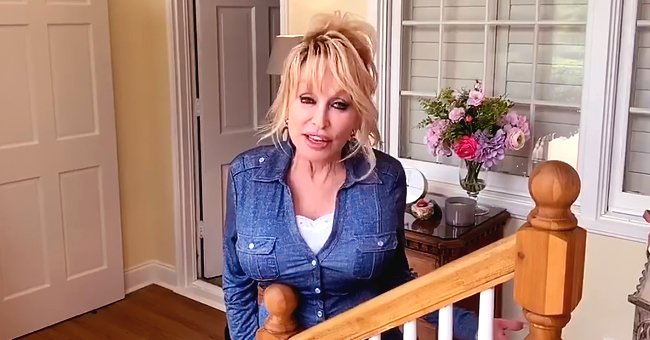 facebook.com/Dolly Parton
Dolly Parton Spreads Positivity Amid COVID-19
Country music star, Dolly Parton, took to her Instagram page to share some positivity and love amid the coronavirus pandemic.
The famous singer shared a video on Instagram to cheer up her fans during this trying time of the coronavirus pandemic.
Dolly Parton made the video to spread some joy to her followers as well as to encourage them, as she captioned it, "Keep the faith."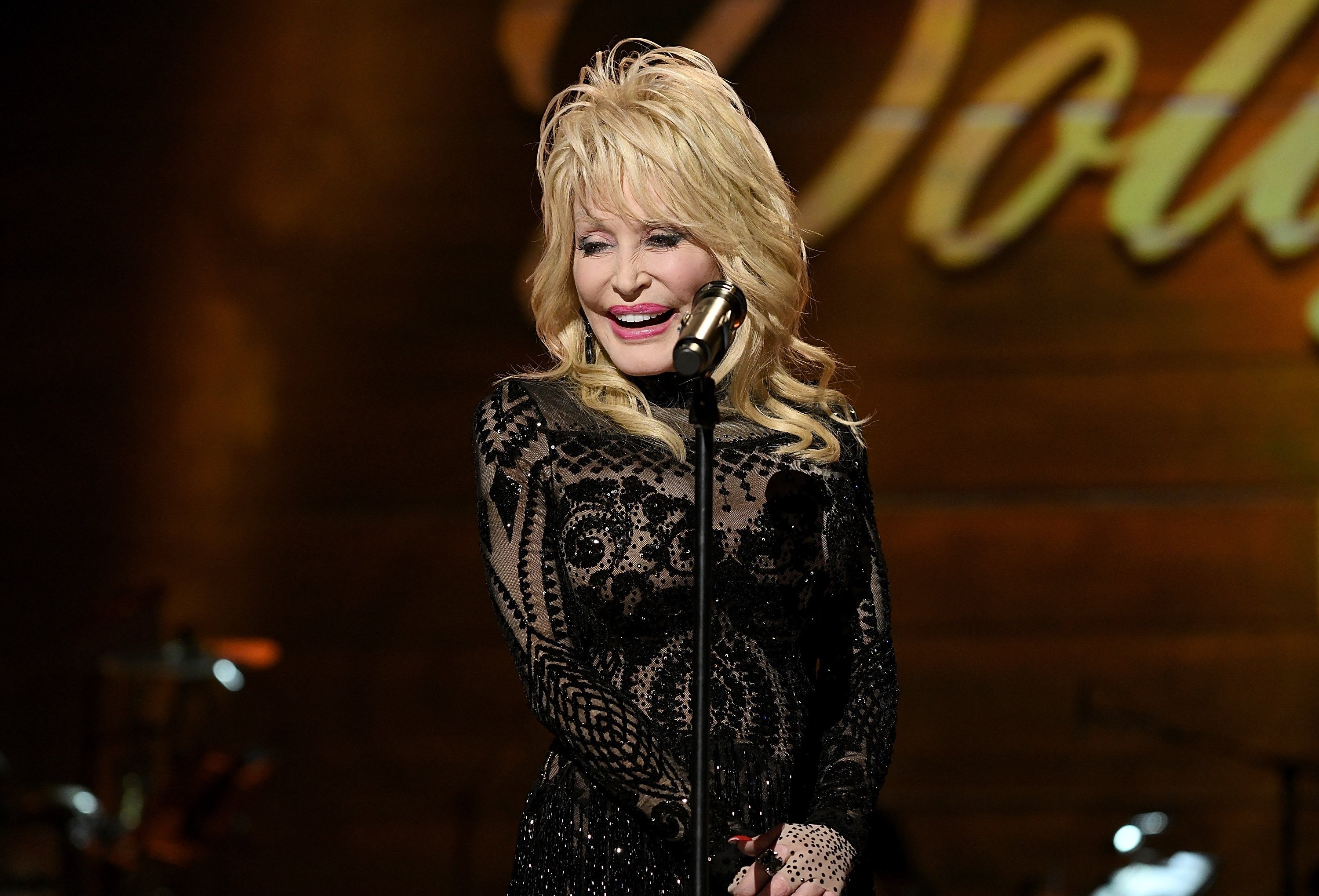 Dolly Parton accepts the 2019 MusiCares Person of the Year Award on February 8, 2019, in Los Angeles, California. | Photo: Getty Images.
The video was shot in front of a staircase in the star's house. Dolly, looking stunning as ever in a blue shirt started the video lightheartedly with a made-up song, she sang;
"Well, hello, it's Dolly climbing the stairway to heaven, cos the virus has scared the H-E-L-L out of us."
In the video, the ageless star confessed her belief that God is indeed in the situation. "I think God is in this. I really do," she said.
Dolly also confessed her optimism despite all the negativity that surrounds this trying time. She continued, showing her optimism as she revealed that she believes that we will all come out of this situation a better person. She said,
"I think he's trying to hold us up to the light so we can see ourselves and see each other through the eyes of love. I think that when this passes, we're all gonna be better people."
Her followers responded to her video with a lot of lovely comments, telling Parton how her words are precious and mean a lot to them. A fan commented, "I love you so much. Thank you for being a light in the darkness." Another commented on how timely her words are; "Just what we needed."
The actress is a founder of a charity, "The Imagination Library."
"I loved Kenny with all my heart. My heart's broken. A big ol' chunk of it has gone with him today."
The ageless singer is a strong woman who has stayed positive despite how dark the past days have been, spreading love and light to those around her.
Dolly, who has said that she wants the world to remember her as a kind giving person, who is always trying to make people feel better, is doing an outstanding job.
The actress is a founder of a charity, "The Imagination Library." The charity has sent more than 100 million free books to children.
Please fill in your e-mail so we can share with you our top stories!