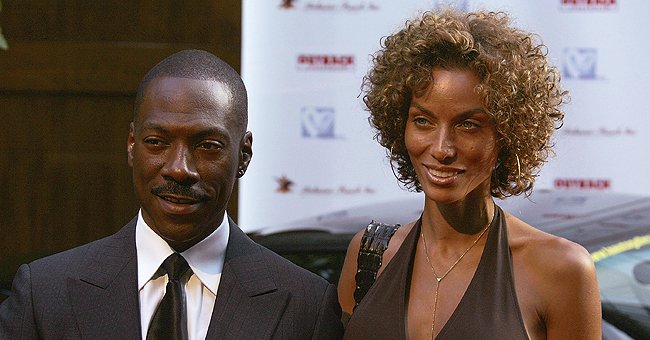 Getty Images
Eddie Murphy's Ex-wife Nicole Shares Photo of Their Grandbaby Amid the Pandemic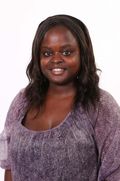 Nicole Murphy shared a picture of her adorable granddaughter and admitted to missing the latest addition to their family while being isolated from her.
Nicole Murphy was missing a little family time with her infant granddaughter, Evie Isla Murphy, when she shared a picture of the adorable 8-month-old.
Along with a crying face emoji she expressed he sadness over being isolated from Evie amid the coronavirus. She wrote in her caption, "I miss her so much."
During their 13-year marriage, Nicole and Eddie Murphy had 5 five children together. Their son Miles gave them their first grandchild when he and his girlfriend Carly Olivia welcomed Evie in July 2019.
Many of her followers on Instagram have commented on the picture of her granddaughter and pointed out how adorable she. A fellow grandmother gave Nicole some advice on how to handle the separation from Evie, urging her to Facetime.

A fan commented on a picture of Nicole Murphy shared of her granddaughter, Evie Isla Murphy as she admitted to missing her | Instagram/nikimurphy
Eddie had ten children from five different women. During an appearance on the "Ellen DeGeneres Show," he told Ellen that many people are fascinated when they find out about his big family.
He explained that men tend to look at him like he's crazy and are curious over how expensive it must be raising so many children.
In revealing how women usually react to the fact that he has ten children, he said their response is the polar opposite to the way men perceive his situation, he joked:
"[Women tend to think] there's something sexy about it. 'Eddie Murphy must be doing his thing. Eddie Murphy be gettin' it in.'"
Having ten children isn't the only complicated dynamic in his family. Eddie and his long term girlfriend Paige Butcher welcomed their second child only months before Evie was born.
He admitted that the whole situation was a bit awkward and joked about his growing family saying, "guess that makes me a heck of a fella...my son is my granddaughter's uncle."
Despite having such a large family, Eddie said his family have a close bond. Nicole certainly has a close bond with Evie.
The doting grandmother has her followers gushing over the pictures she regularly shares of her time spent with her granddaughter.
Please fill in your e-mail so we can share with you our top stories!