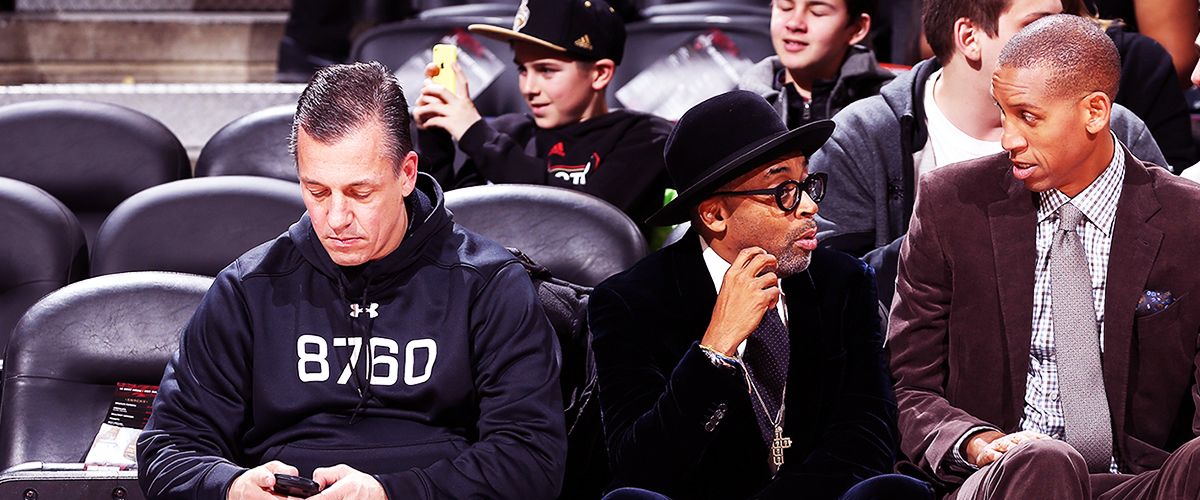 Getty Images
Reggie Miller and Spike Lee's Feud — inside the NBA Great and Oscar Winner's Decades-Long Dispute
Spike Lee's recent beef with the NY Knicks' owner, James Dolan has rebooted the director's feud with NBA legend Reggie Miller.
NBA great Reggie Miller played for the Indiana Pacers, the NY Knick's nemesis, and had an on-going trash-talking feud with die-hard Knicks fan Spike Lee.
Lee has had a falling out with James Dolan, the owner of the Knicks, and his disenchantment has rebooted his squabble with Miller.
Miller's comment will likely rekindle his "trash-talking" dispute with Lee which diverted basketball fans for so long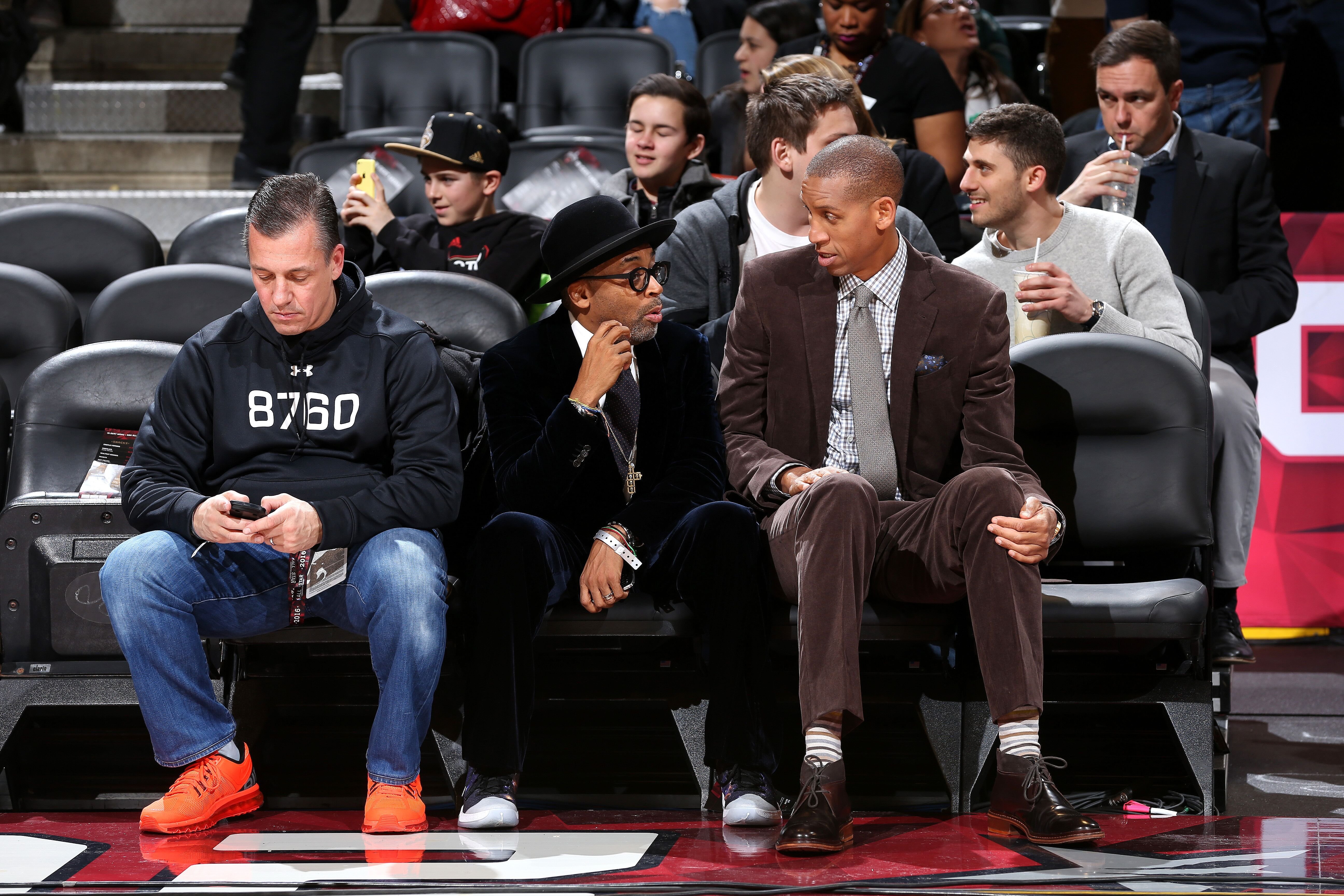 Spike Lee and former NBA player Reggie Miller of the Indiana Pacers have a discussion during the Taco Bell Skills Challenge as part of NBA All-Star 2016 in Toronto | Source: Getty Images
SPIKE LEE AND REGGIE MILLER
Miller, now 54, joined the Indiana Pacers in 1987 and would go on to play for the team for his entire career. Miller, who is considered one of the greatest players in NBA history, handed the New York Knicks some of their most humiliating defeats.
This earned him the enmity of one of the Knick's most devoted fans, Oscar-winning director Spike Lee. Lee has a captive courtside seat at Madison Square Garden and the director and Miller's confrontations became legendary.
Reggie Miller (right) taking a shot during Game 5 of the 2000 NBA Finals | Source: Wikimedia
Lee even made a documentary in 2010 for ESPN's 30 for 30 series titled "Winning Time: Reggie Miller vs. The New York Knicks." Lee's courtside interactions with Miller at Knicks games in Madison Square Garden were highlighted.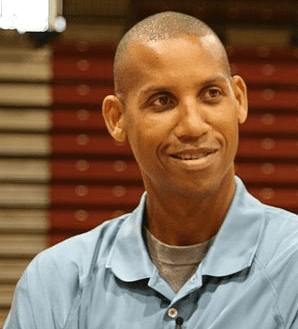 Reggie Miller in 2010, after his retirement | Source: Wikimedia
SPIKE LEE AND THE KNICKS
Lee's beef with Miller was based on his unswerving loyalty to the New York team -- a loyalty many though reciprocal. On March 2, 2020, Lee attempted to enter Madison Square Garden through the employee's entrance which he had been using for over 20 years and was barred.
The security guard, who was allegedly acting on orders from the Knicks' owner James Dolan, instructed Lee to use the VIP entrance after the director had already validated his ticket. Lee refused and an altercation ensued. Lee was eventually allowed to enter, but the incident was filmed and became public knowledge.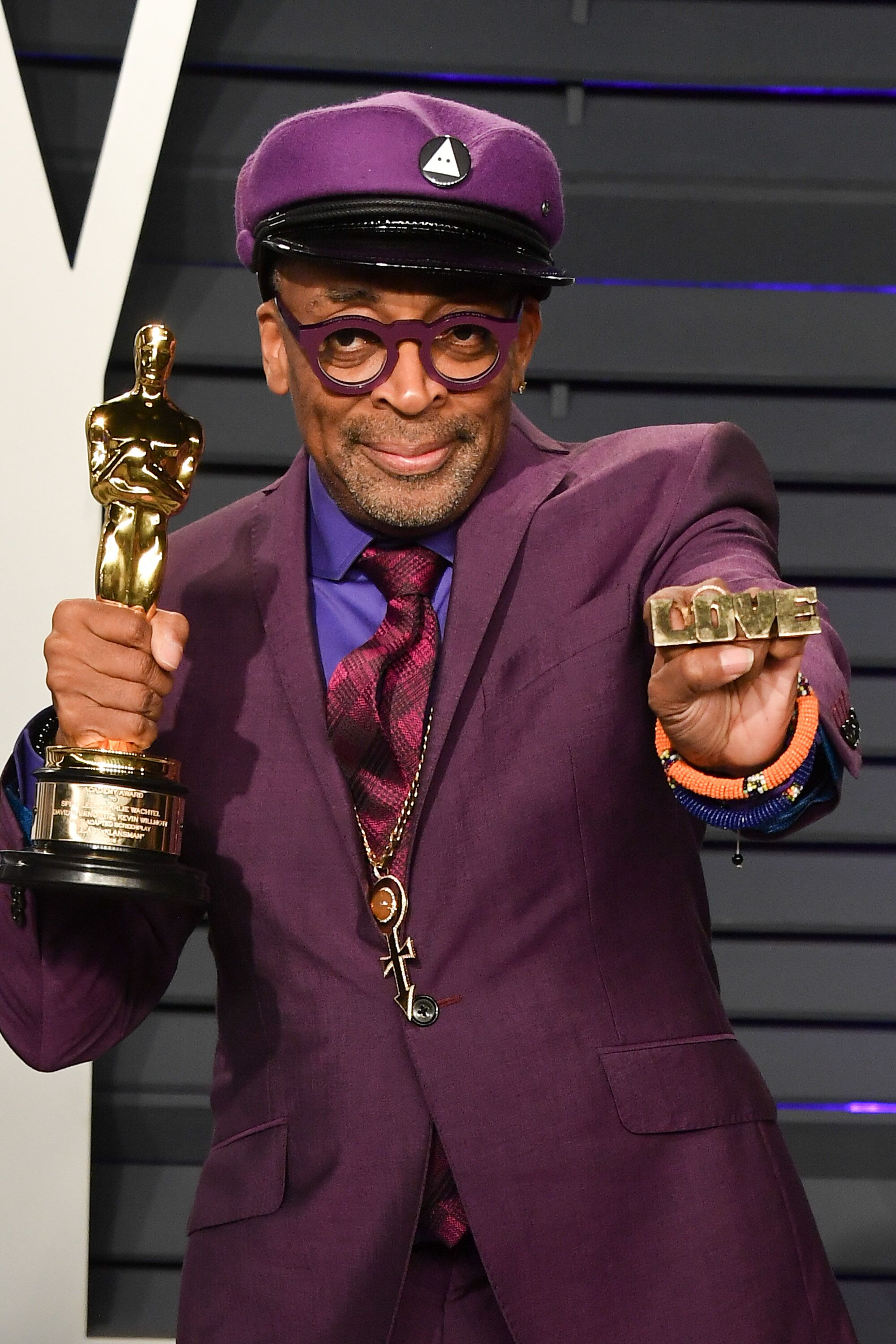 Spike Lee at the 2019 Academy Awards with his Oscar for Best Adapted Screenplay | Source: Getty Images
"TIME TO SWITCH YOUR ALLEGIANCE"
Even though their previous dispute was supposedly resolved and they were on friendly terms, Miller, who is now a host and a commentator on TNT's NBA coverage, couldn't resist a dig at Lee. He gleefully commented on a Twitter post:
"OOOOHHHHH have the MIGHTY have fallen... This wouldn't happen at Bankers Life Fieldhouse, maybe finally time to switch your allegiance Spike..."
Miller's jibe is particularly apt since Lee has always contended that the Indiana Pacers' fans hated him because Indiana is the historical cradle of the Ku Klux Klan. Of course, Lee's assertion ignores the fact that these same fans worship Miller to this day and he is African American just like the director.
Lee has expressed his bitter disillusionment with Knicks' management, and in particular Joe Dolan, for making ruinous decisions that robbed the team of its previous preeminence in the NBA. In fact, the Knicks haven't won a championship since 1973.
Lee has publicly denounced Dolan's mismanagement for the Knicks' defeats on several occasions, including trading away their best young player, Marcus Morris, to the Clippers. The March 2 incident smacks of payback for Lee's outspoken criticism.
REGGIE MILLER POKES THE BEAR
Miller's comment will likely rekindle his "trash-talking" dispute with Lee which diverted basketball fans for so long. It seems that even though Miller is retired he still misses the courtside give-and-take with Lee. After so many years of trading jibes, the old enemies developed a healthy respect for each other that seems to border on affection.
While Lee won't be joining the Pacers' fans anytime soon, he has vowed to eschew the Knicks' games for the 2020 season. This may not prove to be a great sacrifice since, on Governor Cuomo's orders, all public gatherings and sporting events are suspended due to the COVID-19 pandemic.
A LEGENDARY FEUD
It is likely that Lee misses his feud with Miller, and their rivalry has gone down as one of the greatest in the NBA league's history. Perhaps the two men will now take up their feud through social media since neither will ever meet at courtside again unless it is as spectators at a Knicks-Pacers game. On such an occasion it is likely that the most interesting contest will be off the court and on the stands.
REGGIE MILLER - THE UNLIKELY ATHLETE
Miller, who is an inductee in the NBA Hall of Fame, was born into an athletic family, but it seemed unlikely he would follow the family tradition. Miller was born with hip deformities and wore orthopedic braces on both legs for years.
Fortunately, Miller overcame his handicap and became one of the greatest NBA stars of all time. His brother Darrell is a former Major League Baseball player with the Los Angeles Angels and his sister Tammy played college volleyball at Cal State Fullerton.
Miller's older sister Cheryl is an equally talented basketball player, and herself an inductee in the NBA Hall of Fame.
It remains to be seen if Miller's four children — two by ex-wife actress Marita Stavrou, and two by his long-time girlfriend Laura Laskowski — will follow in their dad's footsteps.
Please fill in your e-mail so we can share with you our top stories!