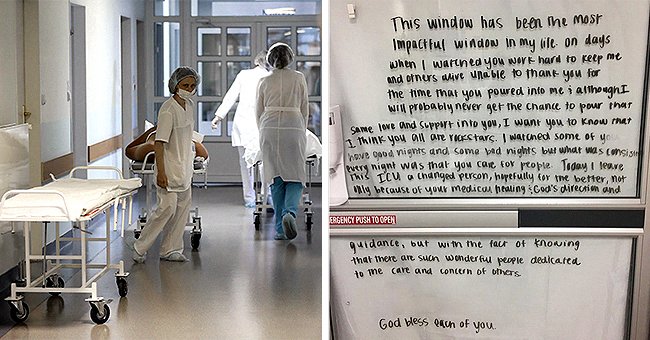 Instagram/clevelandclinic Shutterstock.com
Ohio Man Who Beat COVID-19 Left Touching Thank You Note for Medical Staff on a Hospital Window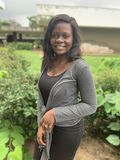 A patient who tested positive to COVID-19, was recently discharged. Before going home, however, Nic Brown left a thank-you message for the health workers in the medical intensive care unit (MICU) at Cleveland Clinic.
Nic Brown from Ohio, a patient of Cleveland Clinic, recovered after being tested positive for COVID-19.
Brown, who struggled to survive the virus, took time out to show his appreciation for his caregivers in the medical intensive care unit (MICU) at the clinic.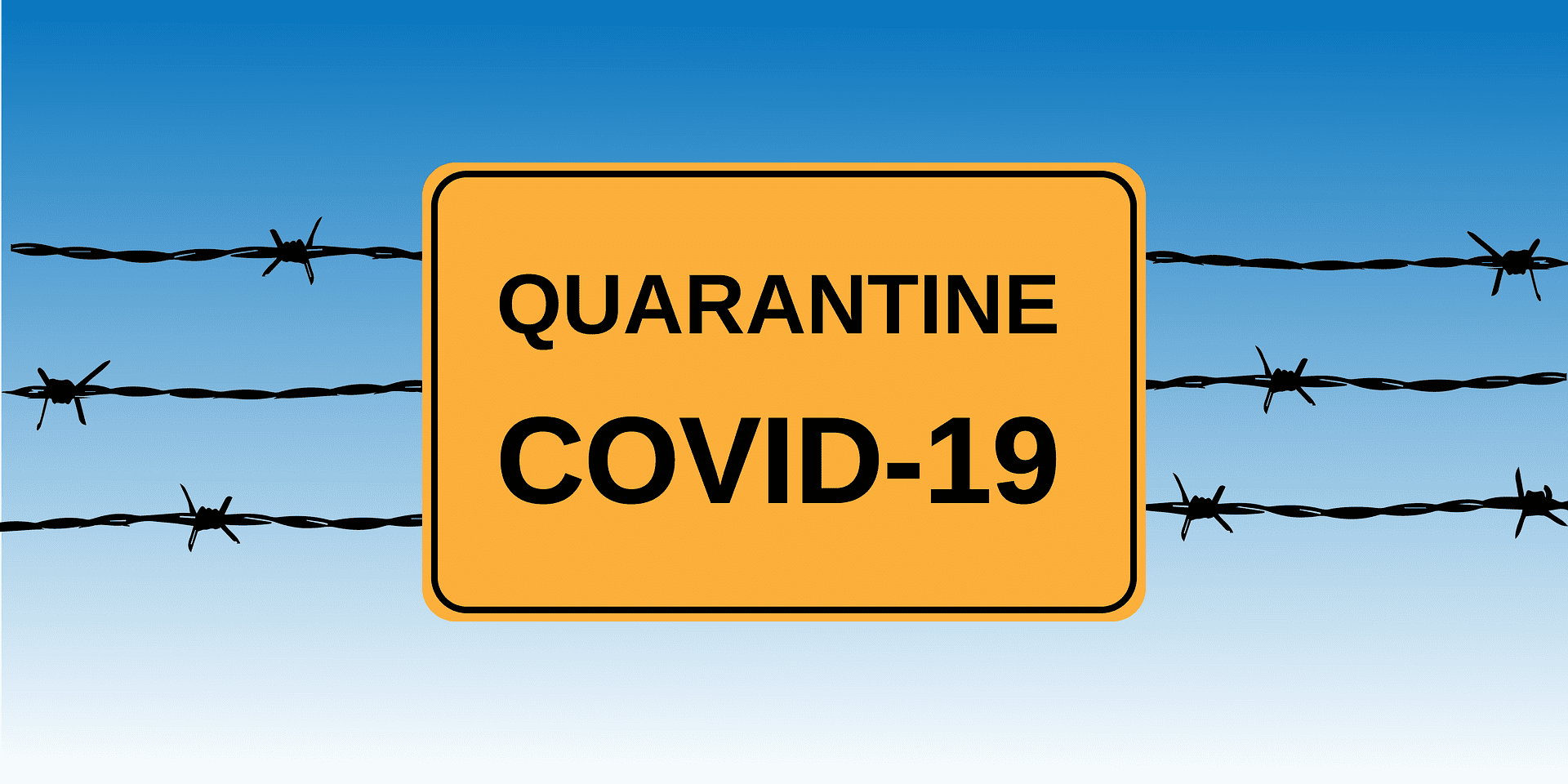 Coronavirus quarantine sign | Photo: Pixabay/Alexey_Hulsov
The only window that Brown had to the world while he fought for his life back with the help of the doctors and nurses became the courier of his message of gratitude.
Nic, who has since left the intensive care unit for his house, explained that the windowpane was used by his caregivers to write words of hope. He said,
"Every day I was there, especially when I was on a ventilator and full life support, the staff would write on the window the goals for me to try and reach each day."
Brown added that they encouraged him every day, and he went on to describe the health workers at the clinic as "selfless people."
Upon recovery, the 38-year-old Ohio resident decided to return the favor by writing a message of appreciation for the caregivers.
He commended their dedication to the caring of the patients, calling the window "the most impactful window" of his life. Calling them rockstars, Nic wrote in part on the windowpane,
"... I watched you work hard to keep me and others alive, unable to thank you for the time that you poured into me...I want you to know that I think you all are rockstars."
Brown added that during his battle with COVID-19 at the clinic, he watched the doctors and nurses experience good nights and bad nights.
He commended their dedication to the caring of the patients and expressed his gratitude for their expertise as well as their consistency through all kinds of days.
The director of the medical intensive care unit (MICU) of Cleveland Clinic, Dr. Eduardo Mireles-Cabodevila, mentioned that the clinic has "learned a lot from Nic and other early COVID-19 patients."
Eduardo explained that the way the lungs and other organs recover during the critical stage of illness is not solely dependent on the disease itself but how they care of it.
Dr. Mireles-Cabodevila added that the clinic has "instituted a protocolized approach" so that patients can heal while receiving treatments to control the virus.
Please fill in your e-mail so we can share with you our top stories!