LL Cool J and Symone Smith's Daughter Nina Symone Looks Fit Striking Poses in New Photos
LL Cool J's last daughter, Nina Symone, showed off her skinny body as she posed in new Instagram photos.
In a new Instagram post, Nina Symone flaunted her figure while she struck a pose for the camera. In the photos, the 19-year-old was pictured wearing a white crop top alongside a pair of jeans.
Nina also rocked a long curly hairstyle and a belly button ring. She captioned the photos with reference to her model-worthy body.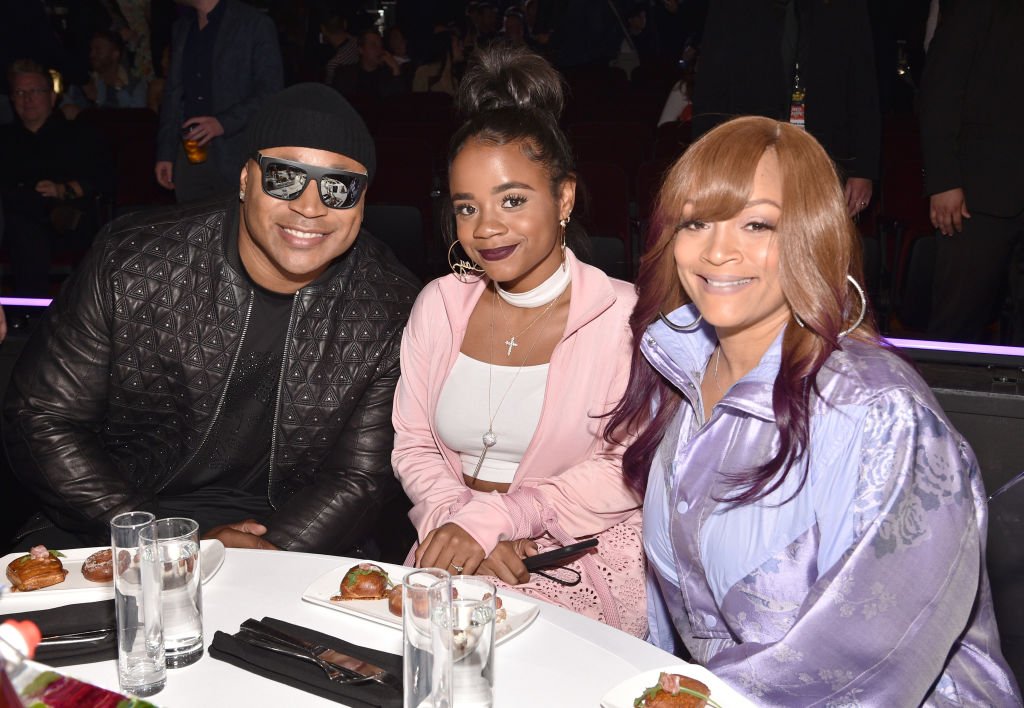 The teenager who has kept a low profile over the years can be said to be following in her father's footsteps. On her 19th birthday last year, Nina debuted her first single titled "Call Me."
While little is known about Nina and her siblings, their parents share pictures of their kids from time to time. In 2015, LL Cool J's wife, Simone, announced the news of her eldest daughter's engagement. She wrote:
"...You two are absolutely awesome! You compliment each other magnificently!!! I CAN'T WAIT TO PLAN THIS WEDDING!!!!. LORD, I THANK YOU."
Despite having many awards and accolades to his name, James' proudest achievement is his lasting relationship with Simone Smith, which is considered rare in Hollywood. 
Nina's father, Ll Cool J, whose real name is James Todd Smith, met his wife in 1987 when they were only teenagers. LL had stopped to see a friend, who then introduced the rapper to Simone. After 25 years of marriage, the rapper and his wife have endured all of the hardships that came their way.
Simone listed putting God first as the reason behind their successful marriage.
In 2004, Simone was diagnosed with stage 3 chondrosarcoma, a rare type of bone cancer. She underwent a 15- hour surgery that required a two and a half year recovery. During the entire ordeal, LL stood by his wife. Speaking to Oprah about his support for his wife, he said:
"You don't abandon someone in that fox hole. You gotta be there in that fox hole with them."
Simone, who has been cancer-free for 15 years, continues to raise awareness about the disease through the "Beat Cancer Like a Boss" campaign.
The mother of four also has a jewelry line which she uses to support the cause against cancer. A portion of her sales from the line is donated to fight the terrible disease.
Speaking about how they've made their marriage last, the couple attributed it to different causes. Simone listed putting God first and making compromises as the reason behind their successful marriage.
LL, however, explained that having mutual respect and knowing how a person wants to be loved was the key. He added that the best way he showed true love to his wife was by simply being supportive.