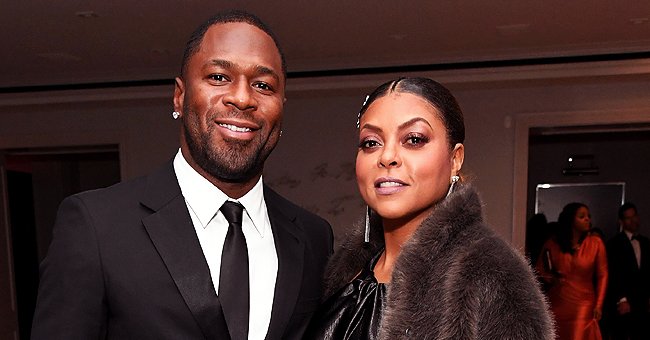 Getty Images
Taraji P Henson Postpones Wedding Again Because She Wants Grandma to Be There for Nuptials

Taraji P. Henson announces that she is, once again, postponing her wedding to former NFL star Kelvin Hayden due to coronavirus concerns.
Amid growing concerns about coronavirus, actress Taraji P. Henson and her husband-to-be, Kelvin Hayden, have decided to move their wedding date once again. In an interview with ExtraTV, the actress said:
"It's probably going to be more like July. Now we're just concerned, just trying to figure out the safest and best way."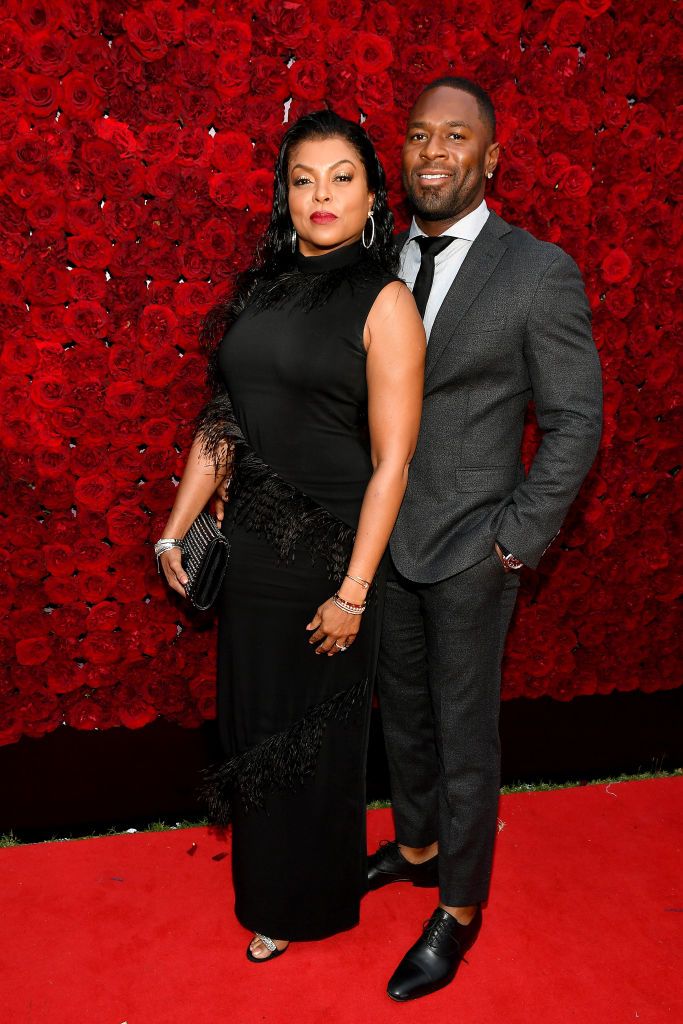 Taraji Henson and Kelvin Hayden attend Tyler Perry Studios Grand Opening Gala - Arrivals at Tyler Perry Studios on October 5, 2019 in Atlanta, Georgia. | Photo: Getty Images
In an effort to prioritize older members of their families who are at a higher risk of contracting coronavirus, Henson revealed that she and Hayden were uneasy about having them travel in order to attend their big day.
Henson's grandmother, she said, is about to turn 96, and her fiance's grandmother is 86. The delay also allowed the couple to spend valuable family time in quarantine with Taraji's 25-year-old son, Marcell Johnson.
Finding the perfect time and an overwhelming work-life initially caused the delay.
Henson and her beau initially set their nuptials for April, but they decided to change the date to some time in June to avoid the rain that comes with the spring weather.
Finding the perfect time which would accommodate already set family plans, coupled with how overwhelming her work life had become, caused the initial delay of the wedding. Taraji said:
"It's overwhelming because in my work life, I have dates and emails, and now in my personal life, it's like "Ah!" Trying to match everything up is so crazy."
Kelvin popped the question in 2018 on mother's day. After gifting her a Cartier bracelet, celebrating her as a mother, the former Super bowl star dropped to one knee and asked her to marry him.
The "Empire" star took to Instagram to announce her engagement, all excited, gushing about how she had felt and how happy she was. She confidently tagged herself as "officially off the market."
Henson and Hayden's relationship is full of positivity. The husband and wife-to-be were reported to be going to therapy together, which would be helpful before they finally tie the knot.
A lot of buzz had been surrounding the pair about a possible eloping and rumors started to blaze around on the internet that the couple had secretly gotten married after Taraji referred to Kelvin as her "hubby bear" on Instagram.
Clearly, the wedding hasn't happened, and she has promised to make it happen as soon as the current health climate changes for the better.
Please fill in your e-mail so we can share with you our top stories!