Tamera Mowry of 'The Real' Shares Video of Lookalike Daughter Ariah Making Slime
"Sister, Sister" star Tamera Mowry-Housley posted a cute clip of her look-alike daughter showing off her pastry skills in the kitchen, in her rainbow-colored apron.
Following the outbreak of the pandemic disease plaguing the world at the moment, schools, as well as workplaces, have shut down to curb the spread of the coronavirus.
Further production on Tamera Mowry's show has discontinued due to the pandemic, and "The Real" is now on a hiatus.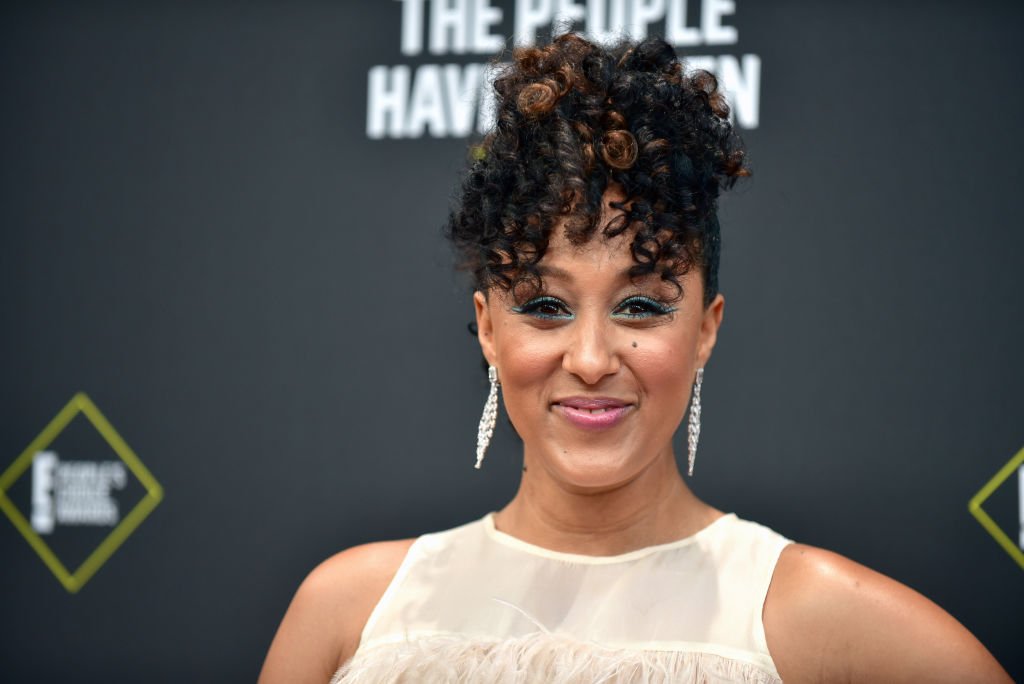 This leaves Tamera to enjoy her time with her family, and the mother of two decided to get her fans acquainted with her little princess's culinary skills. She posted a short video which featured her daughter making slime, and she wrote:
"Ariah wanted to get in on all the fun while mommy and daddy were cooking dinner. She chose to make slime though."
Lots of comments showed that Ariah was successful in gathering heart-melting comments from fans online.
The talk show co-host who said "I do" to her former on-air personality husband, Adam Housley nearly a decade ago, isn't one to shy away from family talks.
The pair have been able to instill in their offsprings, morals that they think will help them greatly in life.
On the daytime talk show, Tamera ensures to fill the others in on the rigors of parenting, which she described as all fun and games but explained that it could be tasking too.
But with the help of her husband, she's sure to get the work done well. In an interview with Essence, she described her man as a very strong support system. She said:
"I feel like I have a lot more strength, and I have this person who has my back, and no matter what, he's going to be there for me."
The pair have been able to instill in their offsprings, morals that they think will help them greatly in life. Values like being responsible for self-cleaning and earning, are very crucial to Tamera.
The host also expressed that she and Adam do not plan on having any more kids. Instead, they want to focus the remaining time they have on themselves and their family.
Another important thing that matters to the couple is their residence, which is a luxury mansion with well thought out decorations. 
While the "Sister, Sister" star has focused on appearing on TV, her man is currently investing in his wine business, after quitting his job as a Fox News correspondent.