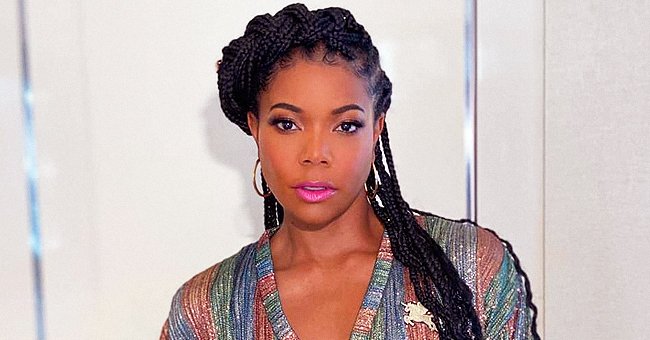 instagram/gabunion
Gabrielle Union Gives Daughter Kaavia Pickles in a Funny Video Amid Coronavirus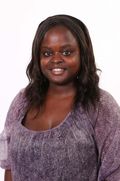 Gabrielle Union had some fun with her daughter, Kaavia James Wade, as she shared a hilarious video of the toddler refusing to eat a pickle.
Trying to get any toddler to eat fruits or vegetables can be a tough task. However, Gabrielle Union managed to get a laugh when her daughter Kaavia gave the funniest reaction when refusing to eat a pickle.
While trying to feed Kaavia, who kept shaking her head, the caption revealed, "she really won't let the pickle thing go. I don't like pickles. Know. Me. #ShadyBaby ?."
In the video, Union tried to offer Kaavia a pickle and repeatedly said, "what about now?" The reluctant toddler adorably shakes her head in response.
After a few attempts, it eventually turned into a game leading both mother a daughter to break into laughter. One fan, who commented on the video saying she couldn't get enough of Kaavia's laugh.

A fan commented on a video of Gabrielle Union trying to feed her daughter Kaavia James Wade a pickle | Source: Instagram.com/kaaviajames
Kaavia is probably going to be a "hold the pickle" kind of girl since her palate can't stomach the taste. However, another fan offered an alternative option and said, "you haven't had our sweet pickles. Bet you will love them!!!!"
One thing the toddler loves is sandwiches. Earlier in the month, Gabrielle shared a video of Kaavia chomping down on a cheese sandwich and hilariously rolling her eyes after she fought for another bite.
One the same day, Gabrielle shared the video of Kaavia refusing the pickle, she also shared another heartwarming moment with her daughter.
As part of a music activity, while they are homeschooling her during quarantine amid the coronavirus outbreak, Gabrielle showed her family jamming to a reggaeton song.
Since welcoming her daughter via surrogate in 2018, Kaavia has brought Gabrielle a lot of excitement into her life. So much so that she was inspired to write a book. In an interview with PEOPLE, she explained:
"I've been even more inspired to create stories that are not only representative of the cultural melting pot we live in, but also celebrate life and the fun."
After writing a New York Bestseller about her life years earlier, Gabrielle's second book is titled, "Welcome to the Party."
The book is a celebration of parenthood in honor of Kaavia joining her family. She hopes her book will provide teachable lessons through its culturally representative stories.
Please fill in your e-mail so we can share with you our top stories!