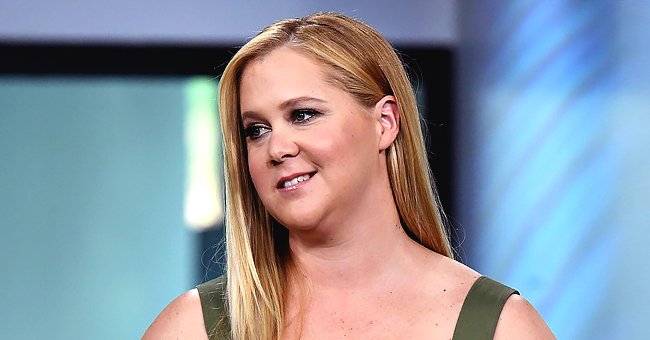 Getty Images
Amy Schumer Shares Photo of 11-Month-Old Son Gene in Chef's Outfit
To overcome the social distancing period and try to spend quality time with her family, the comedian is sharing through her Instagram cute and hilarious videos and photos of her son, Gene Attell Fischer, and husband Chris, father of Gene.
The coronavirus pandemic is keeping us all inside our houses, thinking time goes by slowly, but having children at home reminds us that time is not that lazy, and that's what we can see on recent posts of Amy Schumer's son Gene Attell.
Baby Gene is just one month away from turning one-year-old and we can't get enough from the photo her mom posted of him wearing a cute chef's outfit with a hat that reads "Baby Chef".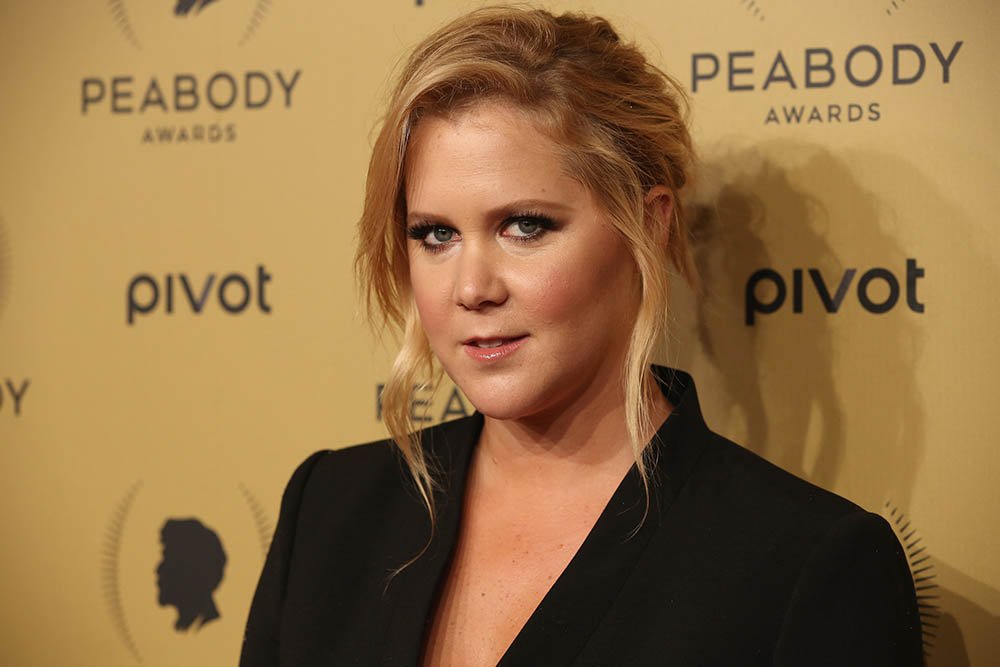 Comedian Amy Schumer attends The 74th Annual Peabody Awards Ceremony at Cipriani Wall Street on May 31, 2015 in New York City. I Image: Getty Images.
The Instagram image shows how adorable Amy's son is, his smile and eyes are on the target of Amy's fans' comments, as well as the socks the child wears which have a curious word written on them. No error here, sure Amy took the photograph on purpose as a joke.
HAVING FUN AT HOME
Although the COVID-19 pandemic is a serious thing, Amy is always trying to put a smile on her fan's faces, that's why she likes to post hilarious videos and photos of her, her son, and husband Chris Fischer, father of Gene.
The family walking together on the moon, the little boy "hiking" over his toys, and Amy shaving Chris, are some of the many jokes she shares on Instagram. She also posted a moving video about her and little Gene saying hello to her dad since they cannot be together.
DIFFICULT PREGNANCY
Not everything is so much fun, since Amy welcomed her first child in May last year, after a really complicated pregnancy. After canceling part of her comedy tour, the new mom has to put jokes aside to explain details about those difficult nine months.
Amy suffered from hyperemesis gravidarum, a condition characterized by persistent nausea and vomiting, weight loss, and dehydration. She then thanked her doula, Domino Kirke, for helping her throughout her gestation period, and encouraged moms-to-be to get one if it was possible.
ROYAL STYLE BABY
When her son was born, Amy said to the media how all her illness was gone immediately. Later she joked about the fact that her child and Meaghan Markle's baby had due dates very close to each other. "10:55 pm last night, our royal baby was born.", the comedian wrote on Instagram.
On a photo Amy posted with Chris and her newborn baby at the time, she publicly wrote for the first time the baby's name, Gene Attell Fischer. She said the middle name is a tribute to her friend and fellow comedian, Dave Attell. The post garnered more than 1m likes and received thousands of comments from fans and celebrities.
Please fill in your e-mail so we can share with you our top stories!