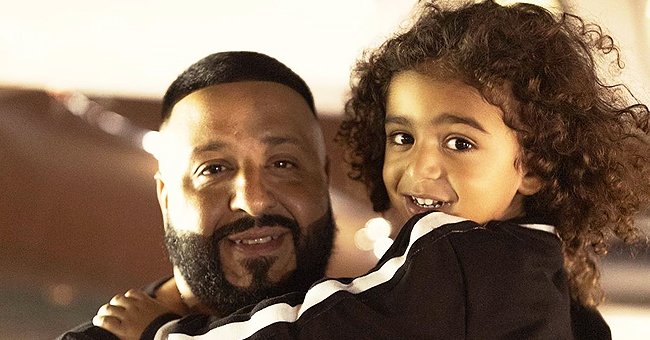 Instagram/djkhaled
Dj Khaled's Adorable Baby Son Aalam Shows His Drawing of Dad in Video Amid Quarantine

The Grammy Award-winning record artist and producer is lucky to have been spending quarantine with his beloved family, and he proudly showed his oldest child's talent for drawing.
44-year-old recording artist DJ Khaled recently melted his fans and followers' hearts on Instagram when he posted a short clip of his 3-year-old son Asahd showing a portrait he made of his famous father.
Khaled used the post's caption to express his love and gratefulness to God for his good life and his growing family.
Little Asahd has taken to drawing during this quarantine, and he had many of his drawings displayed on the kitchen table, impressing his mother and father with his portraits.
WORKING OUT TWICE A DAY
Beyond spending quality time with his wife and children, Khaled is also using his self-isolation time at the family waterfront Miami estate amid the coronavirus pandemic to work on keep losing some pounds.
After admitting that he had taken a break from the gym, Khaled shared that he had finally convinced himself to return to his work out routine, opting to work out twice a day.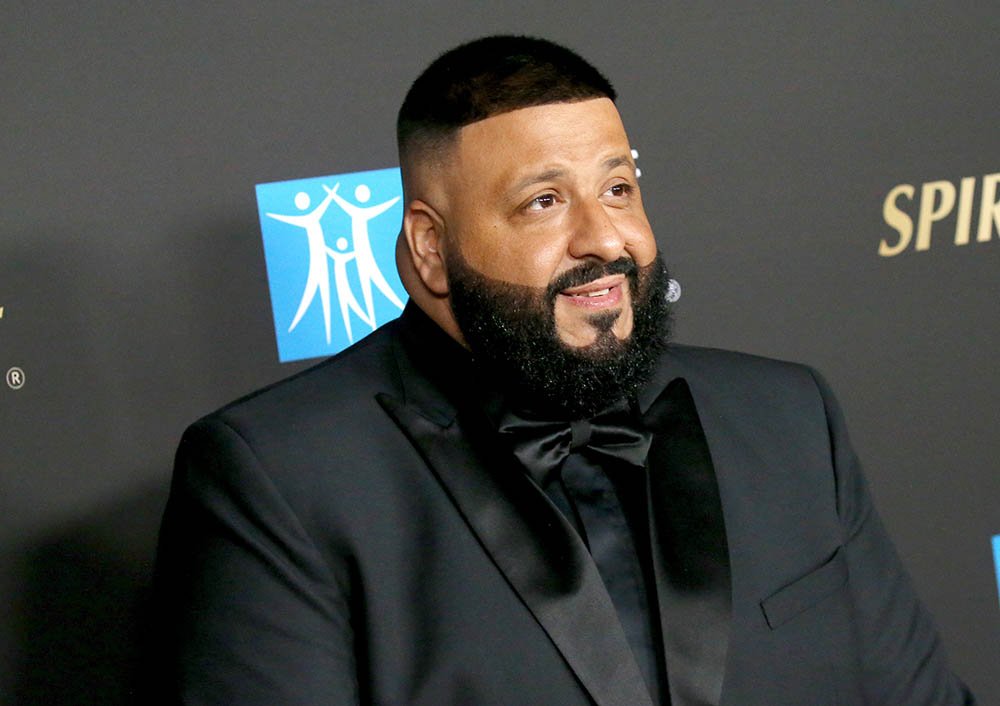 DJ Khaled attends the 62nd Annual GRAMMY Awards at Staples Center on January 26, 2020 in Los Angeles, California. I Image: Getty Images.
Apart from being of great benefit for his health, Khaled said that exercising also helped him stay positive during these complex times.
Last year, the former Weight Watchers spokesperson lost an impressive 40 pounds, but as of lately he was losing his drive to keep burning those calories.
BABY NUMBER 2
Khaled and his wife Nicole Tuck were recently blessed with a second baby boy Aalam, born late in January, as the proud father-of-two announced in a heartfelt Instagram post.
While when firstborn Asahd was delivered Khaled famously live-streamed the entire moment, this time Khaled chose a more discreet approach, never picturing Tuck during labor.
Instead, he shared photos of the doctor that delivered the baby, Dr. Jin, and he kept updating his fans about the delivery from the waiting room.
Aalam made his social media debut on January 28, a week after his birth, when Khaled shared a picture from back when big brother Asahd was just meeting his baby brother.
"We the best! More love, more blessings," Khaled captioned the picture.
Please fill in your e-mail so we can share with you our top stories!