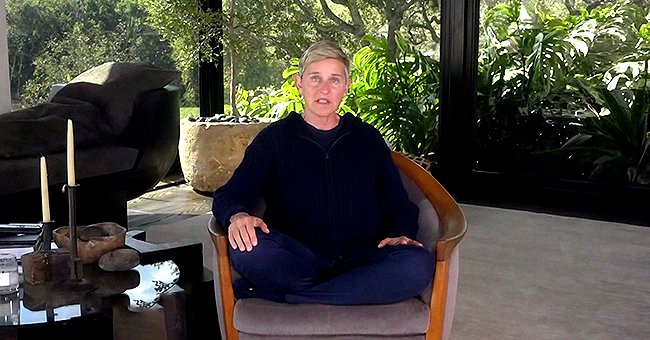 YouTube/TheEllenShow
Ellen DeGeneres Slammed after Jokingly Comparing Quarantine at Home to Living in Prison

Talk show host Ellen DeGeneres' take on time spent in quarantine didn't sit well with fans as she compared it to being incarcerated on her show that returned on Monday.
Ellen DeGeneres resumed her talk show at the beginning of the week, but when the 62-year-old jokingly compared her time in self-isolation with being in prison - her viewers didn't find it humorous at all.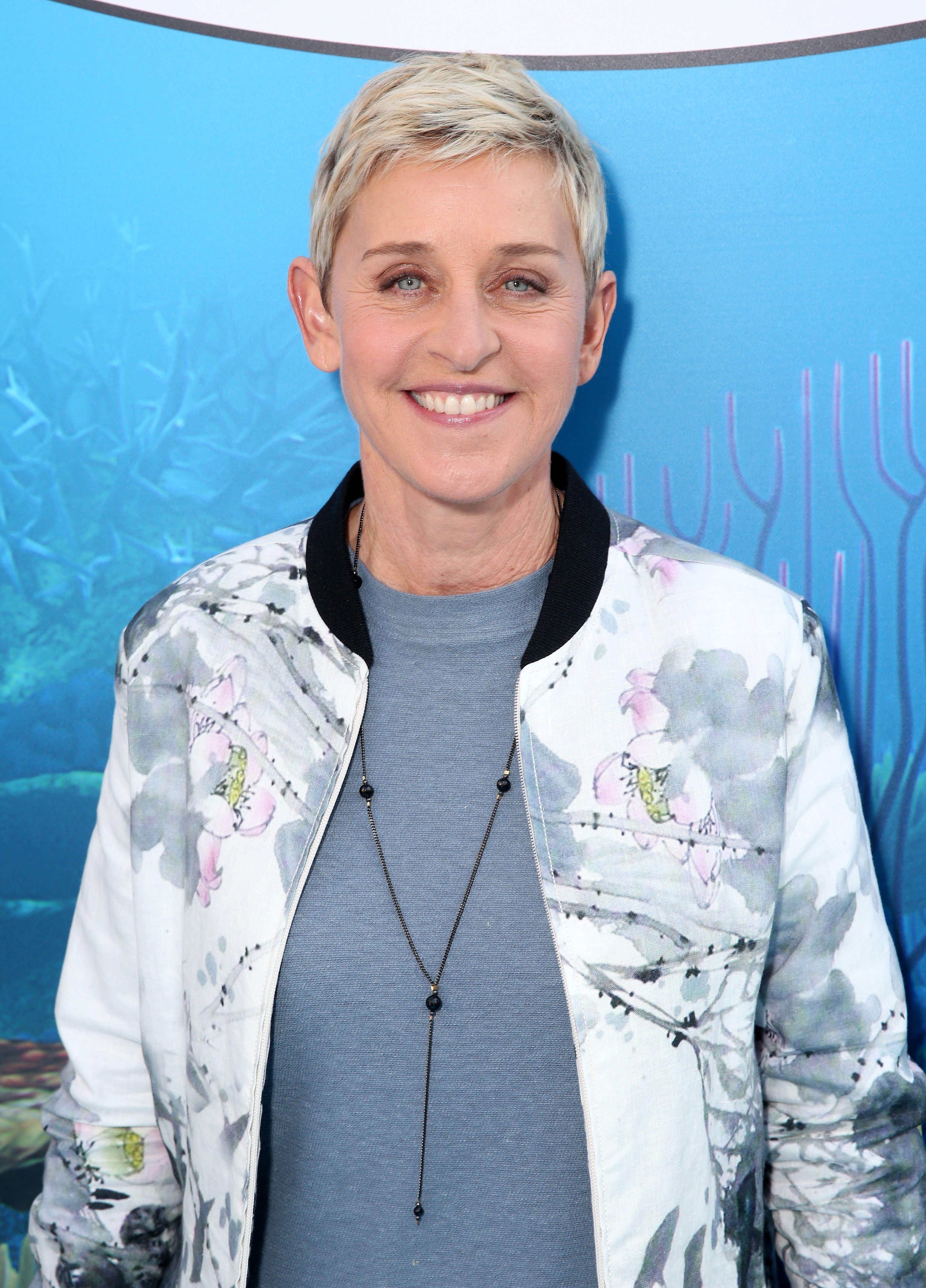 Ellen DeGeneres attends the world premiere of 'Finding Dory' on June 8, 2016, in Hollywood, California. | Source: Getty Images.
Sharing the "one thing" time in quarantine taught her, the talk show host said that it felt like "being in jail," and added:
"It's mostly because I've been wearing the same clothes for 10 days and everyone in here is gay. The jokes that I have!"
Not appreciative of Ellen's comparison, viewers took to social media to share their thoughts. Commenting on the 62-year-old's quip about her clothes, one netizen wrote:
"Ellen you quarantining in your mansion in designer sweats is nothing like prison."
Other followers also didn't agree with Ellen comparing time alone in her mansion with every amenity to that of prisoners with limited resources crowded together in the correctional facilities, as another Twitter user added:
The difference in space between what a prisoner would experience versus what Ellen has to her disposal also came up as a follower said that her house resembles a prison in the sense that it can "contain hundreds of people."
Despite the feedback from her show, Ellen's throwback post on Friday had celebrities like Kerry Washington laughing as she asked, "Who wore it better" alongside a hilarious side-by-side shot of herself and Joseph Maldonado-Passage.
Comparing mullets, it showed a much younger Ellen and the zookeeper Joe Exotic from "Tiger King: Murder, Mayhem and Madness" sporting his very best version of the hairstyle.
The 62-year-old talk show host is in self-isolation with her wife Portia de Rossi, and the pair have been catching up on quality time together, hanging out, and doing puzzles.
With limited means to entertain oneself, Ellen admitted during a call to celebrity friends John Legend and his wife Chrissy, that she felt so bored she wished she "had kids right now."
While Ellen made calls to stay in touch with several celebrity friends, she also gave her support to those diagnosed with the coronavirus, like Idris Elba.
Shortly after Idris shared his definite diagnosis with followers, Ellen responded with "so much love" in support. Appreciative of the gesture, the actor sent her a dancing gif of himself in return with a sweet message.
Please fill in your e-mail so we can share with you our top stories!