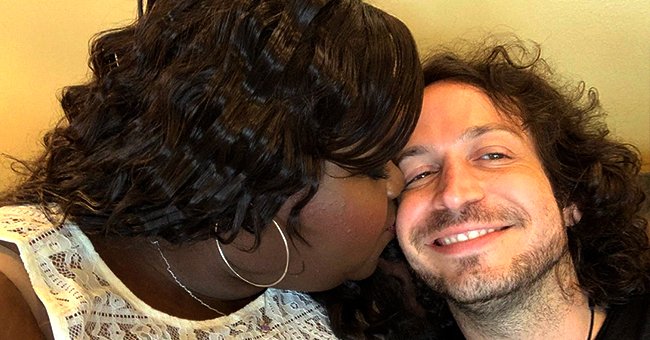 Instagram/brandontour
Gabby Sidibe of 'Empire' Shows 'But I'm A Cheerleader' to Boyfriend Brandon Frankel & Her Cat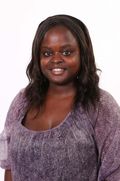 'Empire' star Gabby Sidibe shared a sweet picture enjoying her favorite movie, which she played for her cat and boyfriend for the first time.
The global lockdown has many people binge-watching some of their favorite shows and movies. Gabby Sidibe from "Empire" also turned to television to keep herself entertained while quarantine with her boyfriend, Brandon Frankel.
She turned on her favorite movie, "But I'm a Cheerleader." The moment was made extra special when her cat, Aaron, joined in to watch the film for the first. In her caption, she revealed, "introducing my cats to one of my favorite movies."
Gabby shared a picture of herself nestled in a bedroom with Brandon and Aaron, who were both stretched out at the front of the bed watching the television attentively.
Many of her followers commented on how much they loved the movie and shared some of their favorite quotes. Another fan admired the fact that her cat had joined them.

A fan commented on a picture of Gabby Sidibe's boyfriend Brandon Frankel and cat Aaron watching the movie "But I'm a Cheerleader" on television | Source: Instagram.com/gabby3shabby
Days before their binge session, Gabby celebrated her cat's third birthday with a special meal topped with a candle. After sharing pictures from the party, she
joked:
"I'll remind you that this isn't weird since I have a boyfriend and his mere presence, exempts me from Crazy Cat Lady status."
Gabby has had plenty of things to celebrate in the past year, especially when it comes to her career. After six seasons on "Empire," she was given the opportunity to direct one of the show's episodes.
In an interview with E! she admitted that she started crying while watching the rehearsal for an African dance concept she had come up with.
Gabby, who is from Senegal, said watching people of all nationalities and sizes perform together was an emotional moment for her, she explained:
"Not seeing enough of myself or my family on TV, not only am I the representation I needed, on camera, but also behind the camera."
It remains to be seen which projects that cast of "Empire" will take on after the show ends. For now, Gabby has her cat and is enjoying her new relationship with Brandon.
According to Daily Mail, the couple has been dating since 2019, and Brandon made their relationship Instagram official when he shared rare pictures together in a tribute for their 8-month-anniversary.
Please fill in your e-mail so we can share with you our top stories!