Instagram/captain_wolf82
Medical Worker Badged PPE with Smiling Photo of Himself to Cheer up Scared Coronavirus Patient
Healthcare workers are trying to lift the spirits of their patients by laminating smiling pictures of themselves and wearing them as badges.
Not all heroes wear cape. Some have stethoscopes and work round the clock to ensure that everyone has access to good healthcare. With the Coronavirus pandemic raging on and people getting admitted daily, it can be hard to stay alone in a hospital environment with no friends or family to interact with.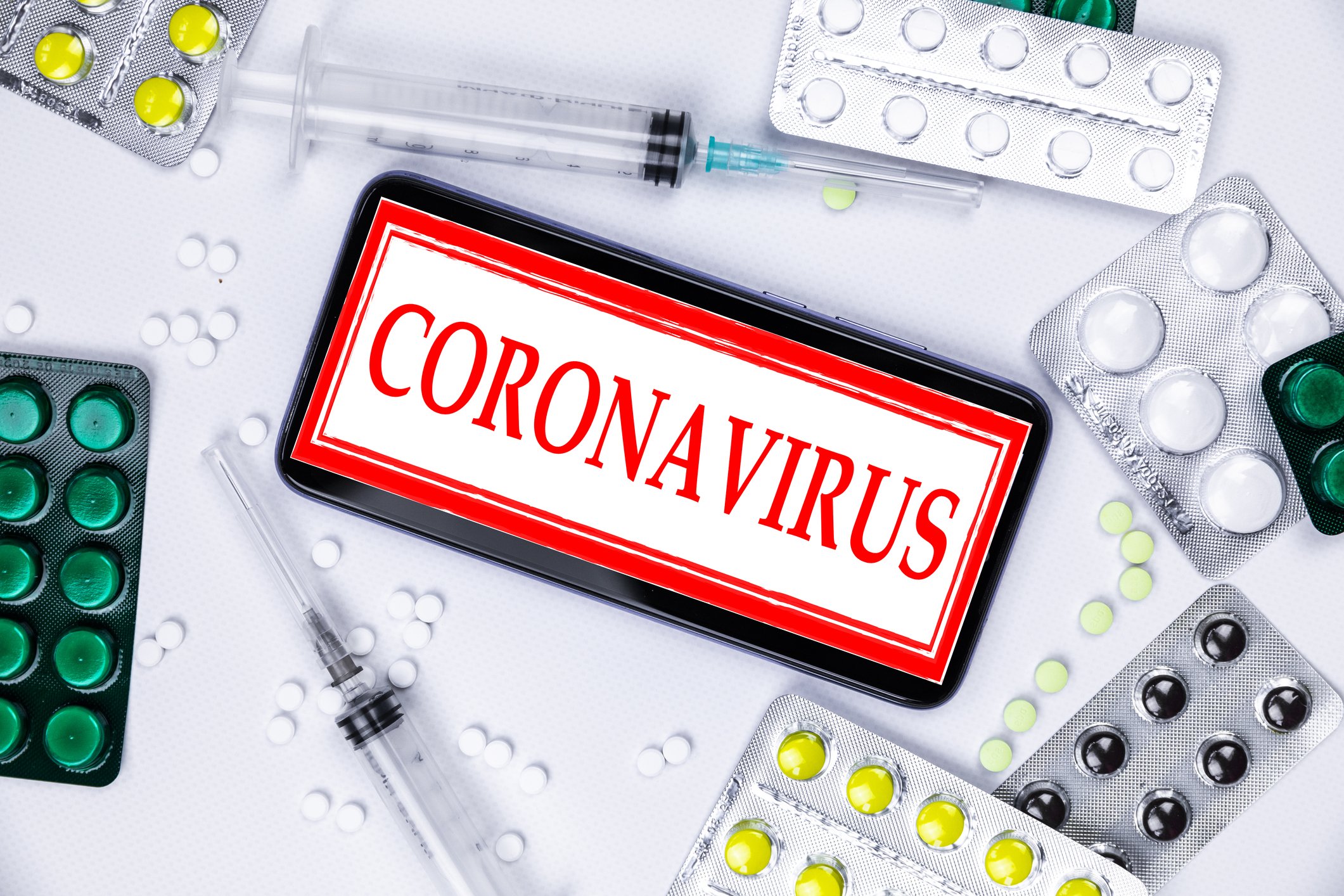 Smartphone with logo with pills and vaccine. Novel coronavirus 2019-nCoV | Photo: Getty Images
Even scarier is the fact that most of the people being seen every day are geared up from head to toe in protective garments. These feelings can be overwhelming, which is why some doctors have decided to help.
Dr. Robertino Rodriguez decided that to help his patients, he was going to print a picture of himself smiling and wear it as a badge so the patients can see the smile behind the masks he has on every day. In an Instagram post, he said:
"A reassuring smile makes a big difference to a scared patient. So today, I made a giant laminated badge for my PPE..."
He expressed that he felt bad for his patients in the ER who had to see him covered in masks and protective gear while battling with scary symptoms.
In the laminated photo, Dr. Robertino wore a suit with a blue shirt and a tie while spotting a big smile. The act might seem small, but other doctors have bought into it and are doing the same.
Healthcare practitioners also have a tough time.
Following Dr. Robertino's post, other doctors from around the world have taken up the initiative. They are printing pictures of themselves smiling to relieve the stress their patients are going through.
This gesture resonated with many people who are thanking Dr. Robertino for his novel idea and also thanking other doctors for putting their life on the line. Someone commented saying:
"Doc, we already don't deserve you, and now this. Thank you, and thank you to your fellow co-workers."
Health care workers from all over the world have been doing their maximum best to ensure that the spread of the coronavirus reduces by actively working round the clock, taking care of patients.
While it might seem like a tough time for people who are sick, these healthcare practitioners also have a tough time as they rarely get to see their family members and loved ones.
Recently, the mother of a nurse decided that she could no longer bear not hugging her daughter and threw a bedsheet over her while hugging her.
With the pandemic raging on, healthcare workers are intimating people on what to do and what not to do to maintain proper hygiene and reduce the spread of the virus.
Please fill in your e-mail so we can share with you our top stories!