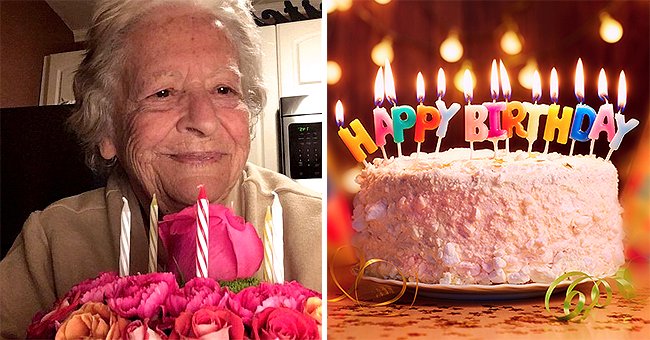 twitter.com/ABC // shutterstock
Grandmother Celebrates 88th Birthday Alone Due to COVID-19 Pandemic
Grandma Norma made a very special wish when she celebrated her birthday in isolation, amid the rapidly spreading COVID-19 pandemic.
Most people love to spend their birthday with loved ones around to shower them with lots of love, but things do not always go according to plans.
Norma had none of her loved ones around when she celebrated her 88th birthday, while this would have had most people down in the dumps, she remained optimistic.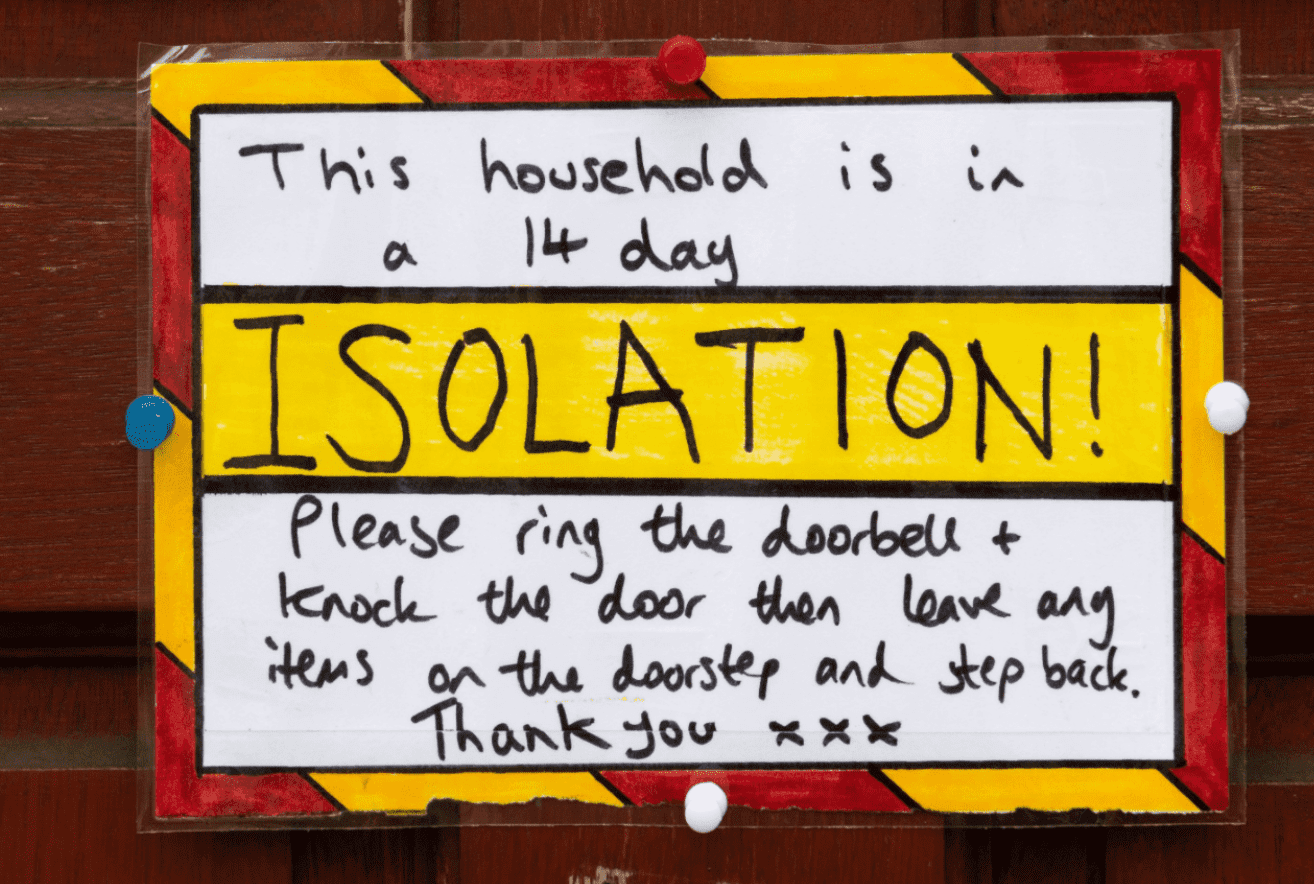 A sign on the door of a residential property where the household are in a 14 day isolation in accordance with new government guidelines on March 18, 2020 in Cardiff, United Kingdom. | Photo: Getty Images
Norma said," I'm always happy. I wasn't sad...I have a philosophy: I think every morning when I wake up, I say 'Thank you…"
She sang happy birthday to herself in a video that her 22-year old granddaughter, Kerrigan, uploaded on tiktok.
Kerrigan did not know it would gather so much attention. She said, "It was just the cutest thing, and I decided to post it. I didn't think anything would come of it."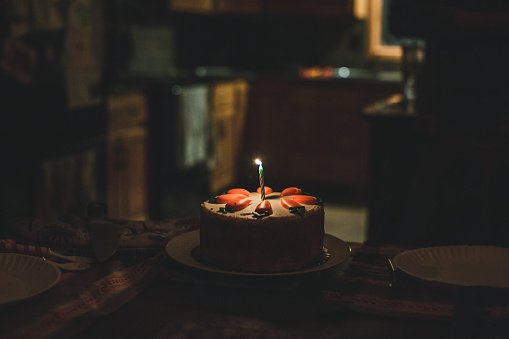 Photo of a round carrot cake in a dark room with one lit birthday candle. | Photo: Getty Images
Norma made an extraordinary wish while blowing out her candles, which she put in a beautiful flower cake her family sent to her.
The 88-year old grandmother also said that she had gotten lots of gifts and cards from family and friends and referred to her birthday as a beautiful day.
He did not have the title of the oldest man until a month ago after the death of the person who previously held the title.
The viral video received over 8 million views, and on seeing this, Kerrigan told her Grandma that she was now a star, but Norma did not agree, and instead, she declared herself a galaxy!
The octogenarian was very thankful for all the love and wishes she received. She was born on the 25th of march 1932 in the city of New York and now resides in New Jersey.
Norma is not the only elderly person who has had to celebrate her birthday all alone. She is joined by the oldest man in the world, Bob Weighton, who celebrated his 112th birthday all alone.
Lots of plans had been made to commemorate the special day, but they were all canceled due to the ongoing COVID-19 pandemic.
Bob, who used to be a teacher and engineer, spent his last birthday with his group of friends at his retirement home, but he was not so lucky this year.
He did not have the title of the oldest man until a month ago after the death of the person who previously held the title, a Japanese named Chitetsu Watanabe.
Weighton is one of the survivors of the Spanish pandemic, which took the world by storm in 1918, killing over 50 million people.
Please fill in your e-mail so we can share with you our top stories!