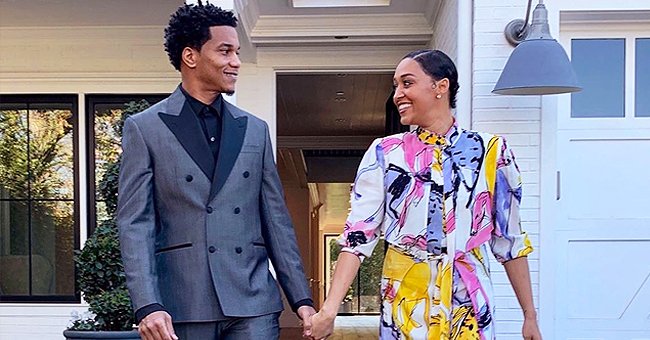 Instagram/tiamowry
Tia Mowry of 'Sister, Sister' Shares Throwback Photo of Daughter Cairo & Husband Cory Hardrict

Actress Tia Mowry took to Instagram to share a precious throwback photo of her husband, Cory Hardrict, with their baby girl, Cairo.
"Sister, Sister" star Tia Mowry shared a sweet picture of her husband and daughter on Instagram. The lovely pair were having a cute father-daughter moment with the adorable tot napping in her father's lap. Tia wrote:
"#tbt to when little Cairo was a little #tot."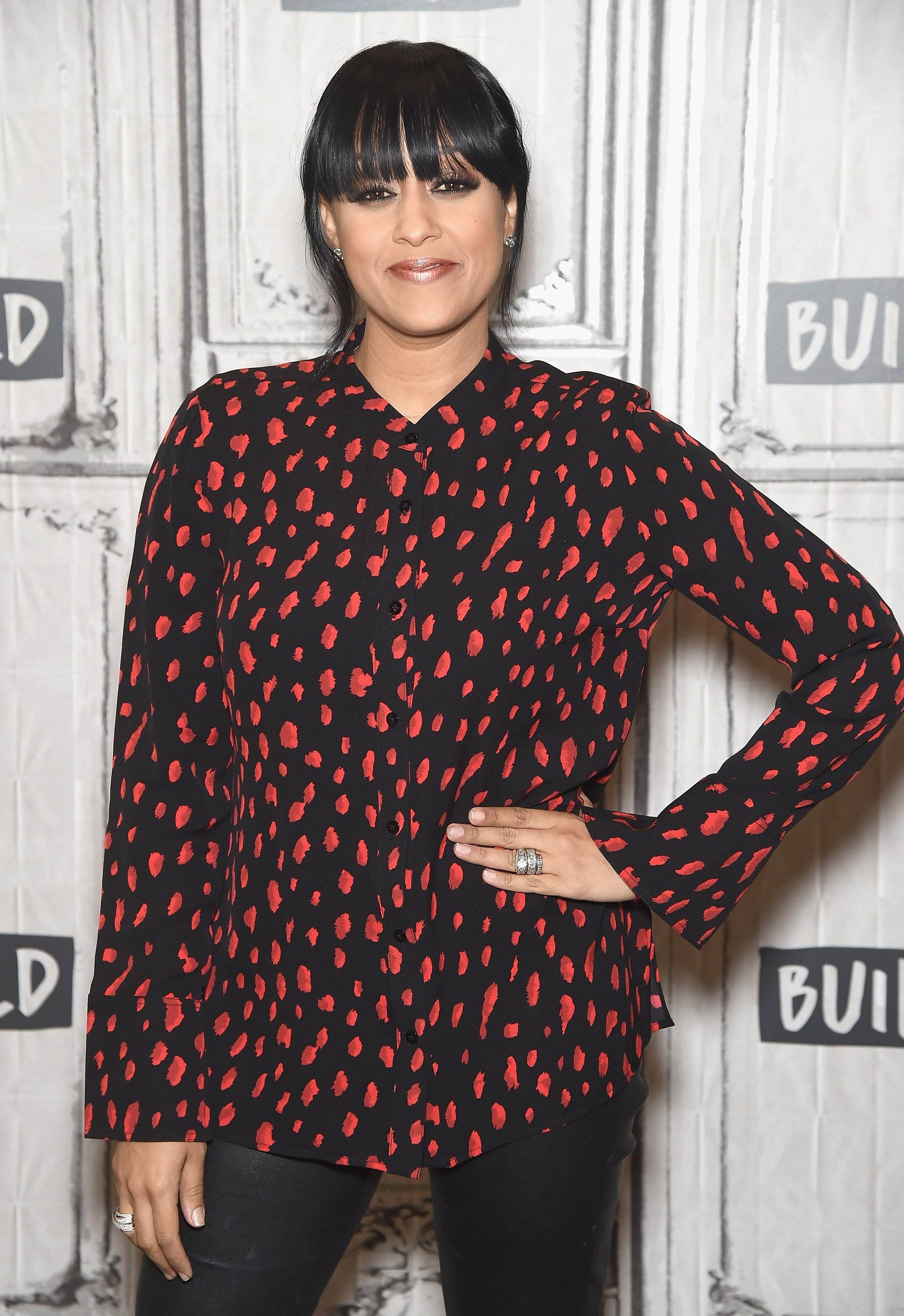 Tia Mowry at Build Series to discuss her new book "Whole New You" on March 16, 2017 in New York City | Photo: Getty Images
In the photo, Tia's husband, Cory, had his baby girl in his lap, with a hand protectively sprawled over her and the other holding his phone.
The beautiful toddler was fast asleep in the comfort of her father's feet encased in adorable white booties — a far cry from the fiery and energetic one-year-old she turned out to be.
The actress' upcoming projects have been temporarily halted due to the pandemic
The "Twitches" actress revealed that being away from her parents and siblings was taking a toll on her, and she would suddenly find herself bawling, missing her family more.
Tia opened up about how the pandemic had gotten the best of her emotions. She described the first few days, which had seemed like a blessing, but as the days passed on, she started to get overwhelmed. Mowry said:
"This is almost two weeks, so almost day 14 for me, and it's starting to get to me. The first week I was like, 'Yeah, you know this is great.'"
Mowry discovered that she had been paying attention to only her husband and kids, and never left enough time for herself to "tap into her own feelings" about the situation.
Keeping busy with her kid's welfare and her son, Cree's online school, had not been enough to keep the actress distracted. She confessed that she had begun to obsess over unpleasant news about the gloomy health climate.
Coupled with not being able to see her twin sister, Tamera, her parents, and her brothers, Tahj and Saviour, keeping it together would have been near impossible if not for her husband's help. Tia thanked Cory for always beaming positivity on her.
In 2019, the actress got to reconnect with her old TV family from the 90s sitcom "Sister, Sister," in which Tia and her twin, Tamera, starred for almost six years till 1999.
The actress' upcoming projects have been temporarily halted due to the pandemic, but she still reaches out to her fans via her Instagram and Youtube channel and shares bits and pieces of how her family has been doing.
Please fill in your e-mail so we can share with you our top stories!