Carole Baskin of 'Tiger King' Mourns Bobcat Euthanized Due to Cancer Fears
"Tiger King" star Carole Baskin is mourning the loss of her beloved Tiger Lilly - a Bobcat they "peacefully euthanized" mere weeks before her 25th birthday.
On April 30, Tiger Lilly would have turned 25 years old. Very old in Bobcat terms, she spent her whole life at Big Cat Rescue before the heavy decision got made to euthanize her.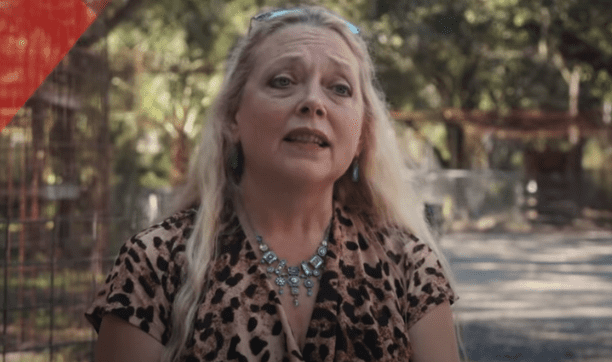 The announcement came on Thursday when the center's founder, Carole Baskin shared the news in a post to social media and wrote:
"It is with extremely heavy hearts that we announce that today we had to euthanize our beloved baby girl Tiger Lilly Bobcat."
Only two months old when she and 22 other exotic cats were rescued from a "fur farm in Minnesota" in 1995, Tiger Lilly was the last one left alive from the group.
Tiger Lilly lived a healthy, "feisty, reclusive little life" and mainly had issues with bad teeth in 2016, and then again the following year when she had to be sedated for the treatment of her arthritis due to old age.
Sadly, recent X-rays revealed that Tiger Lilly had developed "a bone mass" which Carole said is "most likely cancer," and it left them with the only humane thing to do - to prevent further suffering, as she wrote:
"Not wanting her to suffer, she was peacefully euthanized. We will miss her like crazy. Run free our beautiful heart-shaped nose girl."
"Tiger King: Murder, Mayhem and Madness" introduced television viewers to Carole's rescue center in Tampa, Florida, which cares for over fifty cats ranging in species, including tigers, lions, cougars, and bobcats.
But the Netflix documentary didn't just focus on the animals, but also on the rivalry between Carole and the now-imprisoned big-cat enthusiast Joe Maldonado-Passage - better known as "Joe Exotic."
Joe landed in jail last year after being found guilty of paying a hitman to kill Carole for $3,000. Even though the hit never took place, Joe reportedly earned himself 22 years in prison for his murder plot.
But Joe's murder plot is not the only one to feature in the documentary. The mystery of Carole's missing millionaire husband, Don Lewis, also comes into the spotlight.
On August 18, 1997, Don went on a trip to Costa Rica and never came back. Despite efforts, Don was nowhere to be found and in 2002, he was declared legally dead. 
Joe accused Carole of killing Don and feeding him to her tigers, but no evidence ever came to light, and Carole vehemently denied his allegations.
However, with the airing of the documentary, the Hillsborough County Sheriff, Chad Chronister, said that they've been getting on average six calls daily from people claiming they have information about Don's disappearance. 
Even though most of the claims are nothing more but theories, Chad added that hopefully, the renewed interest will lead to solid information and justice for Don's family.
According to a former employee of Joe who worked at his Oklahoma zoo, "Joe Exotic" had such an obsession with Carole that she became the first thing on his mind in the morning, and the last thing he thought about before going to sleep. 
Carole heavily criticized Joe back in 2017, when news surfaced that he illegally shot, killed, and buried at least five tigers at his zoo. 
Even though his actions violated the Endangered Species Act, Joe couldn't understand why people got so upset when they previously didn't bat an eye at the way he ran the zoo.