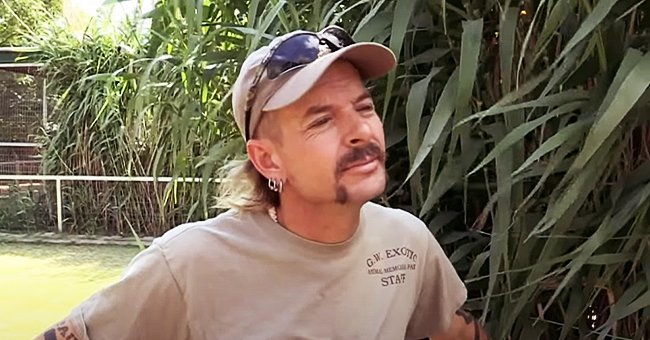 youtube.com/Netflix UK & Ireland
Joe Exotic of 'Tiger King's Husband Dillon Passage Reportedly Can't Speak Highly of Jeff Lowe
Dillon Passage of "Tiger King" is not the biggest fan of his husband, Joe Exotic's former business partner Jeff Lowe. Despite Passage's close relationship with Jeff Lowe, he doesn't think that he is a good person, and can not think of any good thing he's ever done.
Passage, whose husband is currently in jail serving a 22-year sentence for hiring a hitman to kill his nemesis, Carole Baskin, and an additional 17 charges of animal abuse, claimed that Lowe is to blame for Joe's prison time. He explained to Us Weekly,
"The person who orchestrated it all was Jeff Lowe because he was being stingy and wanted the zoo. That was no secret."
Passage doesn't blame Baskin for what happened to his husband, even though she is a big part of why he is behind bars. He admits that the Big Cat Sanctuary owner and Joe had bad blood between them.
He further explained that Baskin was always pissing Joe off and was continually slapping him with lawsuits even when she knew that he was in a dark place. About Lowe, he said,
"I know Jeff Lowe personally, and I can't speak highly of him."
During a call-in appearance on Wednesday on Andy Cohen's SiriusXM's show, Dillon Passage said his husband is torn. According to him, Joe doesn't want him to be alone, and he also doesn't want him to move on.
Passage revealed that he has no intention of leaving and that he will stand by his husband during these tough times, and not judge him.
According to what Passage told "Variety Live," Joe has recently been moved from his Oklahoma county jail into the medical facility of another prison in Texas.
Joe Exotic is being quarantined for 14 days because of the novel Coronavirus, but Passage doesn't think his husband has the virus.
Passage told Cohen he was just 22 years when he met Joe, who was there for him throughout, including during his addiction to prescription medication.
Not so long after, they decided to get married, making it Joe Exotic's fourth marriage. He was just super sweet to me," Passage said. "He just came off as very genuine and a real down-to-earth guy. Very charismatic."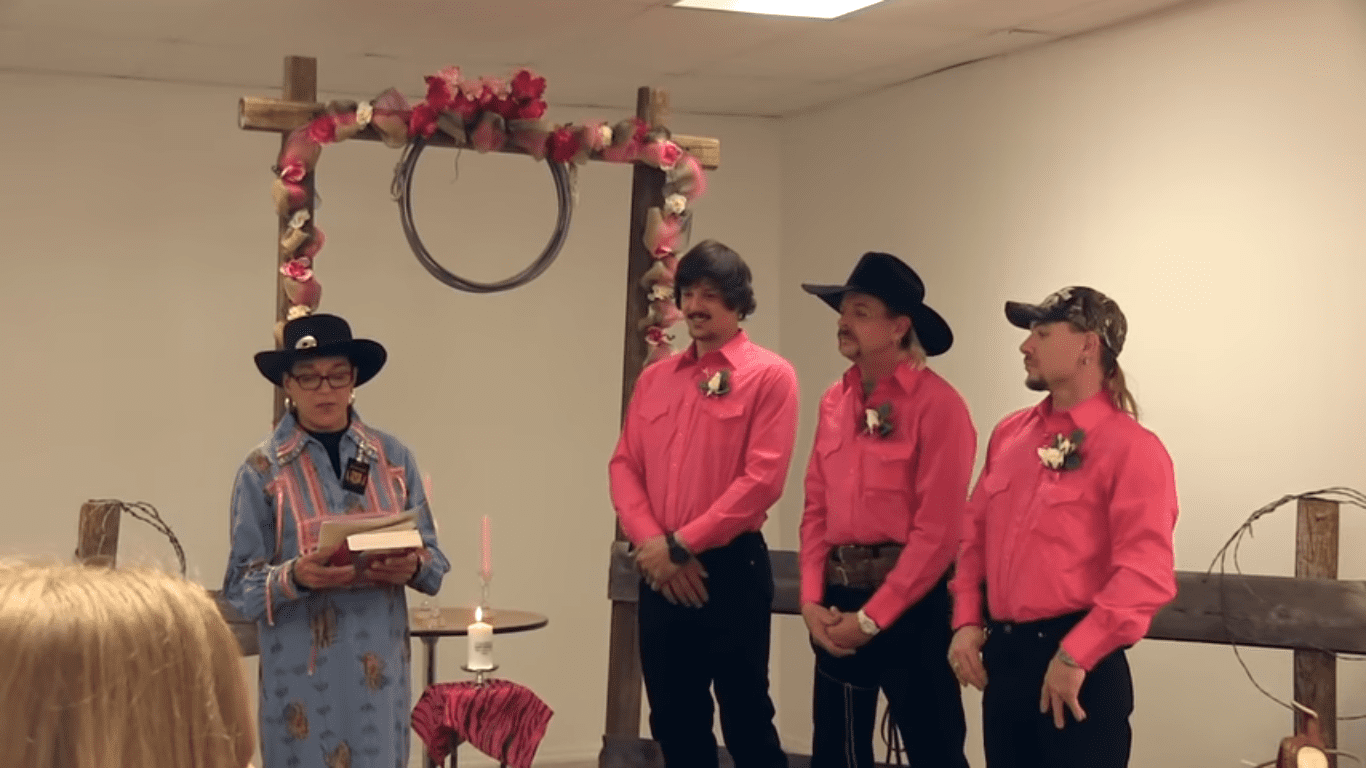 The wedding ceremony of Joe Exotic and his partners, John Finlay, and Travis Maldonado. | Photo: YouTube/JoeExoticTV
Passage is also an animal lover, and according to him, being around the animals helped him a lot; it gave his life a purpose and brought him out of depression.
The show, "Tiger King: Murder, Mayhem, and Madness" is currently streaming on Netflix, and has since its release occupied the No. 1 spot on the streaming platform's top 10 rankings.
Please fill in your e-mail so we can share with you our top stories!