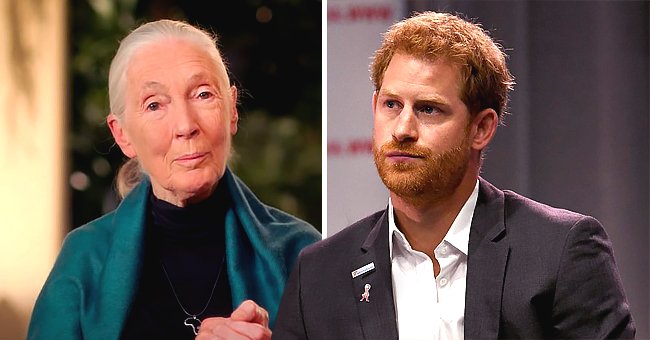 Getty images. | YouTube/MasterClass.
Prince Harry Reportedly Finds New Life a Bit Challenging According to His Friend Jane Goodall

British primatologist Dame Jane Goodall revealed that Prince Harry is "finding life a bit challenging" since he and Meghan Markle's exit as senior members of the royal family.
The 86-year-old British primatologist recently spoke with Radio Times about her latest documentary called "The Hope" and reportedly shared how her longtime friend Prince Harry is adapting to his new life.
"I don't know how his career is going to map out, but yes, I've been in touch, though I think he's finding life a bit challenging just now," Jane said.
Her documentary marks the 50th anniversary of Earth Day, and it includes previously released footage of Jane giving Prince Harry an intimate ape greeting.
According to Jane, Prince Harry hinted at their eventual royal exit months before he and Meghan officially announced the news.
At the end of a conversation with Prince Harry, Jane told the Daily Mail that Meghan had joined them while holding their "very tiny and very sleepy" son Archie. Boasting that she became one of the first people to hold baby Archie, Jane added:
"I made Archie do the Queen's wave, saying, 'I suppose he'll have to learn this.' Harry said, 'No, he's not growing up like that.'"
Prince Harry and Meghan Markle's royal exit became official on March 31, and the couple first stayed in a mansion in Vancouver Island, Canada, before relocating to a secluded compound in Los Angeles.
The royal couple is looking to settle down in the sunshine state, and they have not left their new home since their arrival because of the novel coronavirus pandemic.
A source that spoke with PEOPLE said that they are being "cautious and safe" while adjusting to social distancing, but feel positive about the new chapter of their lives nonetheless.
Despite their excitement, the Daily Mail reported that Prince Harry also feels "racked with guilt" even though he couldn't wait to "fly the nest" into a more private life with his own family.
Since Prince Charles tested positive for COVID-19, Prince Harry apparently struggles with feelings of helplessness being a continent away from his father.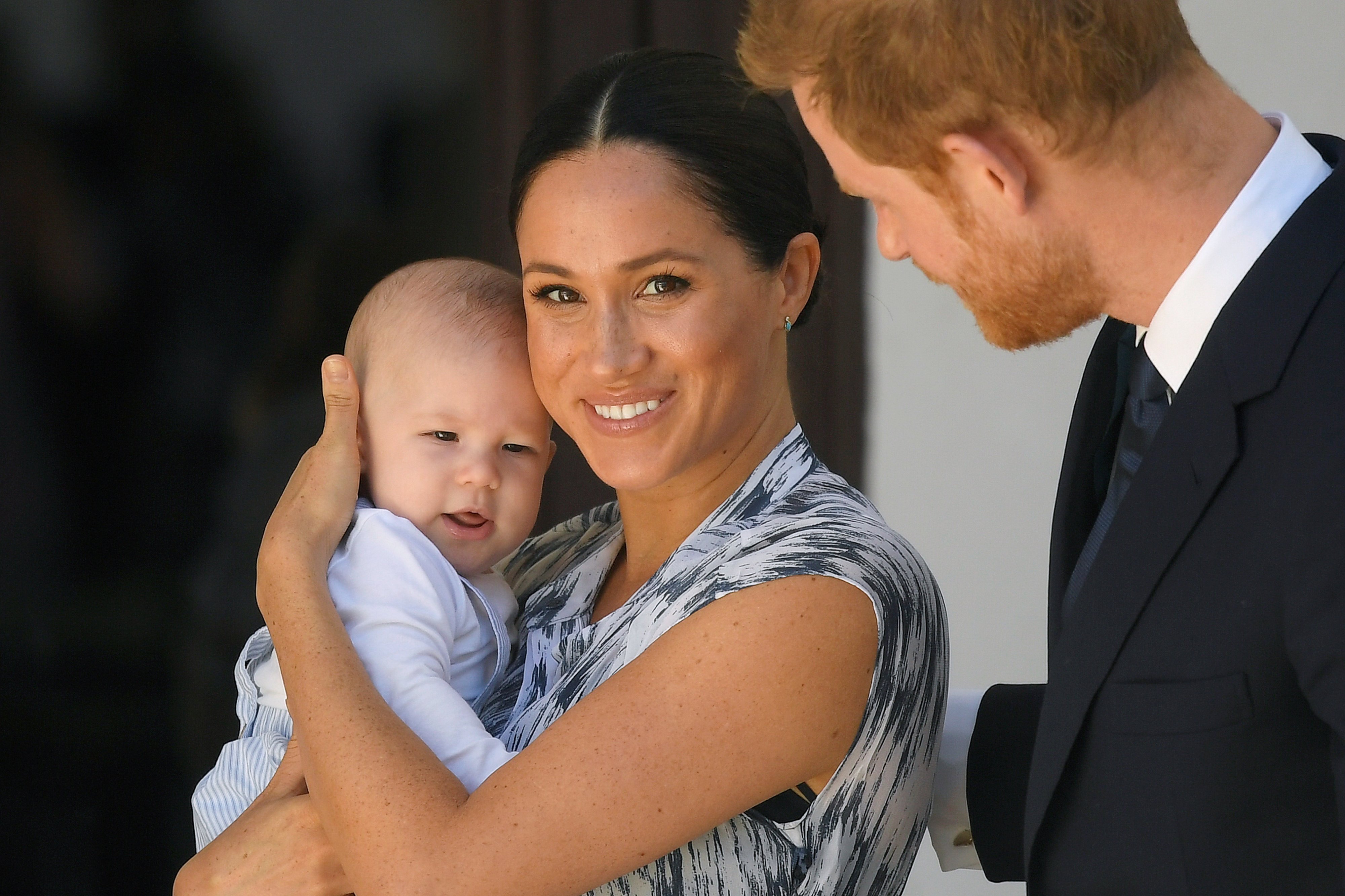 Prince Harry, Meghan Markle, and their son Archie during their royal tour of South Africa on September 25, 2019, in Cape Town, South Africa. | Source: Getty Images.
However, Prince Harry and Meghan are looking forward to the celebration of a milestone next month - Archie's first birthday.
Even though the royal couple had to adjust their plans due to self-isolation, the royal tot will get animal-themed cupcakes made by mom Meghan since he is "such an animal lover."
Please fill in your e-mail so we can share with you our top stories!