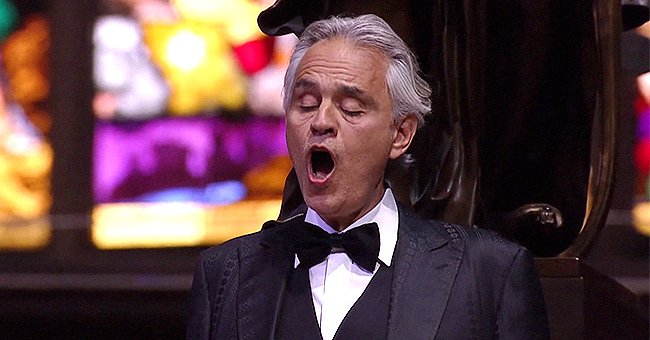 YouTube/Andrea Bocelli
Andrea Bocelli's 'Music for Hope' Live Concert Viewed by over 32M Users on YouTube so Far

Classical singer Andrea Bocelli's "Music for Hope" concert streamed live on Easter Sunday brought tears to viewers' eyes during his performance at the Duomo di Milano cathedral.
By invitation of the City and of the Duomo cathedral of Milan, Andrea Bocelli performed a concert to send "love, healing, and hope" to the people of Italy during the novel coronavirus pandemic.
Since the concert's streaming on Easter Sunday, it received 33,289,938 views and counting - touching the hearts of many viewers, as one wrote:
"Watching the performance live brought tears to our eyes. God bless you Andrea Bocelli for opening your heart in this time of sadness on earth."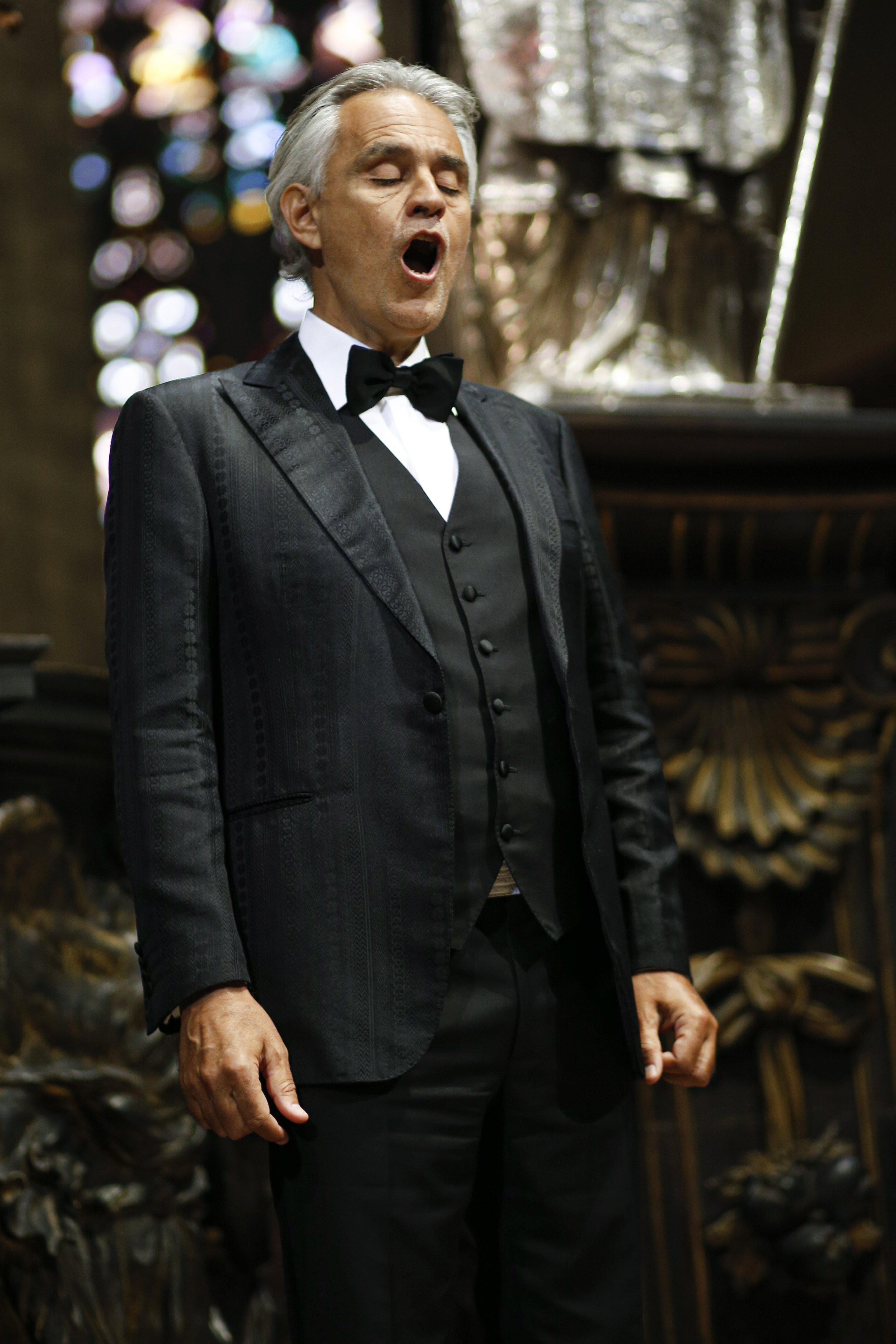 Singer Andrea Bocelli performs his Easter concert at the Duomo on April 12, 2020, in Milan, Italy. | Source: Getty Images.
The 61-year-old singer had exclusive access to the stunning cathedral granted by the Mayor Giuseppe Sala and the Archpriest Monsignor Gianantonio, while Emanuele Vianelli played the organ.
During the concert, Andrea gave powerful renditions of several songs, including "Amazing Grace," "Panis Angelicus," "Ave Maria," "Sancta Maria," and "Domine Dues."
Since the outbreak of COVID-19 in Italy, over 150,000 had been infected with the virus, while almost twenty thousand people lost their lives.
"I believe in the strength of praying together; I believe in the Christian Easter, a universal symbol of rebirth that everyone," Andrea said ahead of his performance. "Thanks to music, streamed live, bringing together millions of clasped hands everywhere in the world, we will hug this wounded Earth's pulsing heart."
Following Andrea's performance, netizens took to social media to share their messages of appreciation: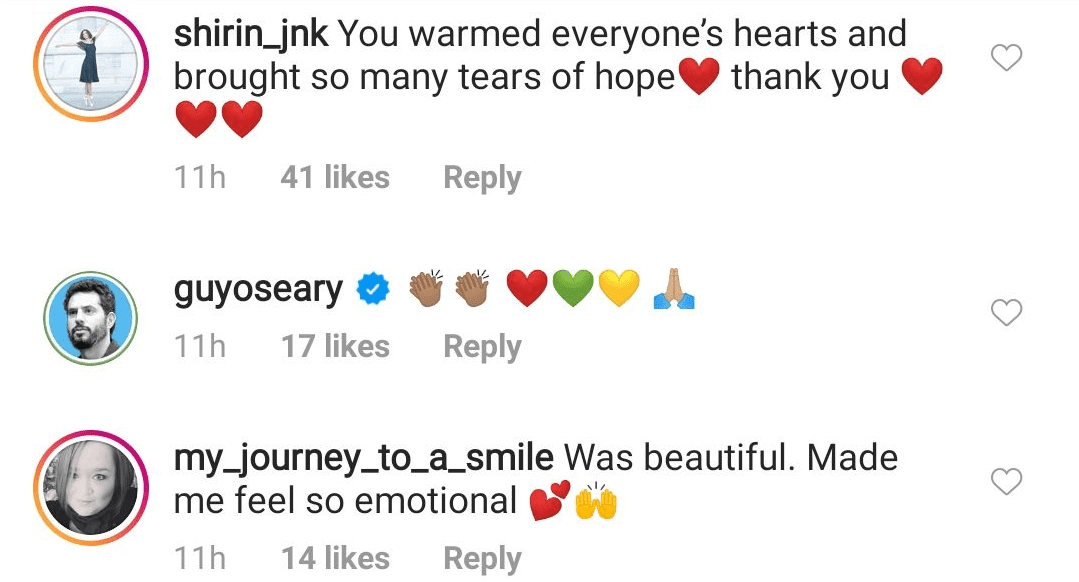 Fans comment on Andrea Bocelli's "Music for Hope" concert on Easter Sunday amid the novel coronavirus pandemic. | Source: Instagram/andreabocelliofficial
The Italian born tenor became known to the world during the early 1990s when he recorded the song "Miserere" initially intended for the iconic opera singer Luciano Pavarotti.
Although he is completely blind after a soccer accident causing his brain to hemorrhage at the age of twelve, Andrea suffered from congenital glaucoma from early on in his life.
However, it didn't stop Andrea from learning to play the saxophone, piano, and flute in addition to moving people worldwide with his voice.
In 1993, Andrea signed his first recording contract, followed by his debut album, "Il Mare Calmo Della Sera" the following year.
Married at the time to his ex-wife Enrica Cenzatti, the couple had two children, Matteo and Amos before they had already separated when Andrea Bocelli met his current wife and manager, Veronica, in 2002 at a friend's party.
Love at first sight, the couple moved in together on the evening they met and finally tied the knot in 2014, two years after welcoming their daughter Virginia to the world.
Please fill in your e-mail so we can share with you our top stories!