John Amos of 'Good Times' Has Only One Son Kelly Christopher Who Works as Video Editor
John Amos — famous for his starring roles in the television series "Good Times," and the miniseries, "Roots" — has a son, K.C Amos, who looks just like him. 
For many fans of the iconic television series of the 1970s, "Good Times," one name that they won't ever forget is that of "James Evans," a character in the movie, portrayed by actor John Amos. 
John Amos went on to star in many more series after that, as well as some movies. Now 80-years old, the actor's legacy is one that remains, but maybe outlived by his son, K.C. Amos.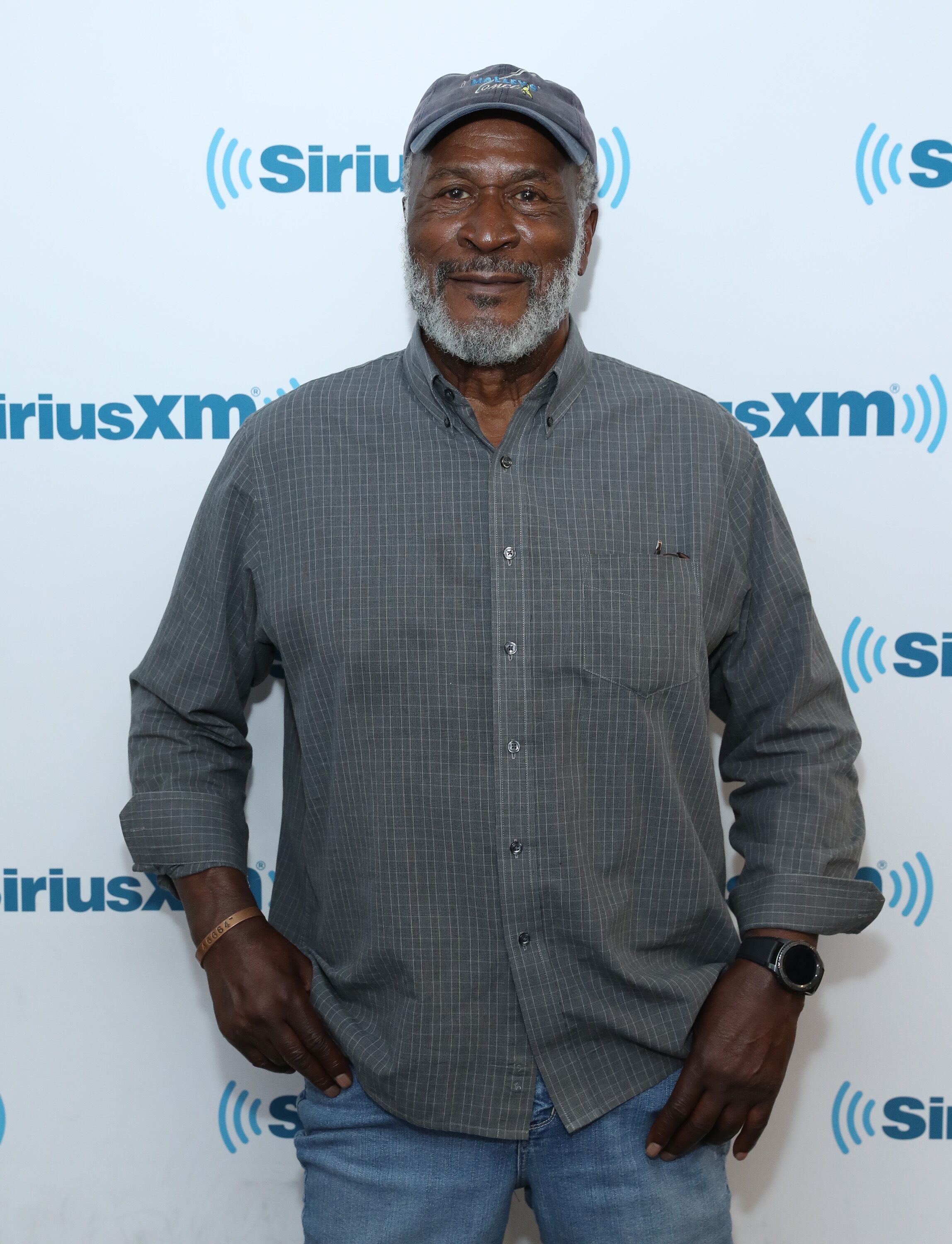 K.C. Amos is an actor, a director, and video editor, who already has a Grammy nomination to his name. K.C. loves his work and regularly posts about it on his social media pages. 
In one such post, the video editor, who looks just like his father, shared a picture of himself and his dad at the "Extra" studio, where they were for an interview. In the caption, he wrote: 
"Had a great time w the 'Extra' team today. Interview should air this evening." 
Father and son also enjoy spending time together, and that is evident in a post made by K.C. in June last year, which showed him and his dad running the scripts on the sets of "Ballers."
Another relatively recent post made by K.C., in December, showed him all smiles, dressed in a green leather jacket and black hat while preparing for a weekend shoot down in New Orleans. 
John Amos played the role of Gordy the weatherman on the CBS series, "The Mary Tyler Moore Show.
 K.C Amos nce gave an insight into what it felt like growing up with his father. The video editor said that one word that usually came to his mind when he thought about the role John played in his life was "Inspiration." He said: 
"As a child, I recall spending moments watching television and seeing my dad enter the living room of his TV family and greet them for dinner."
K.C. added that when his dad had days off, people used to come over and say that John Amos was their hero as a father. This made the young K.C. realize that his father's role was more than a job. 
He also realized that his dad was helping people through his role as James Evans, where he portrayed a strong father who mentored his television kids. 
Before going on to star on "Good Times," John Amos played the role of Gordy the weatherman on the CBS series, "The Mary Tyler Moore Show," where he appeared for about twelve times in its first three seasons. 
In a 2015 interview with Vulture, the iconic actor spoke about his journey to starring in the show, which proved difficult then because of his background as a writer.