Stephen Curry Shares Throwback Photo with Sister Sydel & Brother Seth Who Are Also Sportspeople
NBA star Stephen Curry took to Instagram to celebrate his younger sister and brother who are also sportsmen, with a throwback photo, on National Siblings Day. 
National Siblings Day is a day set aside to honor and celebrate the relationship between siblings. It is marked every 10th of April, although it is not yet a federally recognized day. 
Despite the lockdown brought about by the coronavirus pandemic, many people took to social media to celebrate their siblings, with throwback and recent pictures.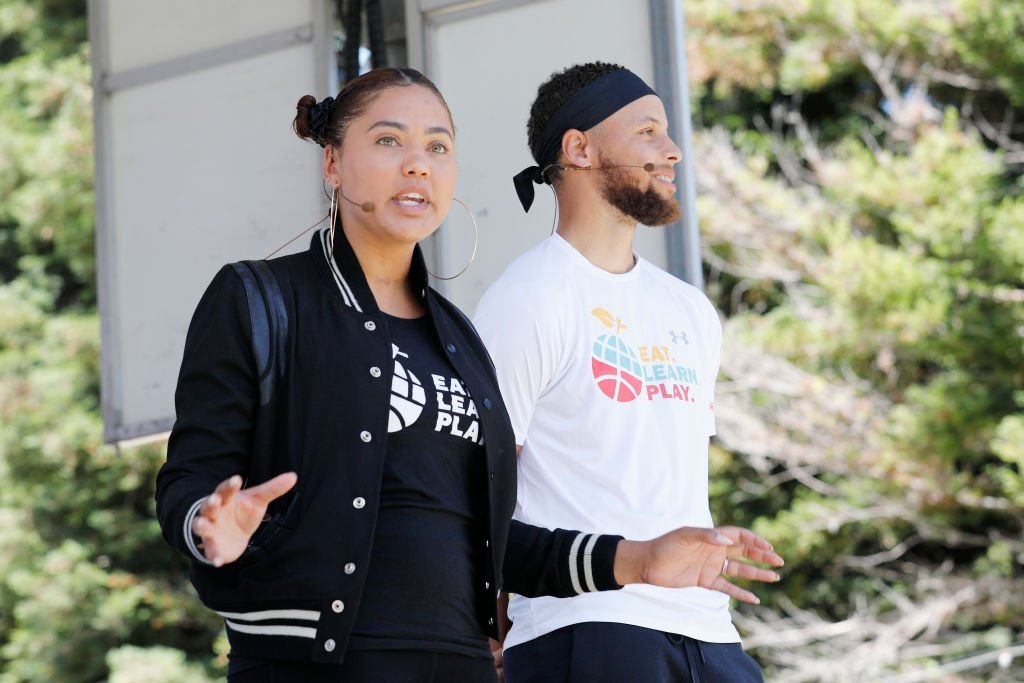 Many celebrities also joined in to mark the day, posting pictures of themselves and their siblings. NBA star and Golden State Warriors player Stephen Curry did the same.
In a post on Instagram, the basketball star shared a throwback picture of himself and younger siblings, Seth Curry, also a basketballer, and Sydel Curry-Lee, who is a volleyballer. In the caption, Steph wrote: 
"Back in the days, we could be this close #nationalsiblingday." 
Stephen Curry is renowned for his basketball exploits, which has seen him create his own piece of history by becoming the first player in NBA history to be named the most valuable player by unanimous vote. 
His prowess in the game, and that of his siblings, could be attributed to their childhood background. Steph Curry's parents are Sonya and Dell Curry and were also prominent athletes.
Sydel runs the show at her volleyball team at Elon University. 
Sonya was renowned for her talent in volleyball during her college days at Virginia Tech, while Dell Curry was an NBA player for the Cleveland Cavaliers and the Charlotte Hornets. 
With so much athleticism running in his family, it is not surprising to see that Curry and his siblings are also great at their various games, and are key members of their respective teams. 
Before the NBA 2020 season was stopped as a result of the COVID-19 outbreak, the Golden State Warriors were blighted by injuries, especially that of their star man, Curry, so much so that they struggled for form and wins. 
His brother, Seth, is also a key man for his team, the Portland Trail Blazers, while their sister, Sydel, runs the show at her volleyball team at Elon University. 
There would be no doubt that Steph Curry would pass on his athletic genes to his three kids, daughters Riley Elizabeth, 7, and Ryan Carson, 4, and son, Canon W. Jack, 1, who he shares with his wife, Ayesha.
The kids bear a striking physical resemblance to their talented father, and if that is anything to go by, then the world could be waiting to witness athletic greatness in the years to come.