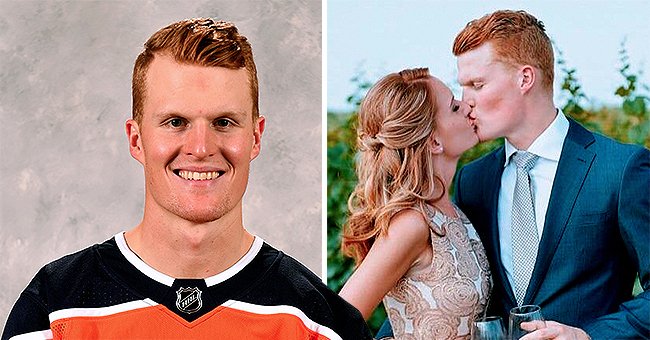 instagram.com/cavemn10, GettyImages
Colby Cave of NHL's Widow Emily Pays Emotional Tribute to Husband 3 Days after His Tragic Death

Colby Cave's widow, Emily Cave, shared a heartbreaking post just days after he passed on at age 25.
Just three days after her husband passed on, Emily Cave has opened up on how she has been dealing with the pain of losing him.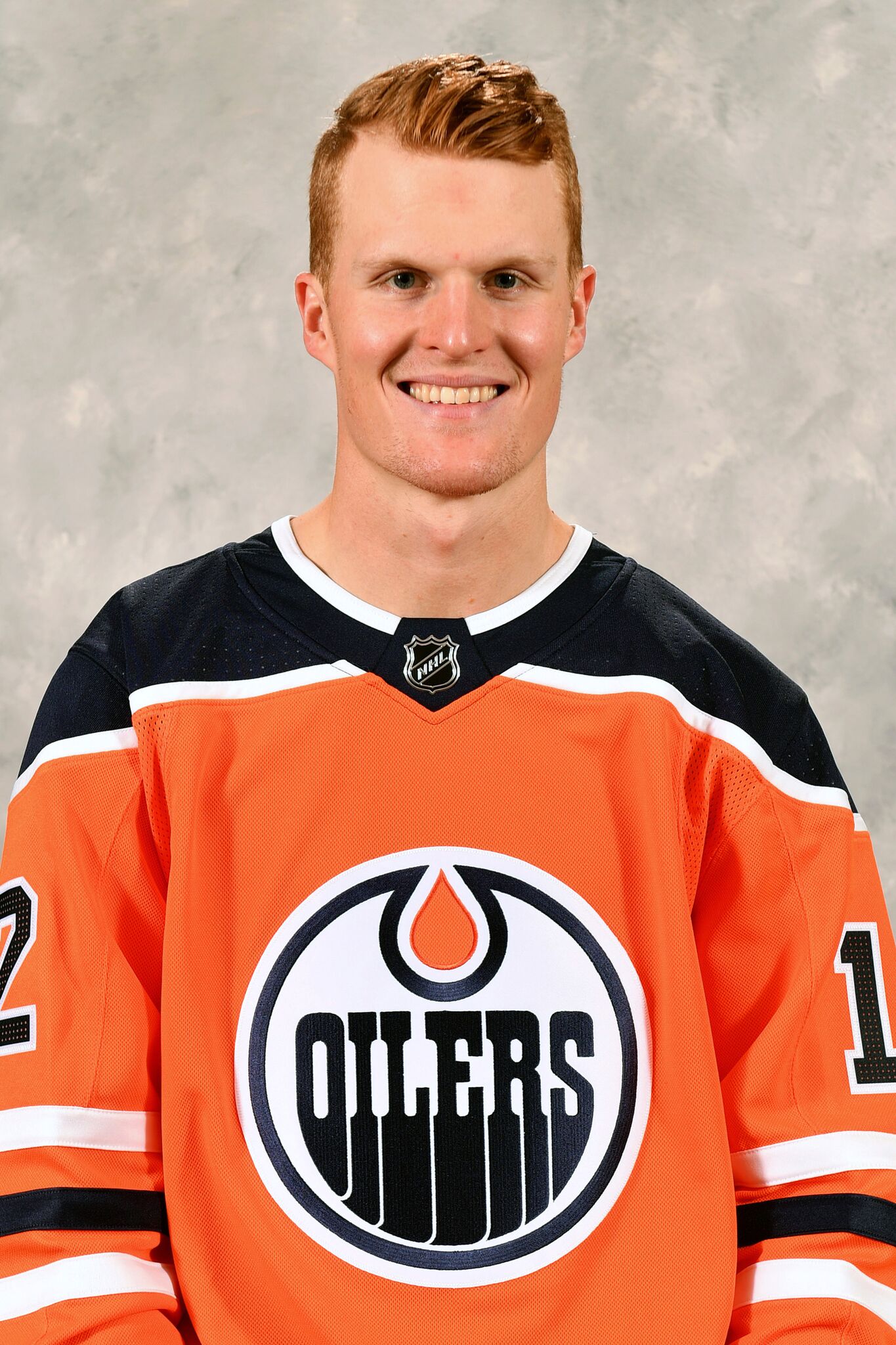 Colby Cave of the Edmonton Oilers poses for his official headshot for the 2019-2020 season on September 10, 2019 | Photo: Getty Images
According to People, the widow uploaded a moving clip of her late husband, Colby Cave, reading his vows on their wedding day, to her Instagram feed.
Several hockey fans paid their respects to Colby soon after his wife announced his passing.
Through the post's caption, Emily explained that she had been listening to Colby's vows repeatedly as a way to "dull even the littlest pain."
She also recounted that although Colby complained of having a headache sometimes last week, she had no inkling that it would be the last time they would kiss each other goodnight before bed.
The thousands of likes that the post received was quickly followed by comments from her followers who expressed their love for Emily. Many of her followers also let the grieving widow know that they were keeping her in their daily prayers.
Amidst the outpour of love, Today recalled that Colby, who was a forward with the Edmonton Oilers, passed on suddenly after he was medically induced into a coma.
The induction had become necessary after he underwent surgery in a Toronto hospital to remove a colloid cyst that was applying pressure to the professional hockey player's brain.
Emily revealed her husband's health struggles when she posted two pictures of her husband as she asked him to "please wake up."
The young widow also stated she and Colby's parents had been restricted from going into his room following the rules set in place due to the COVID-19 pandemic.
Soon after that post, Today reported that Emily shared another post that saw her announcing that Colby, who was the greatest thing that ever happened to her, was dead.
The distraught widow stated that she was yet to come to terms with the fact that she lost her husband barely a year into their marriage.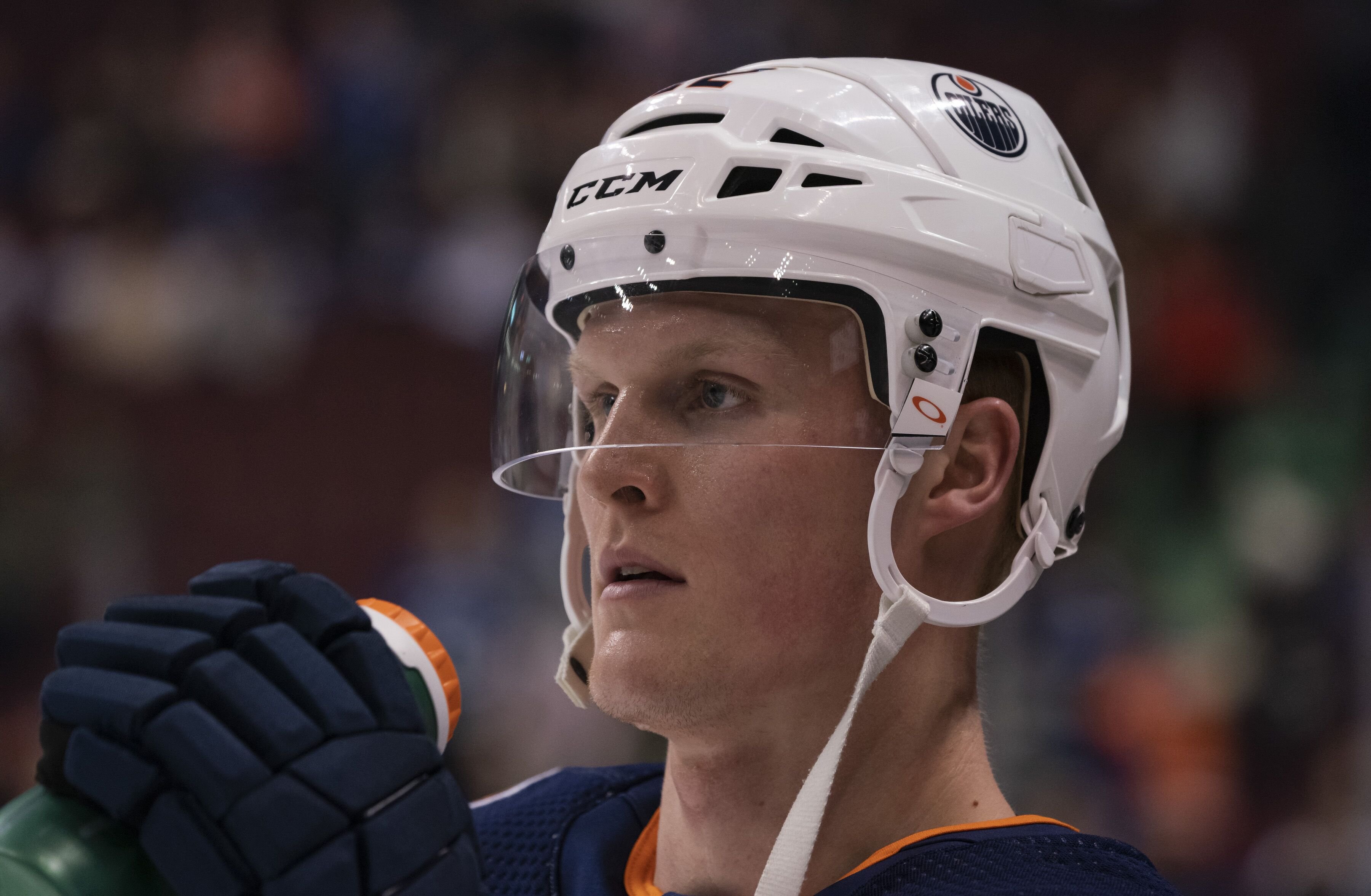 Colby Cave #12 of the Edmonton Oilers during the pre-game warm up prior to in NHL action against the Vancouver Canucks on January, 16, 2019 | Photo: Getty Images
E! Online also reported that several hockey fans paid their respects to Colby soon after his wife announced his passing. The late hockey player was aged 25, as at the time of his death.
Please fill in your e-mail so we can share with you our top stories!