Zahara Marley Jolie-Pitt Is Angelina Jolie and Brad Pitt's Adopted Daughter — Meet Her
Angelina Jolie and Brad Pitt made several headlines throughout their 12-year relationship, and the adoption of Zahara Marley Jolie-Pitt was only one of them.
The former couple met each other during the summer of 2004 while playing opposite each other in "Mr. and Mrs. Smith." At that point, Brad was married to Jennifer Aniston, so a romance between him and Angelina was impossible.
"I do not want my daughter back, but just to be in contact with her."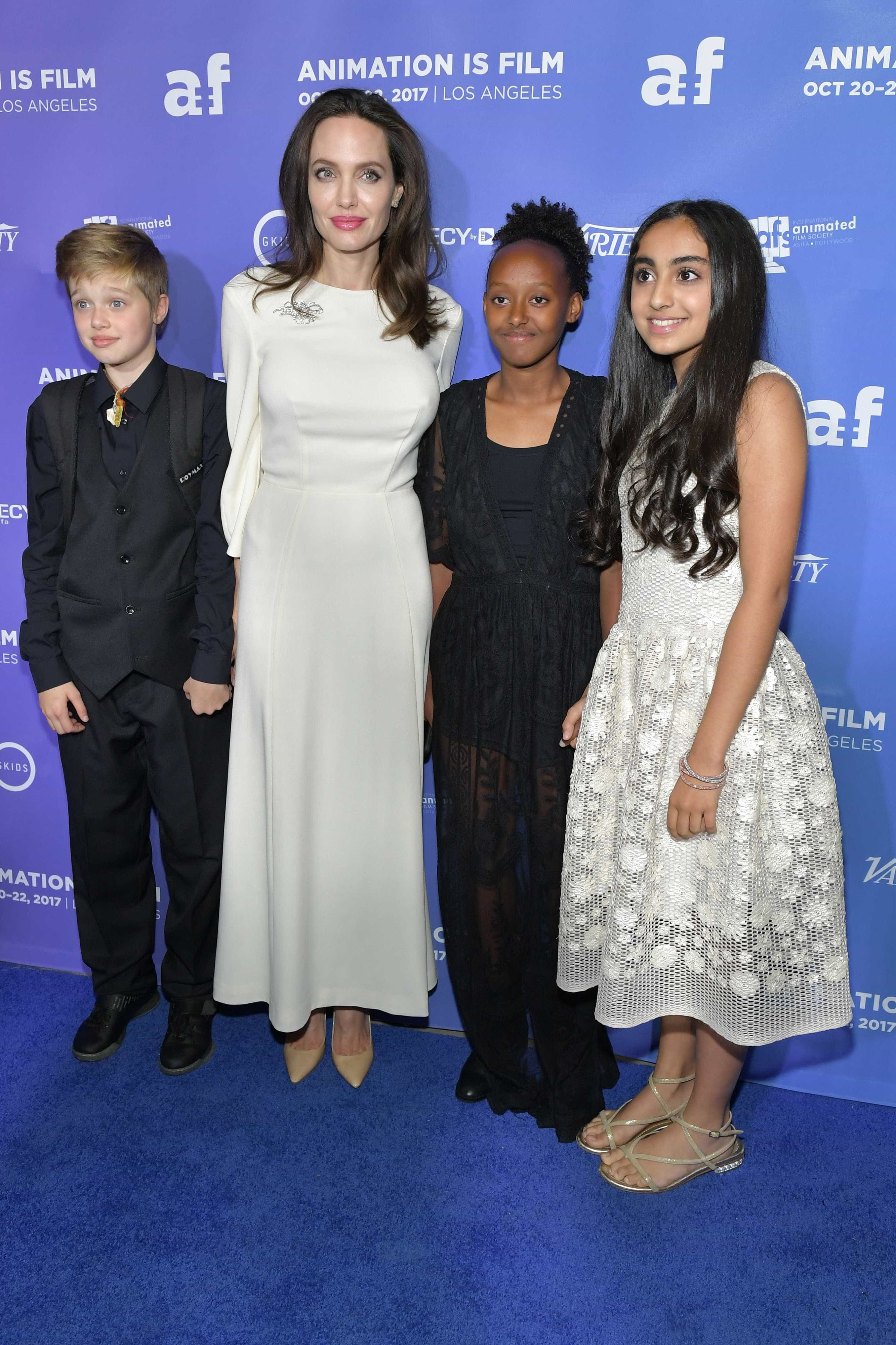 BRAD PITT AND ANGELINA JOLIE'S ROMANCE
As expected, Brad and Angelina denied dating rumors at the time. However, in July 2005, a few months after the "World War Z" actor and the "Friends" star began their divorce process, "Brangelina" went public about their romance.
It was also in 2005 that the couple decided to adopt Zahara, an Ethiopian baby who was only six months old at the time.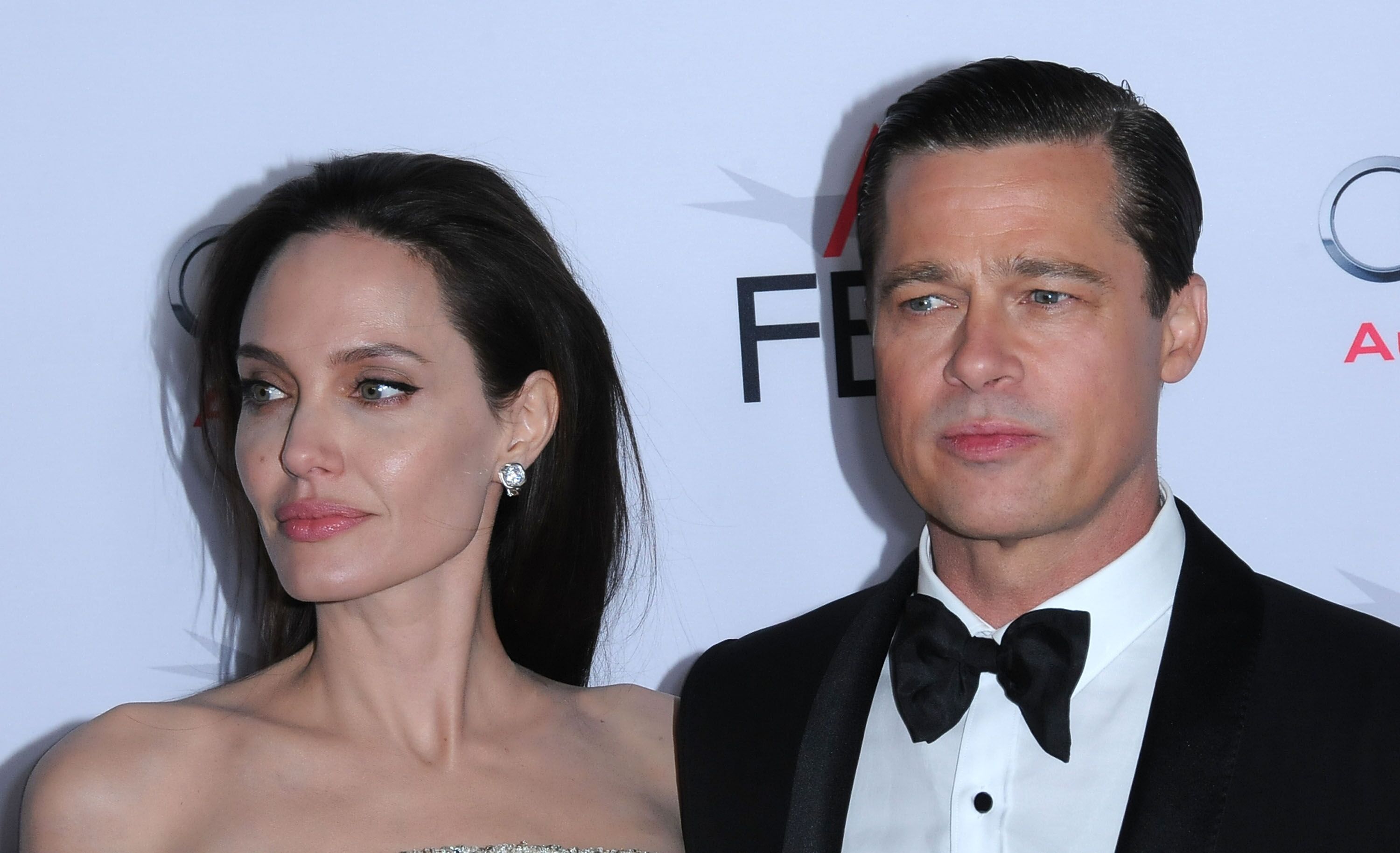 Zahara, born on January 8, 2005, became the second child adopted by the "Maleficent" actress as she and her previous husband, Billy Bob Thornton, adopted Maddox Chivan Jolie-Pitt from an orphanage in Cambodia back in 2002.
Even though Zahara is only 15 years old, she has had a few acting gigs already. The first time she appeared in front of the cameras was in 2006 as part of "VH1: All Access" show "20 Cutest Celebrity Babies."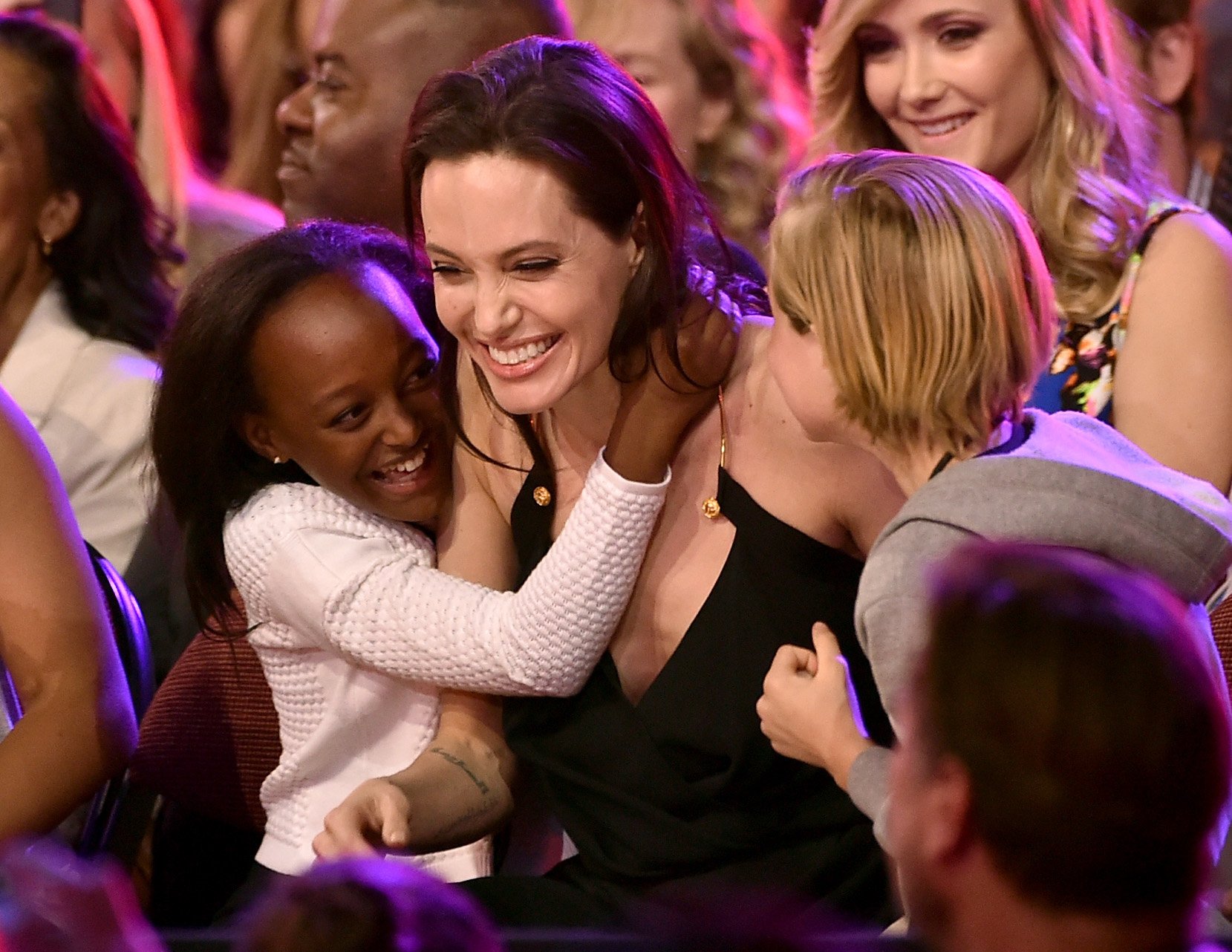 ZAHARA IS A JEWELRY DESIGNER
In 2014, she had a very small role in "Maleficent," the Disney film in which Angelina starred next to Elle Fanning and Sharlto Copley.
Zahara has also worked as a voice actress! For Kung Fu Panda 3, Brad Pitt and Angelina Jolie's eldest daughter voiced a character named Meng Meng. Her mother worked in the "Kung Fu Panda" trilogy, as well, voicing Master Tigress.
Neither Zahara nor any of Angelina's children are interested in acting, though. Talking to People, the "Lara Croft: Tomb Raider" star confessed that they were more into business and humanitarian affairs.
In September last year, Brad Pitt's eldest daughter debuted her Zahara Collection jewelry line, a collaboration with jeweler Robert Procop.
Zahara Marley Jolie-Pitt is a jewelry designer and all the process go to House of Ruth Shelter. An entrepreneur and humanitarian. Angelina is raising dem kids right! pic.twitter.com/IiPpwYyPpp

— Brittny Pierre (@sleep2dream) October 11, 2019
All the proceedings went to House of Ruth Shelters, an organization that provides transitional housing for battered women and children.
The rest of Brangelina's children are also trying to make a name for themselves away from the spotlight. Maddox, for instance, is studying biochemistry in South Korea.
ZAHARA'S BIOLOGICAL MOTHER
As Daily Mail reported, Zahara's biological mother is Mentewab Dawit Lebiso, and she made a heartfelt plea to Angelina so that she could talk to Zahara.
Mentewab decided to make public her request in 2017 after she was supposedly desperate to be part of the life of her biological daughter.
Zahara Jolie-Pitt designs jewelry for mom Angelina Jolie's favorite brand https://t.co/TZG71vEvn9 pic.twitter.com/YZZkzEjBpQ

— Page Six (@PageSix) October 10, 2019
According to the source, Mentewab desired to meet Zahara. However, she would be fine if she got the chance to simply hear her voice. The Ethiopian woman said:
"I just want her to know that I am alive and here and long to be able to speak with her. I do not want my daughter back, but just to be in contact with her."
She pointed out, though, that even though she missed Zahara "all the time," Angelina has been more of a mother to her than she had ever been.
Zahara Jolie-Pitt hit the red carpet with mom Angelina rocking her glorious natural hair!💁🏽https://t.co/7YZrp2dccG pic.twitter.com/qkZXeFniFe

— MadameNoire (@MadameNoire) October 8, 2019
MENTEWAB WANTS TO SPEND HER BIRTHDAY WITH ZAHARA
Mentewab added that she would appreciate having the opportunity to celebrate her birthdays and "other special days" together, and also used the opportunity to tell her biological daughter that she has family in Africa.
Daily Mail reported that, at the time, Mentewab had not heard from Angelina in the 12 years that had passed since Zahara's adoption. Apart from that, the Ethiopian woman had not received any financial help from the Hollywood star.
It is important to mention that Mentewab lived in a one-room home with no running water or toilet in central Ethiopia, several miles away from the country's capital.
A family affair! #AngelinaJolie arrives with her children Zahara Jolie-Pitt and Maddox Jolie-Pitt for the film premiere of '#Maleficent: Mistress of Evil' in Tokyo, Japan.
_
More entertainment: https://t.co/ch1s1hHf9j
📸: Masatoshi Okauchi/#Shutterstock pic.twitter.com/dpNzkGNkyC

— Shutterstock Editorial (@ShutterstockNow) October 3, 2019
ANGELINA AND ZAHARA VISITED ETHIOPIA
In December 2019, Angelina and four of her kids – Zahara, Shiloh, and twins Vivienne Marcheline and Knox Leon Jolie-Pitt – visited Ethiopia.
Not only that, but they also stayed in the region for New Year's Eve and had a meeting with Ethiopian President Sahle-Work Zewde.
Happy birthday, Zahara Jolie-Pitt 🎂 🎂 🎂 Brad & Angelina's oldest daughter turns 14 today! https://t.co/DXVDh7qHjh pic.twitter.com/heBhlGgro8

— HollywoodLife (@HollywoodLife) January 8, 2019
With her, they talked about the country's culture, history, education, and sanitary pad solutions so that girls could go to school. Even though the family was in Ethiopia, there are no reports about them and Mentewab getting together.
Earlier this month, Angelina revealed that Zahara Marley Jolie-Pitt had hip surgery!