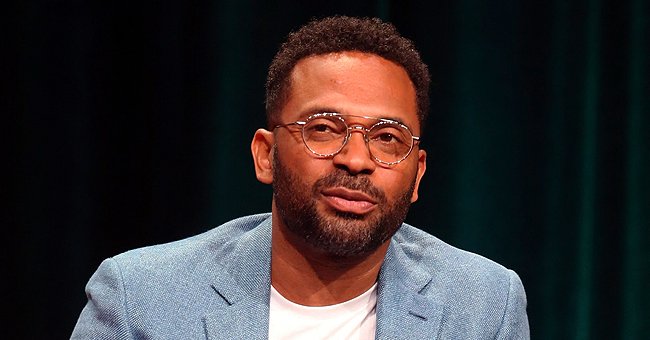 Getty Images
Mike Epps' 7-Year-Old Granddaughter Skylar Has Inherited Grandpa's Acting Skills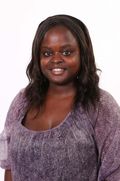 Mike Epps has an adorable 7-year-old granddaughter named Skylar Epps, who is following in his footsteps. Meet the young comedian.
Mike Epps has had a successful career as an actor and stand-up comedian for over two decades. Although he doesn't seem like he is going to slow down anytime, a member of his family might be joining him one day.
The comedian's 7-year-old granddaughter Skylar Epps had been bitten by the comedy bug and is trying her luck at getting a few laughs.
Skylar is the daughter of Mike's eldest child named Bria. She works as a make-up artist while raising her daughter.
As a father of five daughters, it is reported, he has a tight-knit family despite his children having different mothers. He brings his children along to some of his shows and appearances.
At almost five-years-old, Mike gave Skylar a taste of the spotlight when he brought her on stage to perform a joke at the Atlanta Comedy Theater. Mike revealed that he had promised to allow her to say a joke. After her performance, he revealed:
"How [expletive] she get more laughs than me and do you know she had the nerve to ask how much she get paid."
In supporting his granddaughter's comedy aspirations, Mike helped her prepare for the show before Skylar took to the stage.
According to Essence, hours before the show started, Mike excitedly shared a video of Skylar practicing her joke with him.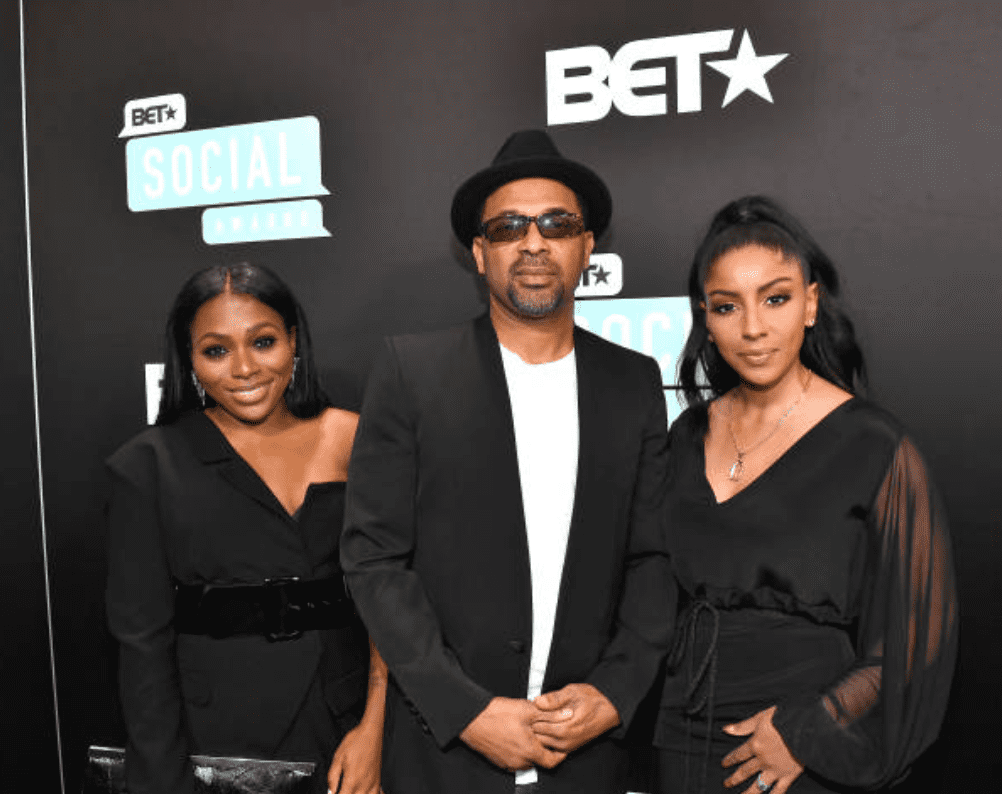 Bria Epps, Mike Epps, and Kyra Robinson arrive at the BET Social Awards on March 3, 2019, in Atlanta, Georgia Source: Marcus Ingram/Getty Images for BET
Walking on stage and running to Mike's legs, he introduced her saying that she was a comedian. Skylar captured the audience's attention with her adorable "knock…knock" joke.
In one of the hashtags for the clip, the proud grandfather wrote, "starting off young." Skylar ended her time on stage with a heart-melting moment, when she told Mike she loved him.
Her aspirations in becoming a star didn't end on stage in 2017. Almost three years later, Skylar is still entertaining.
Mike recently shared a video of her keeping busy under lockdown, and doing a hilarious comedy sketch on Tik Tik while dressed in large sunglasses and a fur coat.
Skylar isn't the only member of the Epps family, who could follow in his famous footsteps. Mike and his wife Kyra Robinson recently welcomed a daughter.
After a yearlong engagement, the couple married in June 2019. Their daughter Indiana Rose Epps is their first child together.
Please fill in your e-mail so we can share with you our top stories!