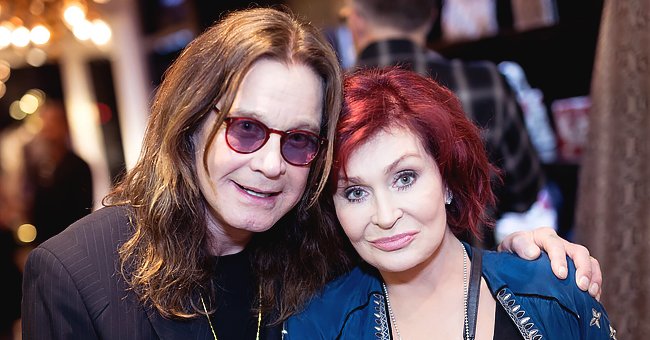 Getty Images
Sharon Osbourne Loves Her Gold Olive Branch Gifted by Ozzy
Sharon Osbourne got sentimental in the latest airing of "The Talk" as she showed and told her co-hosts about a gift from husband Ozzy. The unique present is truly a symbol of their love.
On Wednesday, the women of "The Talk" gathered together for their virtual segment amid the coronavirus pandemic. The video was streamed on Facebook.
At one point, host Sharon Osbourne displayed a very special item that husband Ozzy Osbourne once gifted to her. The heartwarming clip is found below.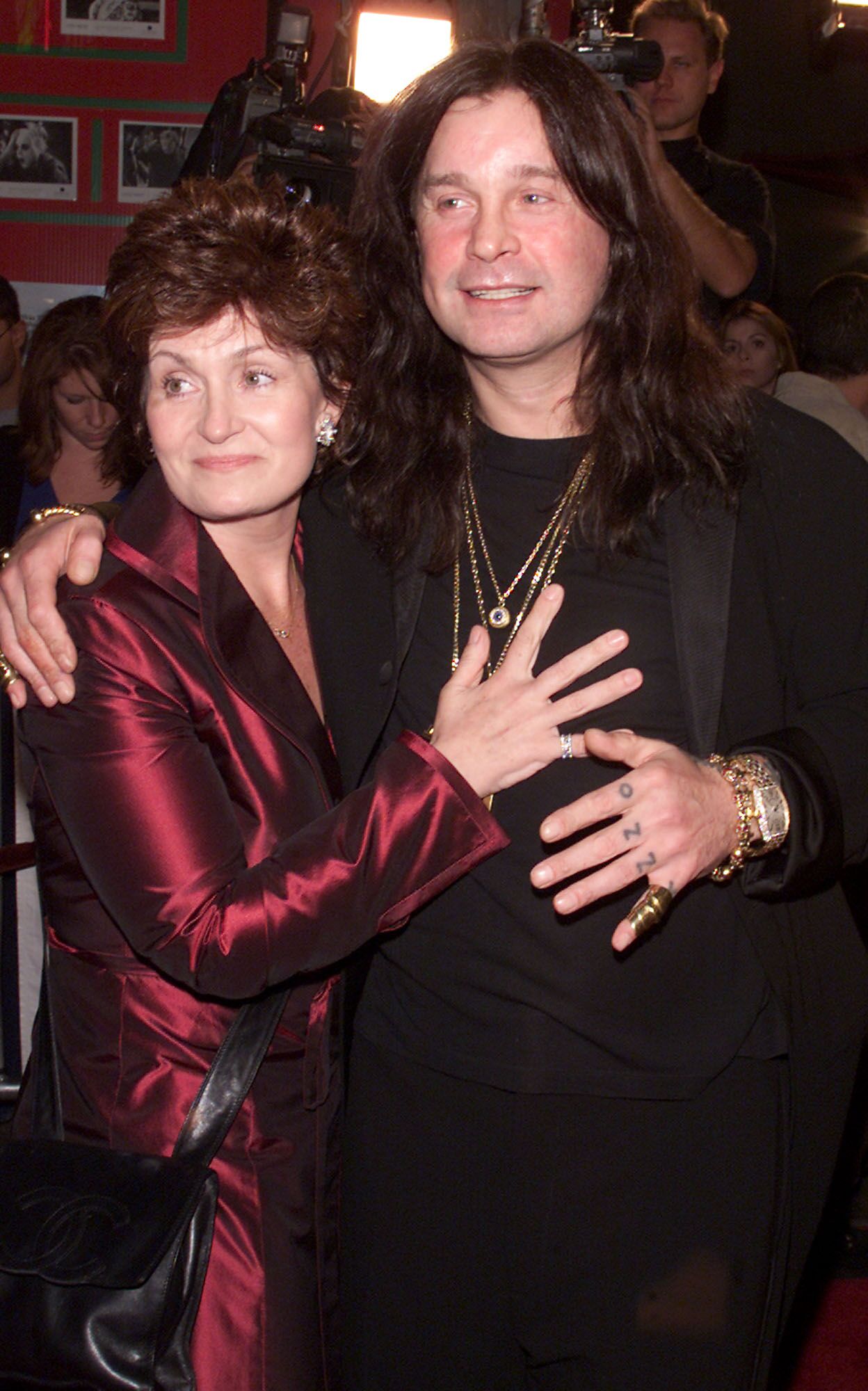 Ozzy Osbourne and his wife Sharon at the premiere of 'Little Nicky' in Los Angeles in 2000 | Source: Getty Images
Sharon's unique gift from Ozzy
Sharon, 67, held up a gold olive branch which, she revealed, she had taken down from above her front door. Co-hosts Eve, Sheryl Underwood, Carrie Ann Inaba, and Marie Osmond were in awe.
The reality star went on to explain a secret element of the leaf. "You can't see it, but on each leaf at the back, he had engraved certain things for me, about our home and what we mean to each other," she explained.
Sharon insisted that no matter where she resided, she will take the branch with her. Sharon and the former Black Sabbath band member have been together since 1982.
Family comes first
They share three kids, Aimee, 36, Kelly, 35, and Jack, 34. The British-born family was once the stars of the popular hit reality show, "The Osbournes," in which their lives were put under a microscope.
Despite their raunchy, expletive-ridden life, it was and still is clear that family comes first for the group. Sharon told the Guardian in 2012 that she made sure to give her kids stability despite their regular moves.
These days, Sharon and her husband are going through tough times, not just because of the coronavirus, but due to Ozzy having Parkinson's disease.
Challenging times for everyone
Back in April, Sharon and Ozzy sat down for an interview in which the talk show host opened up about the moment she feared her husband was leaving her when he fell on some stairs.
Unfortunately, Ozzy's recent plans to go to Switzerland for treatment and her daughter's plans for emergency appendix surgery were canceled because of the pandemic.
The situation prompted Sharon to say we're living in "such frightening times," but she insisted that her family is doing okay. Aimee was eventually able to go to a hospital to remove her appendix.
Past difficulties and new hope
Out of the 36 years Sharon and Ozzy have been together, the pair were married for 34 of them. The couple has had their share of ups and downs, including Ozzy going to rehab for his drug problem.
In 2002, Sharon found out she had colon cancer. Ten years later, their son Jack was diagnosed with Multiple Sclerosis. Then, in 2016, the pair almost divorced due to Ozzy's affairs.
Months later, the couple revealed that they would be giving their marriage another shot. The year after, Sharon said they were better than ever. We hope they keep it up.
Please fill in your e-mail so we can share with you our top stories!