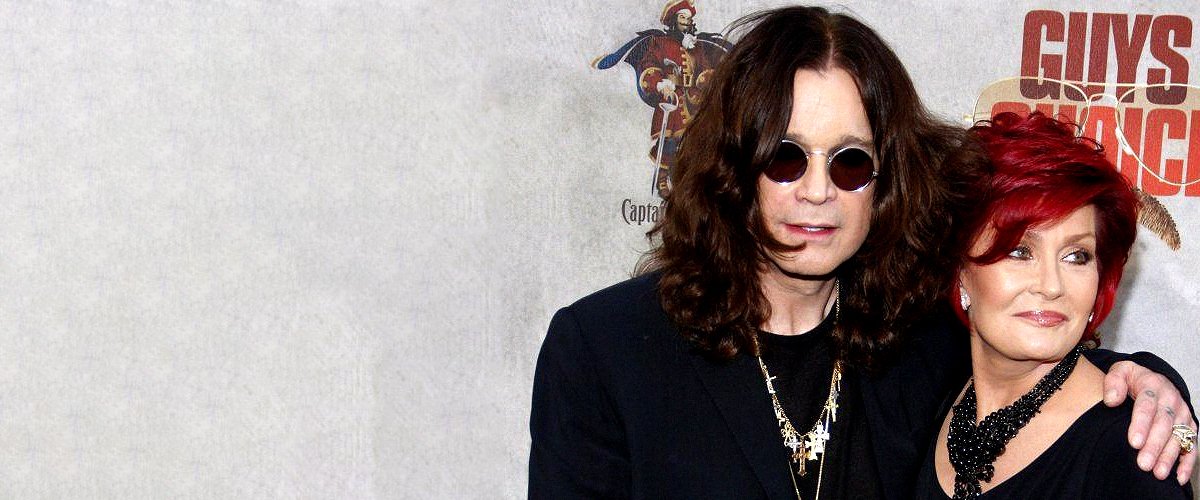 Shutterstock
Ozzy Proposed to Sharon Osbourne with a Wedding Band Instead of an Engagement Ring
Sharon and Ozzy Osbourne's tumultuous relationship has been hogging headlines for 38 years, and it all started with the sweetest gesture.
Sharon Osbourne revealed on the talk show "Loose Women" how her husband of 38 years, heavy metal singer and former vocalist of Black Sabbath Ozzy Osbourne asked for her hand in marriage.
To the audience's astonishment, Sharon shared a touching story that revealed the rocker's surprising secret romantic side.
Armed with dad's approval, Ozzy proposed to Sharon, going down on one knee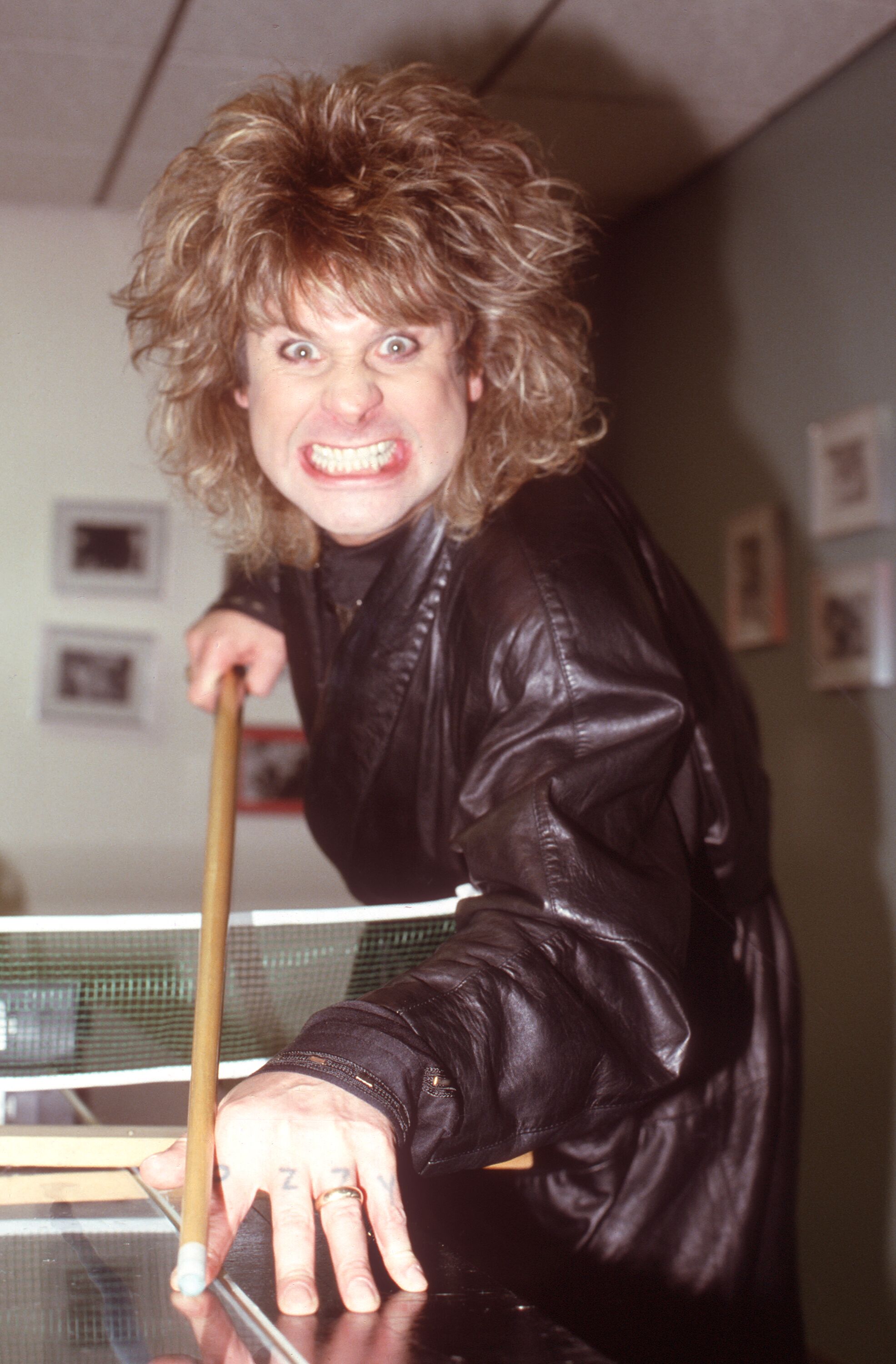 Ozzy Osbourne in the late 80s | Source: Getty Images
MEETING OZZY OSBOURNE
Sharon Arden first met Ozzy when she was just 18 and working for her father, music producer Don Arden. Arden sent her to take a look at Ozzy and his band Black Sabbath, whom he was considering signing on with his record label, Jet Records.
Sharon liked what she saw, and Arden signed on Black Sabbath, but it was only 10 years later that she and Ozzy started dating.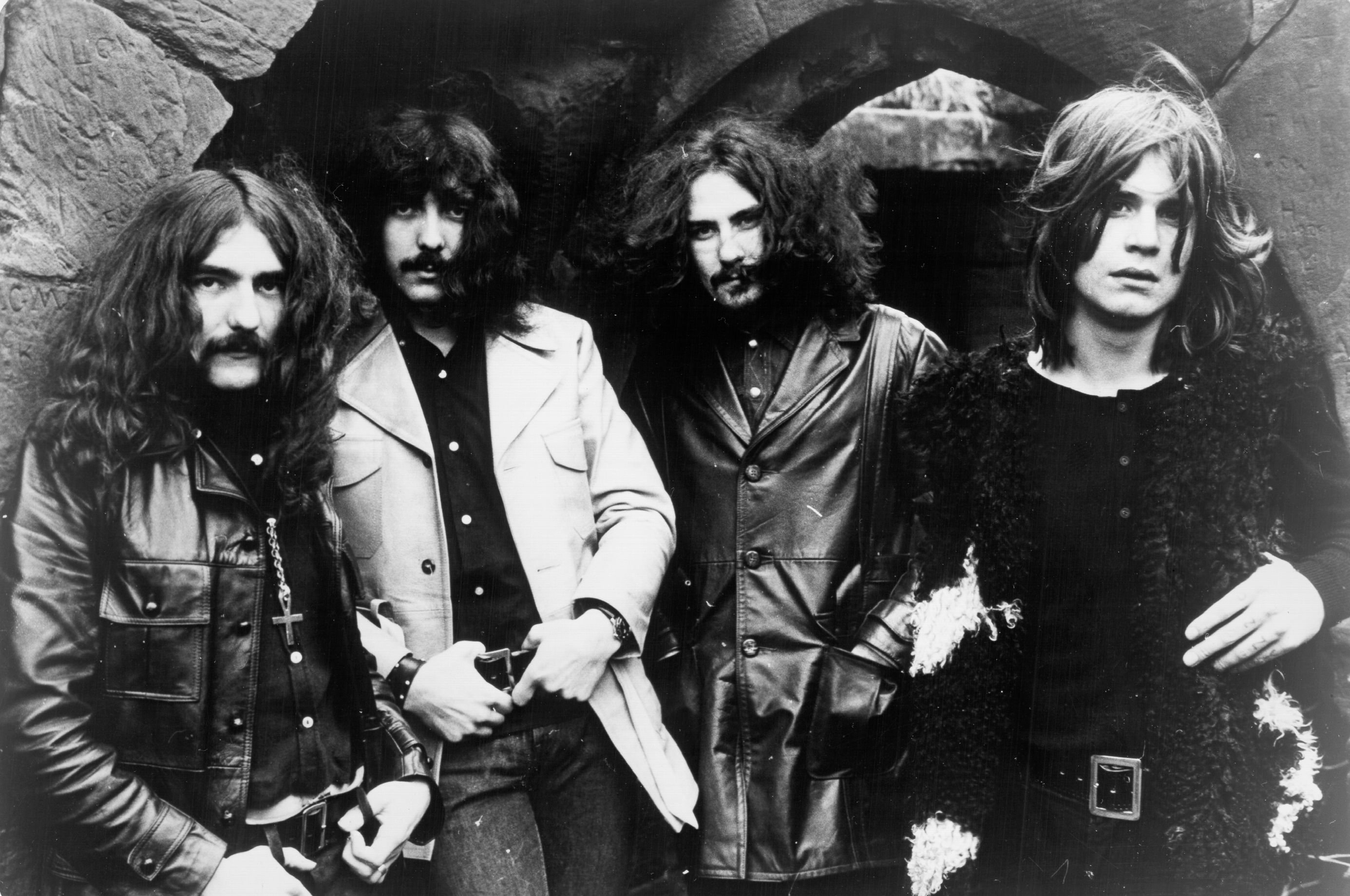 Black Sabbath - Geezer Butler, Tony Iommi, Bill Ward and Ozzy Osbourne, circa 1970 | Source: Getty Images
MANAGING OZZY OSBOURNE
In 1979, Ozzy was fired from Black Sabbath due to his increasingly erratic behavior and substance abuse, and that was when Sharon stepped in. Dan Arden signed Ozzy as a solo artist and sent his daughter to Los Angeles to straighten him out. Ozzy revealed in an interview with Piers Morgan:
"When I fell in love with her, I knew from a distance. What attracted me to Sharon, she always had this infectious laugh."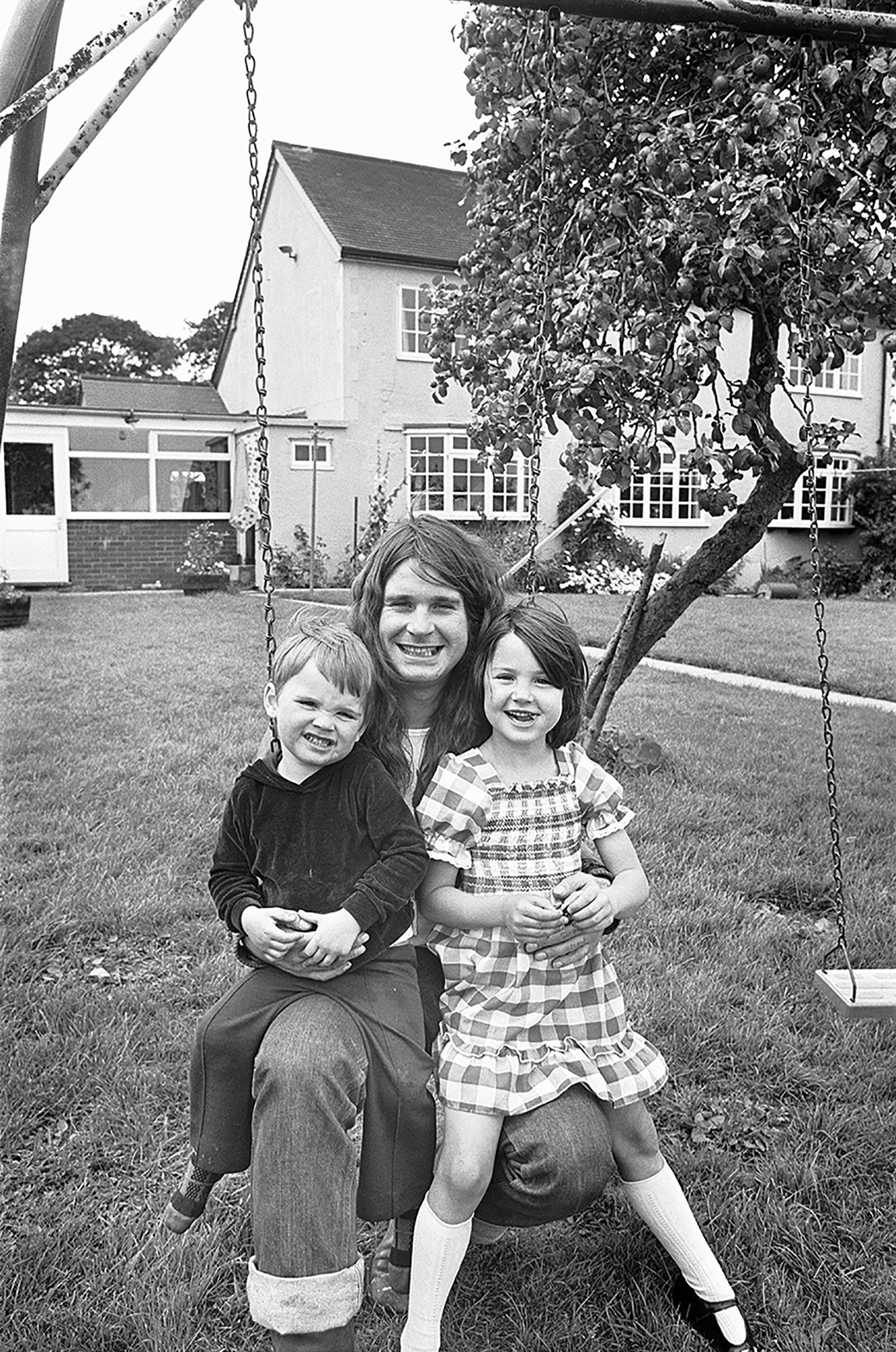 Ozzy Osbourne at home with his children Jessica and Louis, in 1978 | Source: Getty Images
Sharon admitted that her own feelings for Ozzy were powerful and immediate. For the first time in her life, she was in love, and she'd picked a very unlikely man. Ozzy was a hard-living, drinking and drugging rocker -- and he was married -- so the chances for a happy-ever-after seemed unlikely.
A SURPRISE PROPOSAL
But Ozzy and Sharon started dating, and two years later, in 1982, the rocker stunned her by proposing marriage. In time-honored tradition, Ozzy first went to Sharon's father and asked for permission to marry his daughter, which Arden grudgingly gave.
Armed with dad's approval, Ozzy proposed to Sharon, going down on one knee and presenting her with a wedding band, instead of a traditional engagement ring -- a band Sharon wears to this day on a chain around her neck.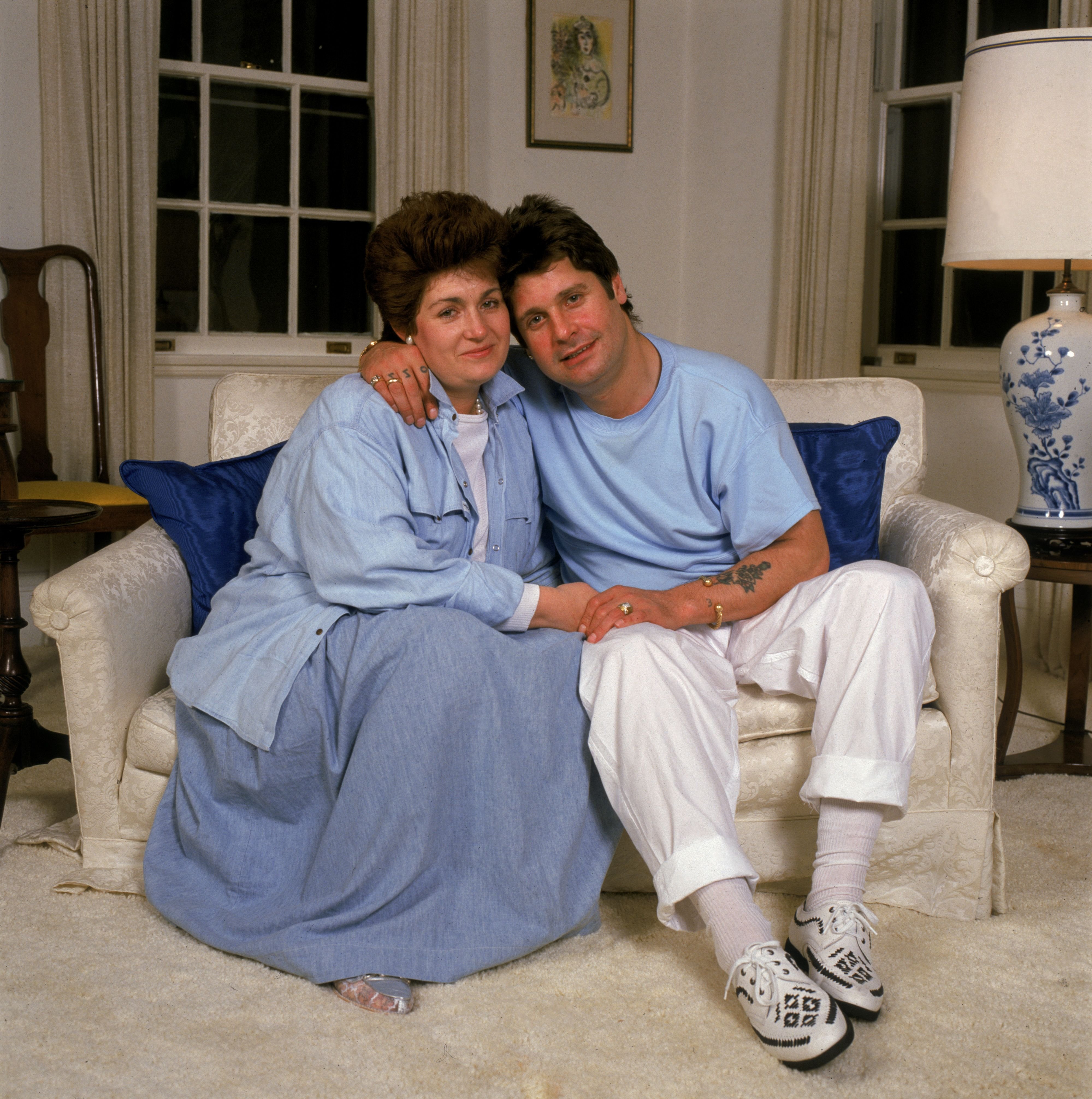 Ozzy and Sharon Osbourne in the 90s | Source: Getty Images
MARRIAGE TO OZZY
It looked as if marriage to Sharon had tamed the wild man of heavy metal, and the couple welcomed three children in quick succession: Aimee, in 1983; Kelly in 1984; and Jack in 1985. And then rumors of troubles -- violence and drug abuse -- started to leak out.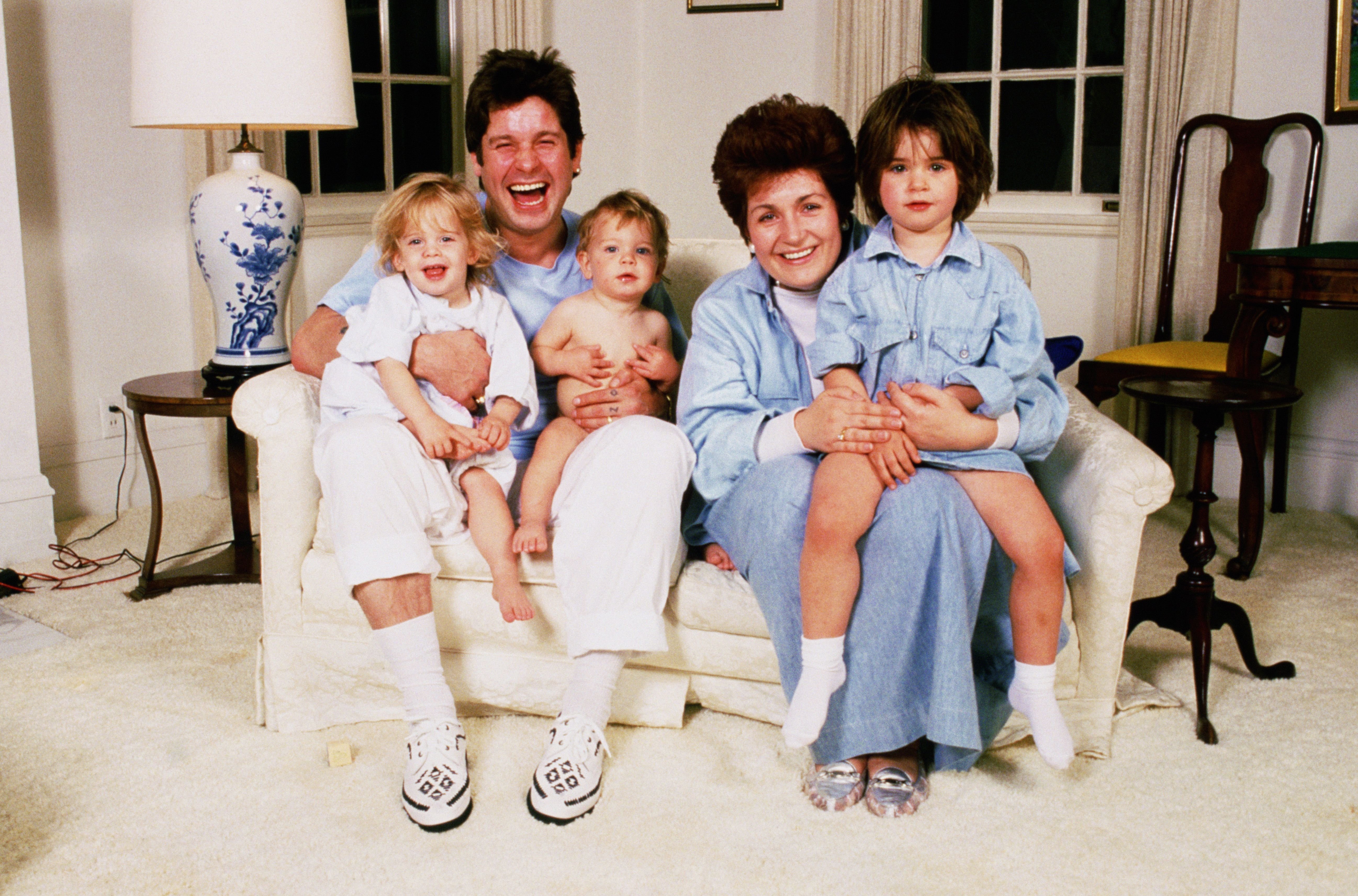 Ozzy and Sharon Osbourne at home with their children in early the 1990s | Source: Getty Images
ATTEMPTED MURDER
The Osbournes received several visits from the Police after Ozzy beat up Sharon, and once even knocked out 4 of her teeth. The low point in their marriage came in 1989 when Ozzy was arrested for attempting to murder Sharon.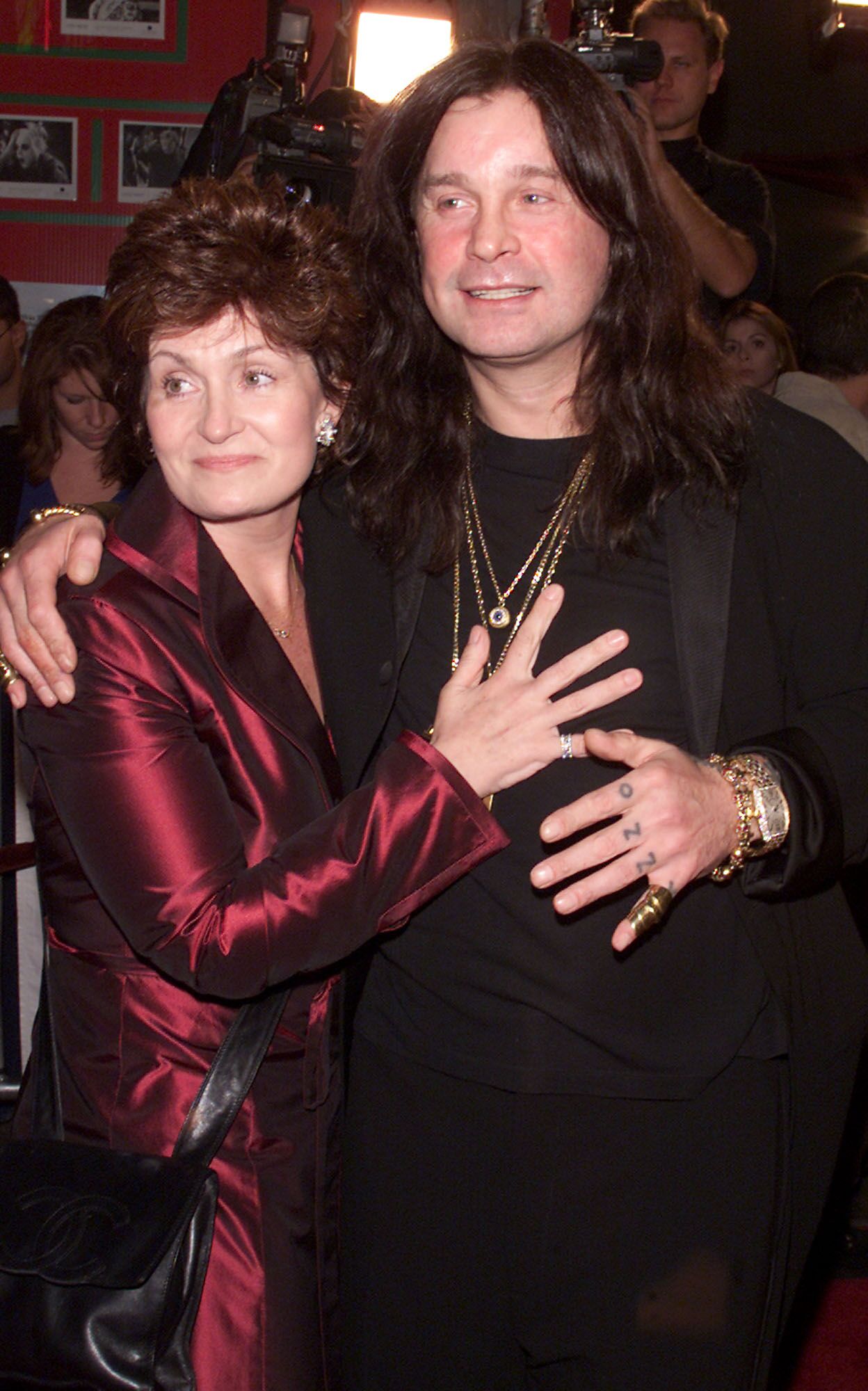 Ozzy Osbourne and his wife Sharon at the premiere of 'Little Nicky' in Los Angeles in 2000 | Source: Getty Images
The rocker had returned from the Moscow Music Peace Festival, and under the influence of drugs and alcohol had tried to strangle Sharon. Sharon dropped charges after Ozzy entered a 6-month rehab program, and decided to give the marriage another chance. Sharon revealed:
"I called the police, and they locked him up. I didn't press charges but he went into rehab for three months. He was totally insane from all the drink and drugs he was doing."
It seemed that the Osbournes were back on an even keel, but in 2002 Sharon received a frightening diagnosis: she had colon cancer. Sharon was submitted to surgery, and part of her colon was removed, after which she had to undergo a grueling series of treatments.
Throughout the entire ordeal, Ozzy stood by her side and gave her his unconditional support. It was at this time that their daughter Kelly sunk into prescription drug abuse, in order to cope with the trauma of her mother's cancer diagnosis.
ANOTHER SHOCK
But fate wasn't through with the Osbournes. In 2012, just weeks after the birth of his daughter Pearl, Jack was diagnosed with Multiple Sclerosis, a progressive, debilitating disease that affects the central nervous system. Sharon said:
"I kept thinking, 'What did I do wrong? What did I eat or drink when I was pregnant?' I feel like it was somehow my fault."
That same year, Sharon underwent a double mastectomy after discovering that she was at high risk of developing breast cancer. The combined stress and pressure took its toll on Ozzy who admitted that he relapsed into drug and alcohol abuse.
THAT CHEATING HEART
In 2016 it looked as if Sharon had finally had enough of Ozzy's militant cheating -- they separated. But it seems that no matter what, the battling Osbournes can't live without each other. Sharon forgave Ozzy, and the two are now closer than ever.
After 40 years together, you could call it a match made in heaven that had to go through the hell of drugs and rock roll to survive. Despite Ozzy's recent diagnosis with a rare form of Parkinson's, the couple is happy going through what they admit is the best phase of their relationship.
The Osbournes will keep on loving each other, and entertaining the world while doing so.
Ozzy was previously married to Thelma Riley, with whom he shares three children: Jessica and Louis and Elliot.
Please fill in your e-mail so we can share with you our top stories!