Kevin James' Wife of 15 Years Steffiana and Their Four Sweet Kids — Meet Them
The star's most important role to date has been that of husband and father of four children, and his family life has shaped the kind of roles he prefers to play.
54-year-old actor and comedian Kevin James became known as a TV star with his starring role in the comedy series "The King of Queens" (1998-2007), and it opened the door for him to star on the big screen.
As his career flourished, so did his personal life, and by the time "The King of Queens" was wrapped, he had already married his longtime girlfriend, 45-year-old Steffiana de la Cruz, and fathered two children.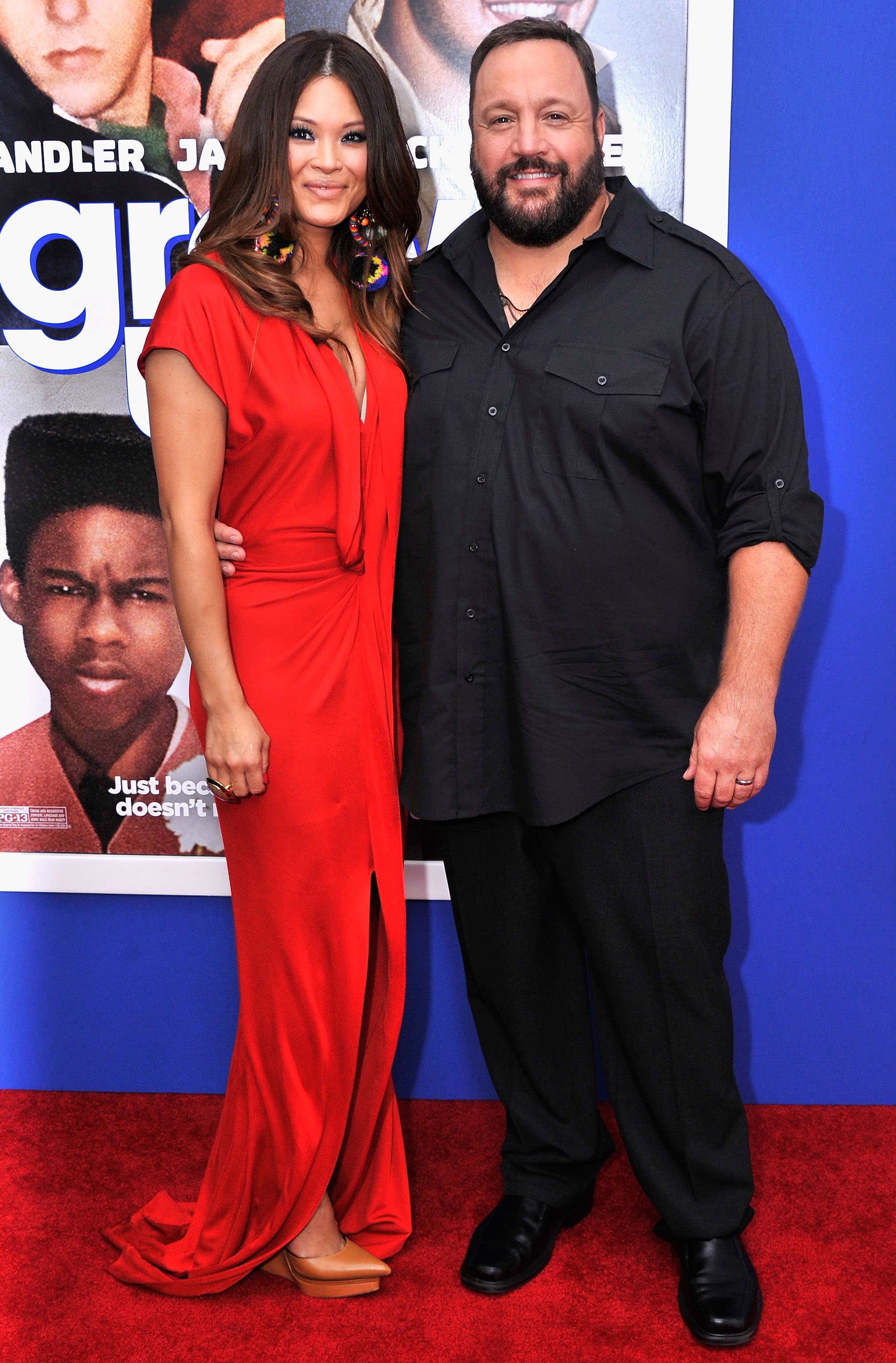 In the course of their marriage of nearly 16 years, Kevin and Steffiana, a model and occasional actress, went on to welcome two more children. This is their love story.
BLIND DATE
Kevin and Steffiana met on a blind date back in 2001, and while none of them is the type to share details of their private life, we can tell that they made a good match right away.
In a very short time, they had become a couple and moved in together, getting engaged in the fall of 2003. By June 2004, Kevin and Steffiana were getting married in a Catholic ceremony in California.
Kevin's famous friend and occasional co-star Ray Romano, from "Everybody Loves Raymond," was in attendance at the nuptials, which were followed by a reception at the Montage Resort in Laguna Beach.
STARTING A FAMILY
In 2005, the same year Kevin had his breakthrough role on the big screen co-starring with Will Smith in "Hitch," he and Steffiana were blessed with their first child, daughter Sienna-Marie.
After announcing Steffiana's second pregnancy in 2007, and as "The King of Queens" was coming to an end, Kevin shared his excitement about parenting with People, telling the news outlet:
"I just love being a dad and spending time with my wife and child, and now we're having another girl. It's incredible."
Shea Joelle was born that year in June, followed by the couple's only son Kannon Valentine, whom Steffiana gave birth to in 2011. The party-of-six was completed in 2015 with the arrival of another daughter named Sistine Sabella.
In an interview with "The Real," Kevin opened up about how different it was to welcome a fourth baby compared to the first time.
"You loosen up. After your first one you're very nervous, you're very nervous with the first one. Taking her home from the hospital, you're scared, you know, I was very tense," the actor shared.
SHARING THE SCREEN
Steffiana had her own acting debut in 1997, way before she got to know her husband. First, she landed a guest-star role in the series "Die Gang" in 1997, which was followed by an appearance in the popular show "Pacific Blue" in 1999.
In 2002, she played a small role in Kevin's show "The King of Queens," where she went on to play different characters between 2004 and 2006.
The couple shared the screen once again in the film "Paul Blart: Mall Cop" (2009), as well as in "Zookeeper" (2011), and "Paul Blart: Mall Cop 2" (2015).
Steffiana also made two guest-star appearances in the series that brought Kevin back to the small screen after nearly a decade, "Kevin Can Wait" (2016-2018).
WORKING WITH LEAH REMINI
So many years after the series ended, the legacy of "The King of Queens" still lives in Kevin, and even now, it is difficult for his fans not to associate him with the comedy series.
Not only did it give Kevin a successful career, but it also gave him the opportunity to work with the talented Leah Remini -- now his close friend -- and to learn from a comedy legend such as 92-year-old Jerry Stiller.
Remini and Kevin were reunited on the small screen in the second season of the short-lived series "Kevin Can Wait," after his onscreen wife from the first season was killed off, leaving his character a single parent and a widower.
The similarities with "The King of Queens" made many viewers think of it as a sort of reboot, and this might have had something to do with the fate of the show, which never really took off.
"I've always wanted to work with Leah again, but it was never to do the King of Queens again," Kevin insisted in an interview with Entertainment Weekly.