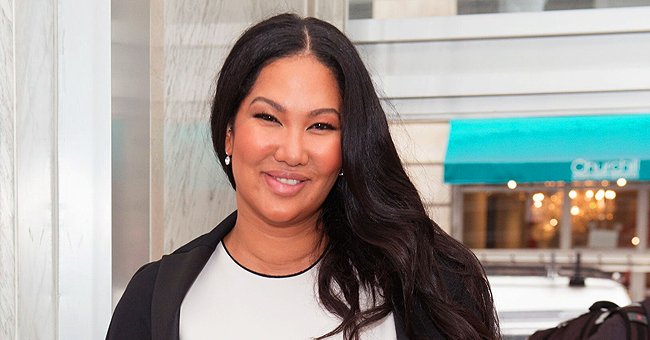 Getty Images
Kimora Lee Simmons of 'Kimora: Life in the Fab Lane' Shares Adorable TikTok Video of Her 4 Kids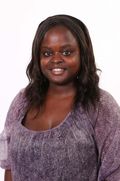 Kimora Lee Simmons shared a video of her children spending quality time together after she posted her model daughter, Aoki Lee Simmons, dancing on Tik Tok with her sons.
Tik Tok Videos have been one of the most popular forms of entertainment for families, who have been spending quality time together amid the COVID-19 outbreak. While sharing a video of the fun going on in her household, Kimora Lee Simmons revealed:
"These kids are going crazy with the Tik Toks. At least this one I can appreciate... MOP KIDS!!"
Fans complimented the fashion mogul on how adorable her children looked in the video. However, her youngest son, Wolfe Lee Leissner, got a lot of attention over his shy dance moves.
It was hard to miss him perched right in front of the camera while his siblings danced. "Wolfe looks like he's wondering when the fun is going to kick in," one fan joked. Another fan praised Kenzo for his dance moves.

A fan commented on Kimora Lee Simmons video of her children, Aoki Lee Simmons. Kenzo Lee Hounsou, Wolfe Lee Leissner and Gary dancing in a video for Tik Tok | Source: Instagram.com/kimoraleesimmons
Kimora's happy family has suffered a few cracks in recent months, due to parenting issues that she has faced with Kenzo's father, Djimon Hounsou.
The former couple dated for five years and split in 2012. In the years following their break-up, Kenzo has reportedly become estranged from Djimon.
In July 2019, he shared a rare selfie with Kenzo. In the caption, he wrote that he was thinking about his son.
According to TMZ, the couple is embroiled in a he said she said public battle over Kenzo. Djimon claims Kimora is not letting him see his son, including on Father's Day.
Sources close to Kimora disputed his claims and said he had complete access to see Kenzo but did not take the opportunity to make plans on Father's Day.
The source revealed that she has encouraged an open-door policy to allow regular visitation and extended invitations to family events. Still, he chose to be absent and not take up any of her offers.
Kimora recently added to her family when she welcomed another son named Gary. In January 2020, the former model announced that she and her husband Tim Leissner had adopted a ten-year-old.
It is reported, when Kimora shared the news, she said that she was a proud mother of five children. However, her family has remained tight-lipped on the details of Garys' adoption.
Please fill in your e-mail so we can share with you our top stories!