Women With Will: Jennifer Cordts on Living with Metastatic Inflammatory Breast Cancer for 5 Years
In most cases, women start worrying about their breast health if they notice a lump. However, as Jennifer Lett Cordts learned first-hand, a tumor is not the only sign that gives away breast cancer.
The National Breast Cancer Foundation encourages adult women of all ages to perform breast self-exams once a month. By doing so, they not only become familiar with the physiology of their breast but also could find bumps that could lead to early detection.
When it comes to Inflammatory Breast Cancer, though, things are different. According to the National Cancer Institute, IBC is very difficult to diagnose because no lump can be felt. For this reason, doctors tend to believe that the patient has mastitis.
That was precisely what happened to Jennifer, a member of Ginny Mason's Inflammatory Breast Cancer Research Foundation who has been living with IBC ever since she was diagnosed in 2016.
In our efforts to raise breast cancer awareness as part of AmoMama's #WomenWithWill project, we exclusively interviewed Jennifer to learn more about her experience.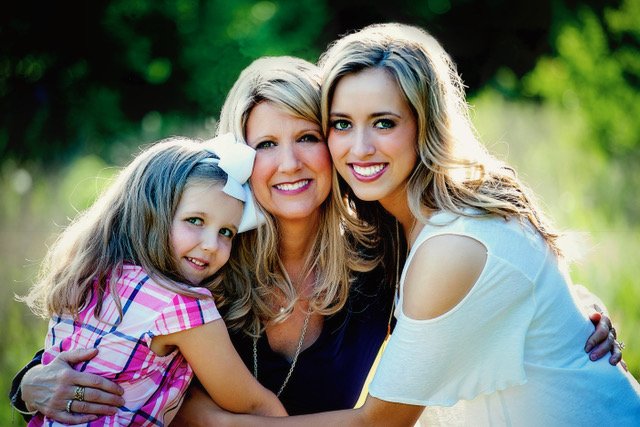 "I am a 49-year-old wife and mother of two girls. Tatiana is 21 and Daisy Mae is 10 years old, and they are my world. Prior to my cancer diagnosis, I was a healthy, happy stay-at-home mom who loved spending time with her children, especially as a volunteer at my younger daughter's school.
Additionally, we were a traveling family. My husband works for Southwest Airlines, so we loved to travel to our favorite spots in my home town of Washington State, among many other places. Prior to moving to Texas, I was a director at a non-profit organization for 13 years.
I felt like I was on top of my game in terms of a great family life, successful career, and two wonderful girls."
"The reason I visited my doctor was that, months prior to my diagnosis, I noticed redness on my left breast. I brought it to my Ob-Gyn's attention. Assuring me he was not concerned, he said that if the redness did not go away in three months, I should come back in.
Three months later, I was in his office with redness and pain. I had a mammogram, and the results were normal. In fact, he sent me a letter with a 'clean bill of health.' I was so relieved!
Months later, the redness increased; my breast became hard and painful. The pain spread to my back and down my left arm. I revisited my Ob-Gyn, who sent me to my general practitioner, who sent me to physical therapy for six weeks to address the back pain. The pain increased."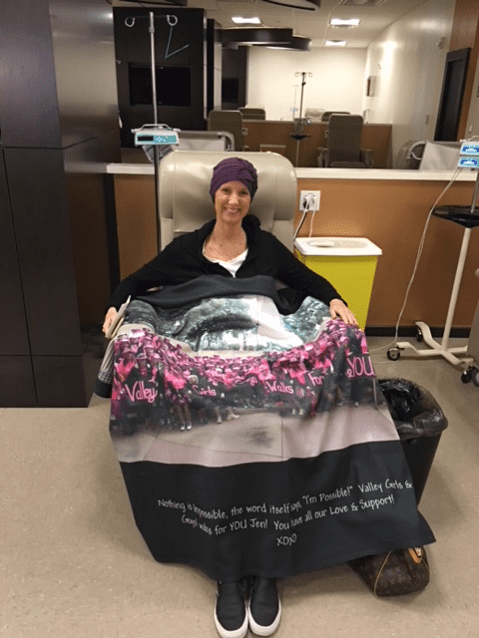 "I visited a breast specialist who diagnosed 'mastitis' and prescribed antibiotics for another ten days. Ten days went by, and the antibiotics did nothing. I went back to the breast specialist who sent me to the top breast surgeon in Dallas… I remember the minute I was diagnosed.
I was lying on an exam table, and I was immediately surrounded by a bunch of strangers. It was late in the day, and I had been at the office for many hours. They brought in the head of radiology to tell me the bad news. They asked:
'Do you have anyone here with you?'
Given that it was not a question I had ever been asked before, I knew that the following words were going to be frightening. Soon after, my sweet husband walked in, looking like a deer in the headlights."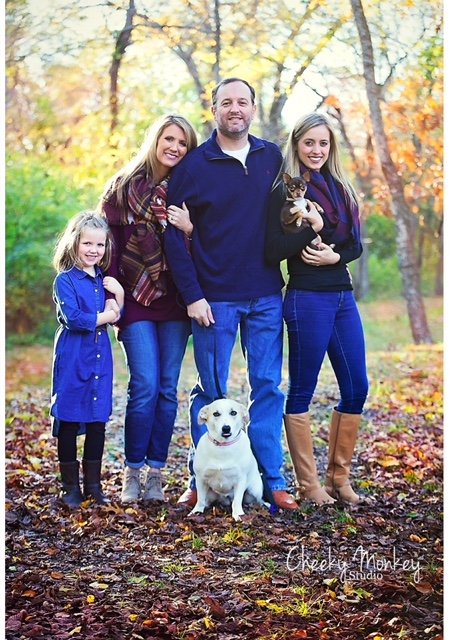 "After 11 months of searching for answers through physical examination, mammogram, sonogram, ultrasound, and a biopsy, I was diagnosed with Inflammatory Breast Cancer. I immediately started to cry as the radiologist said it. That doctor confirmed what no other doctor or mammogram could.
I had previously googled my symptoms and feared IBC from the day I noticed the pinkness on my left breast. IBC is not generally tumor-based cancer like most breast cancer. Because of this, it is very challenging to diagnose.
Also, I was told that my diagnosis is a 'fluke' because we have no history of breast cancer in our family. I went through genetic testing, as well, and there was no sign of it there.
More scans resulted in stage IV IBC in my breast with metastasis to my lymph nodes, spine, and liver. Inoperable. Incurable."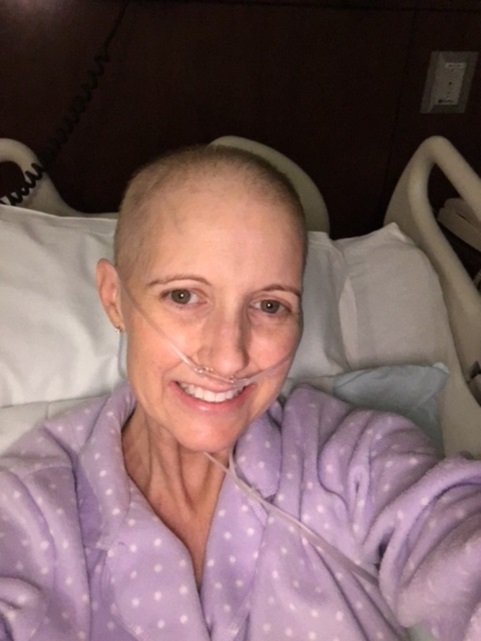 "Shortly after being diagnosed, I recall walking into the dressing room alone. I phoned my sister as I stood there, naked, and told her. I hung up, got dressed, and walked out to meet my husband.
The lights were dim; all of the employees had gone home. We were the only ones in the waiting room along with the radiologist. I fainted… that was the beginning of my journey.
The single, most difficult thing to experience, though, was telling my children. It still remains the hardest part of my fight. I do not fear to die, but I fear to say goodbye.
After being diagnosed, I immediately reached out to the Inflammatory Breast Cancer Research Foundation. I not only had researched their work but also, I had met a wonderful IBC survivor and their director, Ginny Mason, at a conference."
"She was warm and knowledgeable, and her own story of survival inspired me not only to fight but to educate. I have since begun my own IBC support group at Baylor Hospital in Dallas, TX.
As per my treatment, it is called 'neoadjuvant therapy,' which essentially means that I had chemotherapy BEFORE surgery and radiation. After chemotherapy was finished, I went on to have a non-skin-sparing mastectomy. Following that, I had radiation and an oophorectomy.
My type of cancer is hormone receptive, so shutting down my hormones was key. A scare after a year or so led me to have a right mastectomy, as well. I am on my fifth year right now, and I take oral chemotherapy and go in for chemo infusions each week to keep cancer at bay."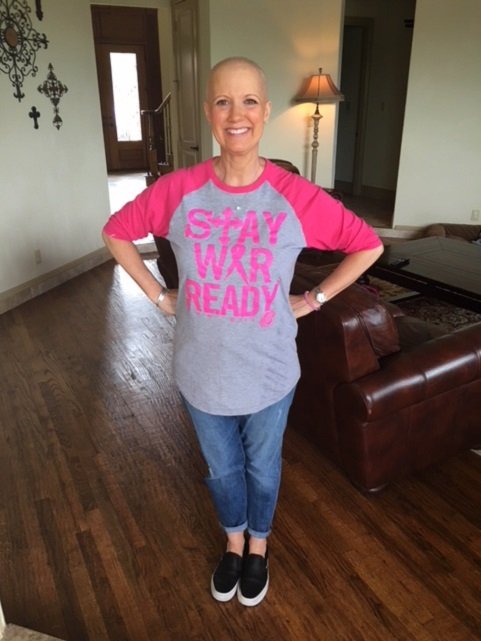 "Throughout my journey, my main sources of support have been my husband and my older sister, Suzanne. The two of them have been by my side every single step of this journey.
Additionally, the rest of my family and friends have stepped up in ways that I could never imagine. I could not have come this far alone. Also, I think that my positive attitude and faith allowed me to learn to live with the disease.
However, I consider that my life before cancer has died. I have mourned the death of that life and who I thought I was going to be and welcomed a new and improved version of myself. I was asked this question very early on by one of my doctors:
'Jennifer, are you going to die from this cancer or are you going to live with it?'"
"That day, that moment, I decided I was going to live. Today, I live less burdened and happier. I understand that my days are limited so I know to live my best life now. That's exactly what I am doing.
Now, I can share two recommendations. First, let the love in - LOVE is greater than cancer. Allow people to help you, support you, and love you.
And second, get your head right. The hardest part of a cancer journey is fear. Once you conquer that, everything will be easier. Find your faith, your hope, your resilience, and your smile again. LIVE!"
Nowadays, Jennifer and her eldest daughter, Tatiana, are breast cancer advocates. In fact, back in 2017, Jennifer opened up about her experience to Dallas local news site WFAA.
Shortly after that, a local nurse read her story, and, since she had similar symptoms, she visited her doctor. It turns out that she was diagnosed with IBC, all thanks to Jennifer's decision to share her experience.
Tatiana, on the other hand, participated in the TED talk held at Abilene Christian University, wherein she addressed her mom's experience. At the moment, it has over 40,000 views.
This interview is part of AmoMama's #WomenWithWill. It was created to raise breast cancer awareness and give women a platform to share their experiences. If you are a breast cancer survivor or are currently being treated and want to tell us your story, please contact us through our email or other social networks. 
ⓘ The information in this article is not intended or implied to be a substitute for professional medical advice, diagnosis or treatment. All content, including text, and images contained on, or available through this NEWS.AMOMAMA.COM is for general information purposes only. NEWS.AMOMAMA.COM does not take responsibility for any action taken as a result of reading this article. Before undertaking any course of treatment please consult with your healthcare provider.