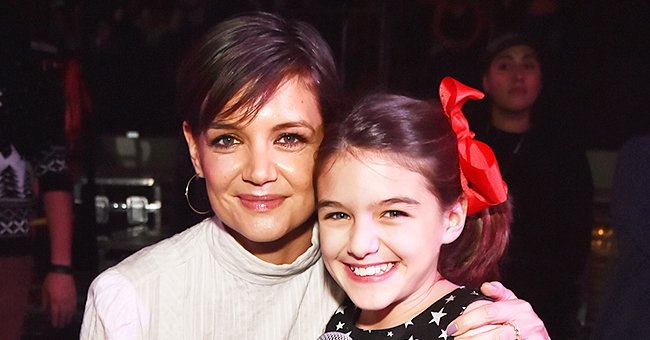 Getty Images
US Weekly: Katie Holmes & Daughter Suri Cruise Are a Real Team
Hollywood star Katie Holmes has an excellent relationship with her teenage daughter, Suri. Here's a peek on how the two get on!
Star actress Katie Holmes is one of Hollywood's top acts who can boast of a well-decorated career in the movie industry.
Holmes, however, has another exciting side to her life as a mom. Being a mom to a teenage girl saw the "Jack and Jill" actress playing "bestie!"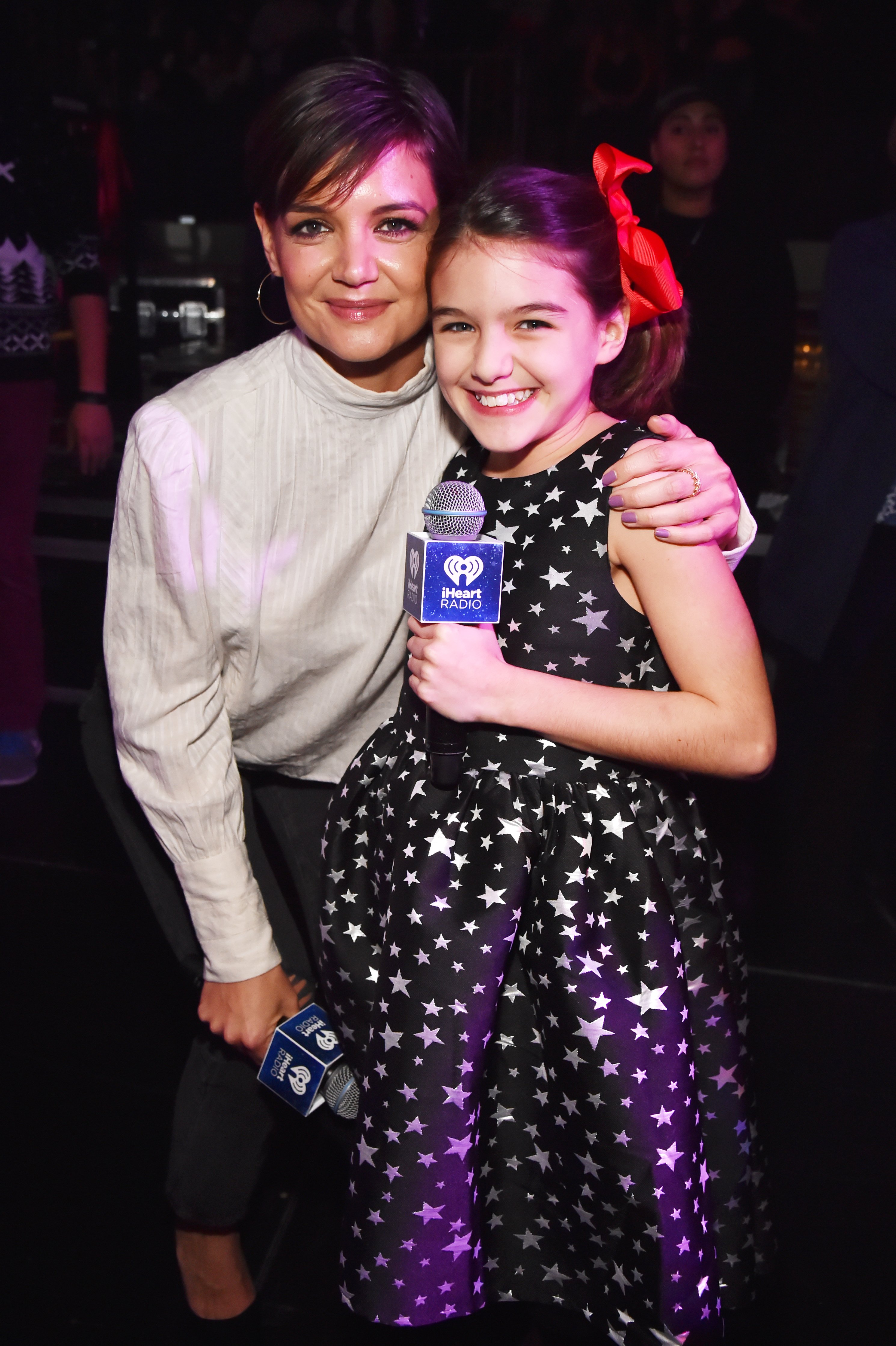 Katie Holmes and Suri Cruise attend the Z100's Jingle Ball 2017 on December 8, 2017, in New York City. | Source: Getty Images.
Us Weekly gave a sneak peek into what life's like for the award-winning actress and her teenage daughter, Suri, who recently turned 14. Holmes and Suri are reportedly "a real team." The insider went on:
"You'd struggle to find a mom-daughter duo who are more in sync with each other… their connection is a beautiful thing to witness."
A second source revealed that Suri is "a great kid, who is well-mannered and extremely polite." Because of these traits, the teenager is able to connect with her celebrity mom and is also protective of the actress.
Katie made it known that her goal was to train her daughter to have a personality.
After Katie Holmes separated from Tom Cruise in 2012, she became more inclined to care for her young daughter. And although Suri doesn't have a significant relationship with her dad, she and her mom make a great team!
Katie also tends to shield her daughter away from the public eye. She showed this in her recent post while celebrating the teenage girl. The actress posted a photo of Suri's rare on Instagram while cheering in her caption.
Star actor Tom Cruise mostly kept away from his daughter because she did not share his faith in Scientology, but with her mom, Suri built a beautiful relationship.
According to a Us Weekly source, the young girl grew up with her mom's family and stayed tightly knit to them. The source also revealed that Holmes did an excellent job of bringing up Suri, who is far from being spoilt.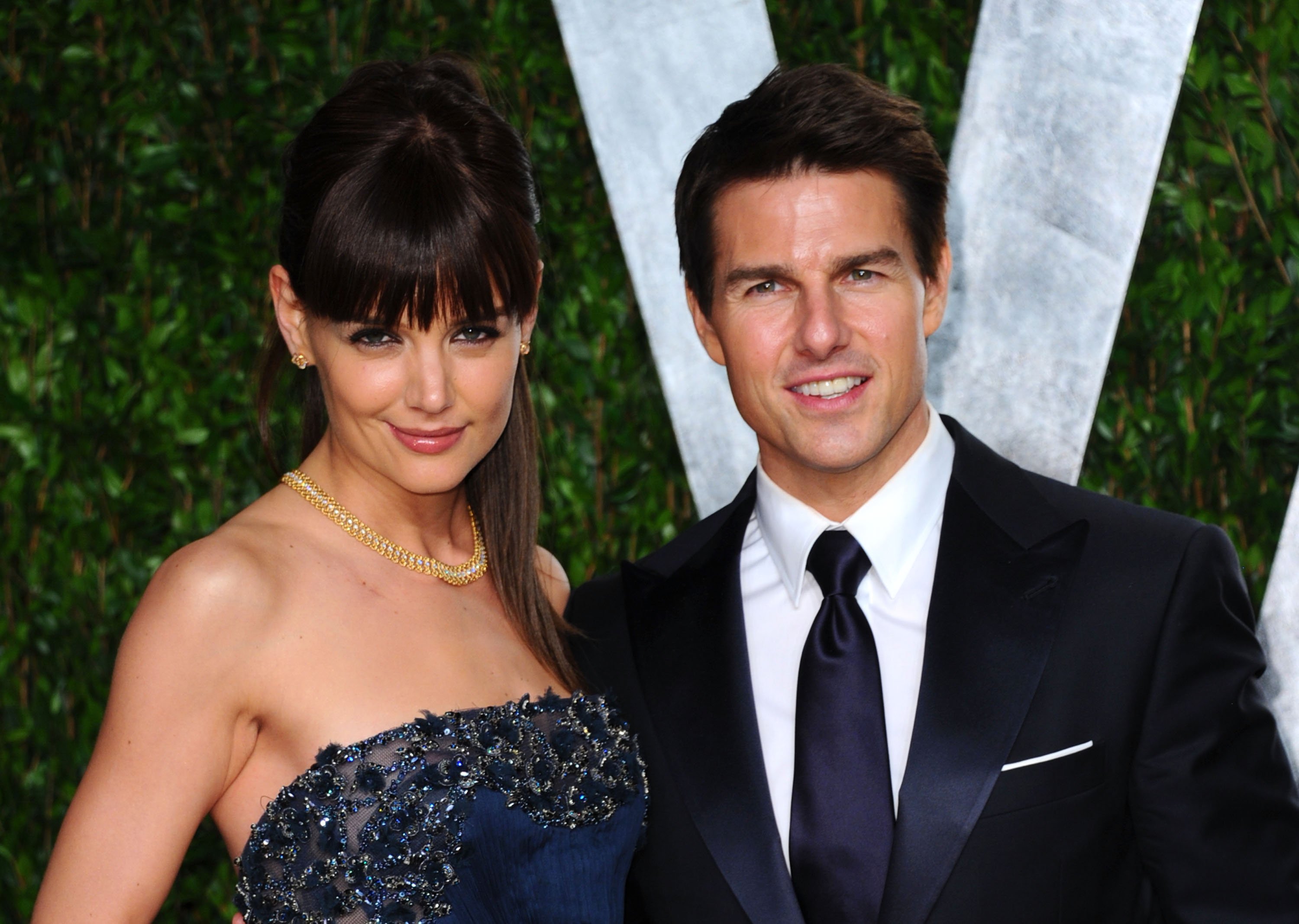 Katie Holmes and Tom Cruise arrives at the 2012 Vanity Fair Oscar Party on February 26, 2012, in West Hollywood, California. | Source: Getty Images.
Once speaking on her parenting style, the "Pieces of April" star made it known that her goal was to train her daughter to have a personality. Katie said: "to make sure she is 100 percent herself and strong, confident, and able."
For Holmes, Suri's upbringing is of utmost priority, even at the expense of her career. The "Giver" actress added that she loved her job, but watching her child succeed was more important.
Please fill in your e-mail so we can share with you our top stories!