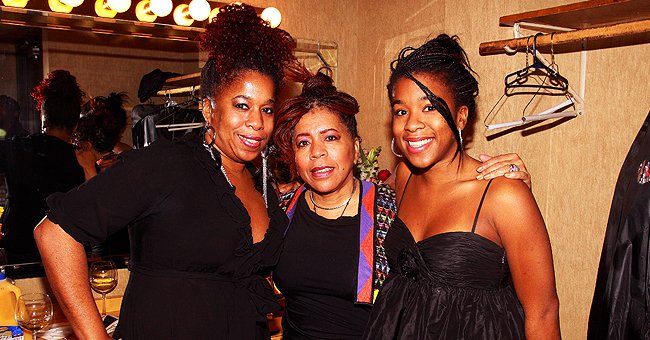 Getty Images
Valerie Simpson of 'Ashford & Simpson' Looks Great at 73 & Has 2 Lookalike Daughters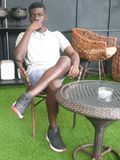 American singer Valerie Simpson is famous for her and her late husband, Nickolas Ashford's musical group, "Ashford & Simpson," and the couple shares two daughters who look exactly like their mother.
Valerie Simpson and her husband, Nickolas Ashford, are famed for the songwriting and production team that they formed, known as "Ashford & Simpson." The couple also shares two daughters, Asia Ashford and Nicole Ashford.
The Ashford girls share a striking resemblance, so much so that people would find it hard to differentiate between mother and daughter whenever she was with them.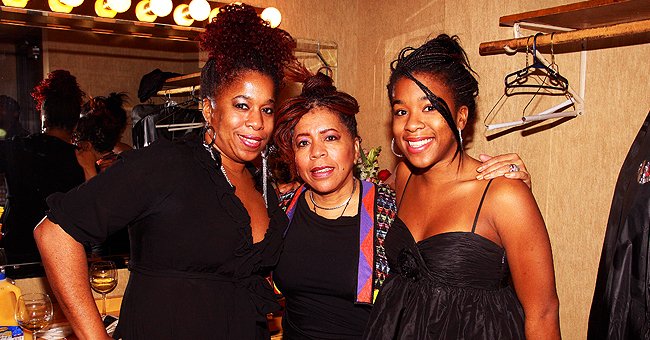 Singer Valerie Simpson with her daughters, Nicole and Asia at the Star Plaza Theatre in Merrillville, Indiana on DECEMBER 10, 2011 | Photo: Getty Images
A look into some of her daughters' Instagram posts shows the striking resemblance between them. Nicole shared a picture of herself and her mother getting ready for the Clive Davis party in January.
In that particular post, the mother and daughter looked like twins. Asia also posted an adorable picture of herself, her mother and her sister in September, and captioned it thus:
"Don't we look cute! #AshfordLadies."
Nicole also celebrated the 73rd birthday of her mom last August by sharing a lovely picture of her mother, her sister, and herself on her Instagram page.
Valerie wore a beautiful pink mini gown in the photo. In the caption to the post, Nicole described her mother as the best, a beautiful, strong, and sexy woman. She also said that her mother was the life of the party, adding that they partied hard.
Recalling their first meeting, Valerie said that Nickolas came to her church in Harlem and saw her singing.
Nicole also said that she was proud to have Valerie with her and wished her a happy birthday before ending her post with the words, "It only gets better."
Valerie lost her husband, musical partner, soulmate, and father of her two lovely daughters, Nickolas Ashford, on August 22, 2011, at 70 years. He had throat cancer and was receiving treatment before his death.
However, the cause of his death wasn't immediately revealed when Liz Rosenberg, a music publicist, announced it. "Ashford & Simpson" was one of the leading songwriting and production teams that Motown had.
Together the couple wrote some of the biggest hits to have come out of Motown, including "Ain't No Mountain High Enough" and "Ain't Nothing Like the Real Thing." Later on, they became a recording and touring duo.
In an interview with "Songwriteruniverse.com," Valerie Simpson talked about life with her late husband and working together with him in making some of their biggest hits.
Recalling their first meeting, Valerie said that Nickolas came to her church in Harlem and saw her singing in a group. They met after the church service, and she discovered that he was a gospel songwriter.
She explained that their meeting was natural and that they soon took to each other and began writing songs together. Looking at what happened years later, one can say that the couple was destined for one another.
Please fill in your e-mail so we can share with you our top stories!