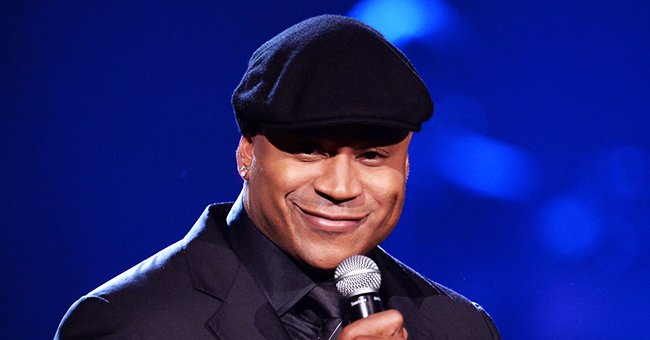 Getty Images
LL Cool J's Wife Simone Smith Ditches Makeup and Nail Acrylics in a Beautiful Photo

LL Cool J's wife of 24 years Simone Johnson showed off her flawless skin and beauty as she stunned in a makeup-free picture of herself working out.
LL Cool J's wife of 24 years Simone Johnson showed how flawless she looked when she shared a picture of herself without makeup, lash extensions and the likes.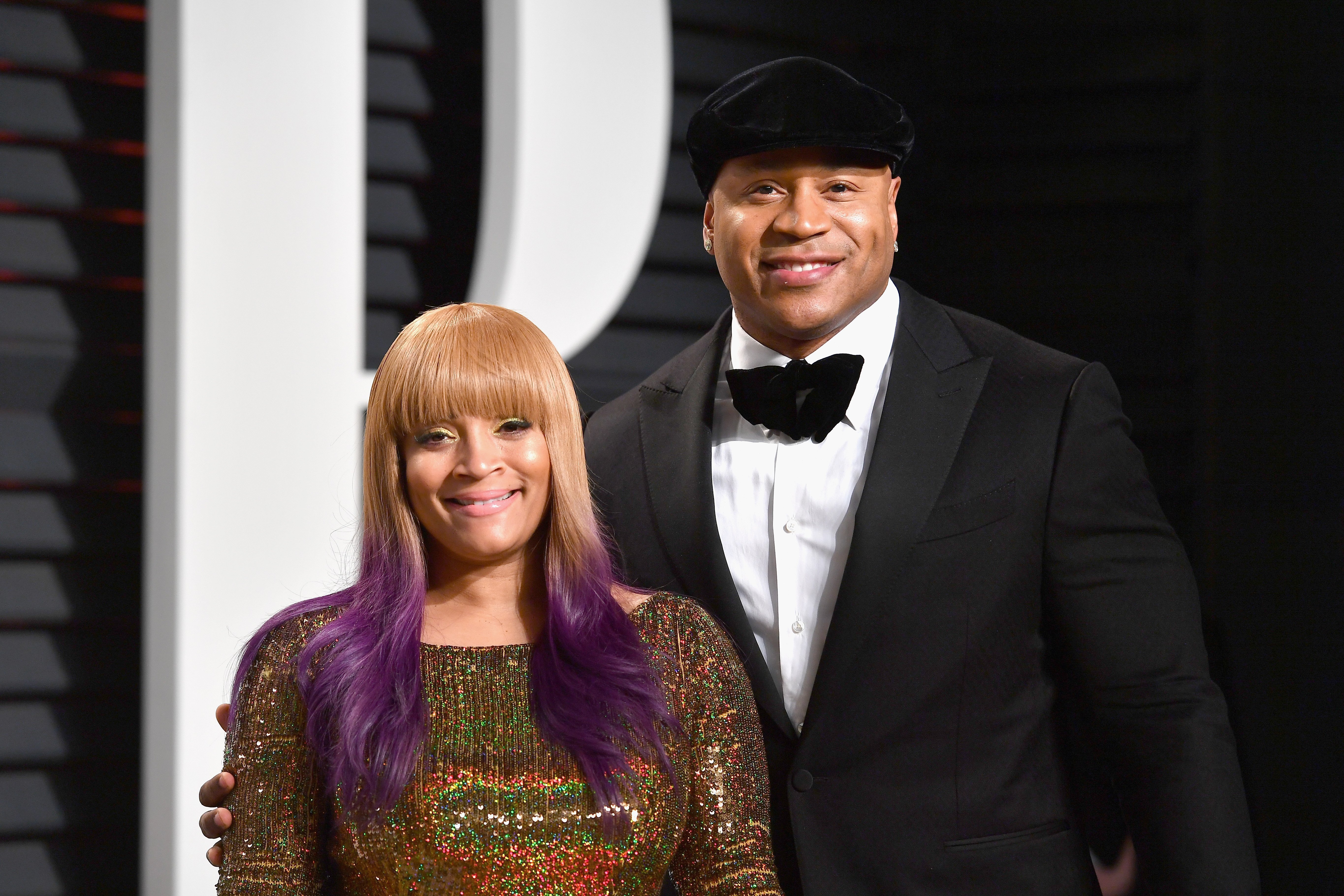 Simone Smith and LL Cool J at the Vanity Fair Oscar Party on Feb. 26, 2017. | Photo: Getty Images
In the picture, the beautiful Simone could be seen smiling at the camera as she straddled a cycling instrument in what looked to be a gym.
She looked great dressed in her workout clothes, which consisted of a bandana, white short-sleeved shirt, and multi-colored striped leggings. She finished off the look with her all-black sneakers. Captioning the post, she said:
"No lash extensions, no nail acrylics, no makeup...this time has made me realize that it's really all about the simple things."
Simone concluded the post by saying that a smile was the best makeup a woman could ever wear and urged her female fans to keep smiling irrespective of the situation.
True to her words, in the image she shared, she had a huge grin that showed off her slightly dimpled chin while putting her flawless skin on display.
Simone has made a healthy comeback.
Her followers could not help but agree with her about how a lady is beautiful without makeup. Some even expressed that the more a lady was comfortable in her skin, the less she would use makeup.
While others gushed about her beauty, some could not help but note that Simone and LL Cool J were beginning to look alike after being married for so long. Remembering the good old days, a friend of Simone said:
"You didn't wear any of that in junior high school or high school and was still the flyest chic hands down!!!"
Simone embodies strength and resilience. After her battle with a rare form of bone cancer called chondrosarcoma, She made a healthy comeback and has been cancer-free for over a decade.
Each time she opens up about that down period of her life, she always attributes her being able to beat the disease to the help of God, family members, and friends.
While she and LL Cool J have been married for almost 25 years and share four children, the couple, just like any other, has had their fair share of fights, but through compromise and picking the right battles, they have worked things out.
In all, Simone is a definition of beauty, strength, and resilience who does not need makeup or other accessories to make her truly beautiful.
Please fill in your e-mail so we can share with you our top stories!