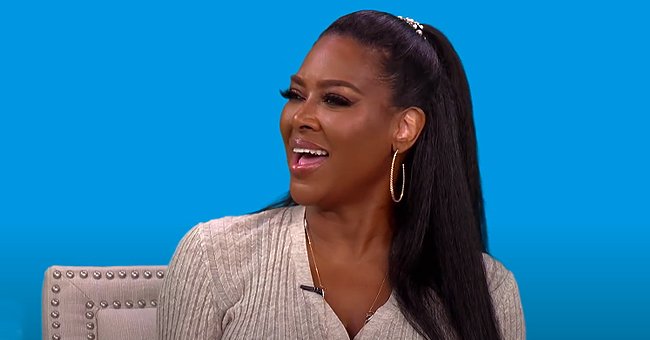 YouTube/Entertainment Tonight
Kenya Moore's Baby Daughter Brooklyn Counts to 5 with Mom and Fans Call Her Smart
Kenya Moore shared a video on her Instagram page that showed her and her baby daughter Brooklyn counting to five, prompting the reality television star's fans to tag the little tot a smart girl.
Kenya Moore's daughter Brooklyn Daly is fast becoming an Instagram superstar. She already boasts of over 195,000 followers on her page on the social media network, which is run by her mother.
A recent video post on the page showed the cute baby and her mother counting numbers, with Kenya leading the way and her daughter, who is just one year old, following suit.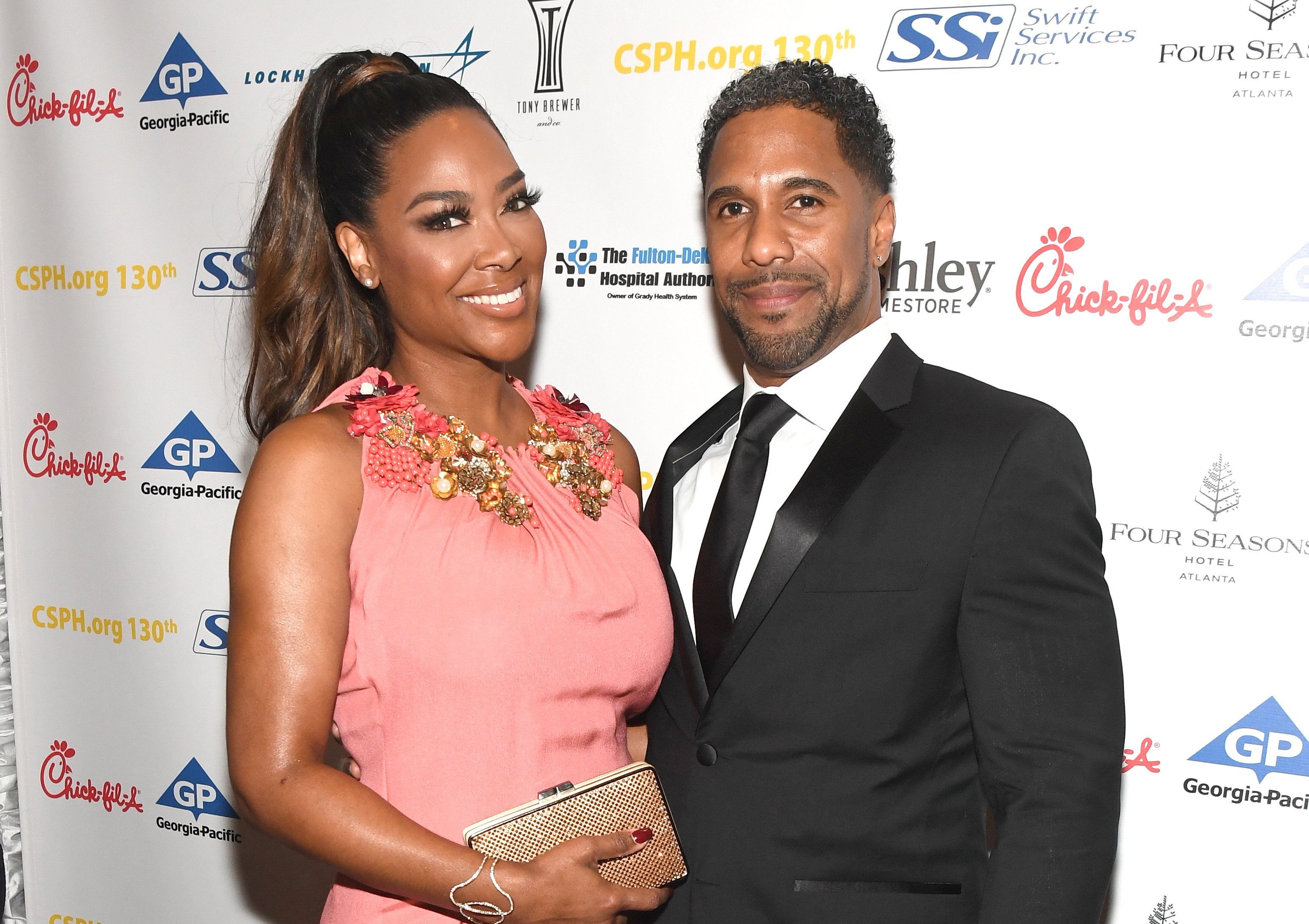 Kenya Moore & Marc Daly at Carrie Steele-Pitts Home 130th Anniversary Gala on Mar. 24, 2018 in Atlanta, Georgia | Photo: Getty Images
Kenya counted the number 1, and Brooklyn replied with the number 2. When her mother said 3, the little tot, who is also known as the "Miracle Baby," replied, "4," smiling happily as she did so.
Kenya continued to count, but Brooklyn felt that it was time to play and reached out to her mother, who kept counting to 7. In the caption to the post, Kenya portrayed her daughter's feelings, writing:
"I counted to 8, but when my mommy turned on the camera, I only did it to 5. My mommy and daddy are so proud of me!! 17 months."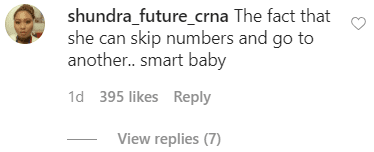 A fan commenting on Kenya moore's Instagram video of her baby. | photo: Instagram/thebrooklyndaly
Many fans of the baby and her mother took to the comment section of the post to share their thoughts about the video.
A fan said that Brooklyn was a smart and beautiful baby, while a third person wrote that the 1-year-old was smart and pretty just like her mom. A fourth person wrote, "Awww she's already a smart little cookie!!! Love it!"
Things aren't so good with Kenya and Marc Daly at the moment.
Kenya Moore is a proud mom and regularly posts videos and pictures of her miracle baby on her Instagram page. Back in January, the "Real Housewives of Atlanta" star shared a video of Baby Brooklyn walking and dancing.
The proud mom was delighted to see her daughter taking her first steps and cheered her on as she did so. As usual, Brooklyn smiled happily in the video, which Kenya captioned:
"My baby is walking! @thebrooklyndaly #dancemonkey #14months #miraclebaby."
Kenya Moore shares her miracle baby with her husband of two years, Marc Daly. Fans get to watch the happenings in her life on "RHOA," where she stars along with Porsha Williams and Nene Leakes and other stars.
In past seasons of the show, Kenya is reputed to have brought up cheating rumors involving the significant others of her co-stars but was on the receiving end of her antics when Nene Leakes alleged that Kenya's husband, Marc Daly, was cheating.
In a recent episode of the show Nene took Porsha Williams and another castmate, Tanya Sam to a corner and told them about a recurring gossip, that Marc Daly had cheated on Kenya more than once, during their marriage.
Things aren't so good with Kenya and Marc Daly at the moment, with the couple announcing, in separate statements, that they were separating after two years of marriage, and also asking for privacy during the period.
Please fill in your e-mail so we can share with you our top stories!