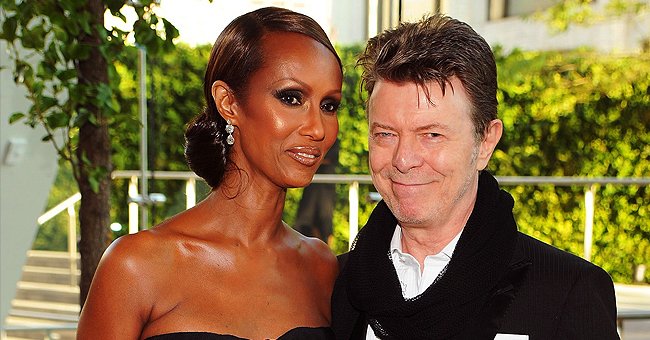 Getty Images
David Bowie's Widow Iman Is 64 Now & Looks Ageless in New Selfies

David Bowie's wife Iman has recently been active on social media, posting several selfies that look like she barely aged over the past six decades.
Supermodel Iman looked flawless and ageless in the recent photos she posted on Instagram in the past week.
BEAUTY IN EVERY ANGLE
David Bowie's widow recently took to Instagram to post selfies, while promoting both her makeup brand and fashion line.
The 64-year-old, who looked like she stopped aging at 30, gave a half-smile at the camera while endorsing products such as an eyebrow pencil, bronzing powder, and lip gloss.
In another post where she claimed to look "cool, calm, and collected" at home, Iman wore a boho top to promote Iman Global Chic.
Iman admitted that she has no plans of marrying again despite feeling lonely without her husband.
IMAN'S MARRIAGE TO BOWIE
Iman was married to David Bowie for 24 years before his death in 2016, due to liver cancer. Together, they have a daughter named Alexandria Zahra Jones.
When asked about the success of their marriage, Iman credited the perfect timing they had when they tied the knot. At that time, they were both mature and ready to settle down; hence the relationship worked well.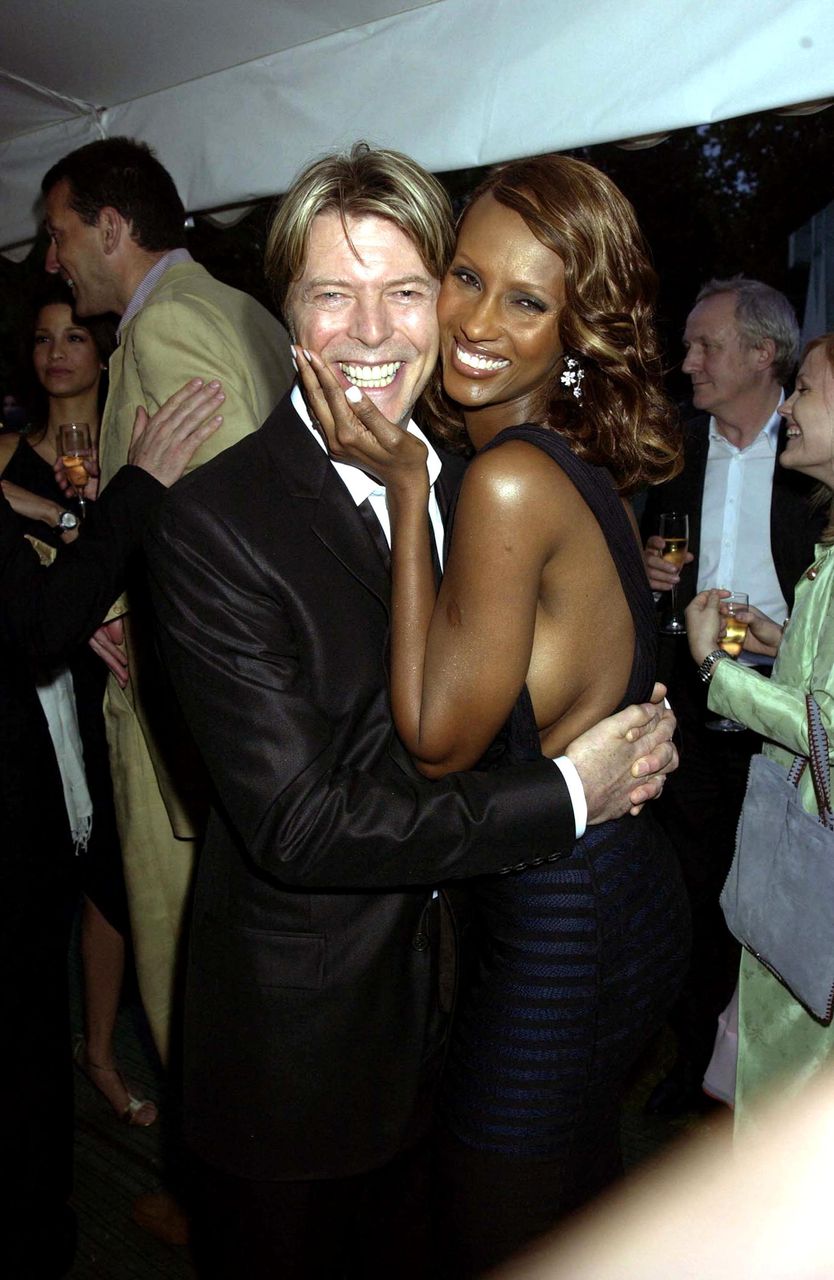 David Bowie and Iman at the Serpentine Gallery Summer Party In London. | Source: Getty Images
For the model-turned-entrepreneur, getting married at the right time sets priorities straight instead of having to choose between family and career.
Although both were successful in their own career, Bowie and Iman treated each other as ordinary people and separated their identities from their persona.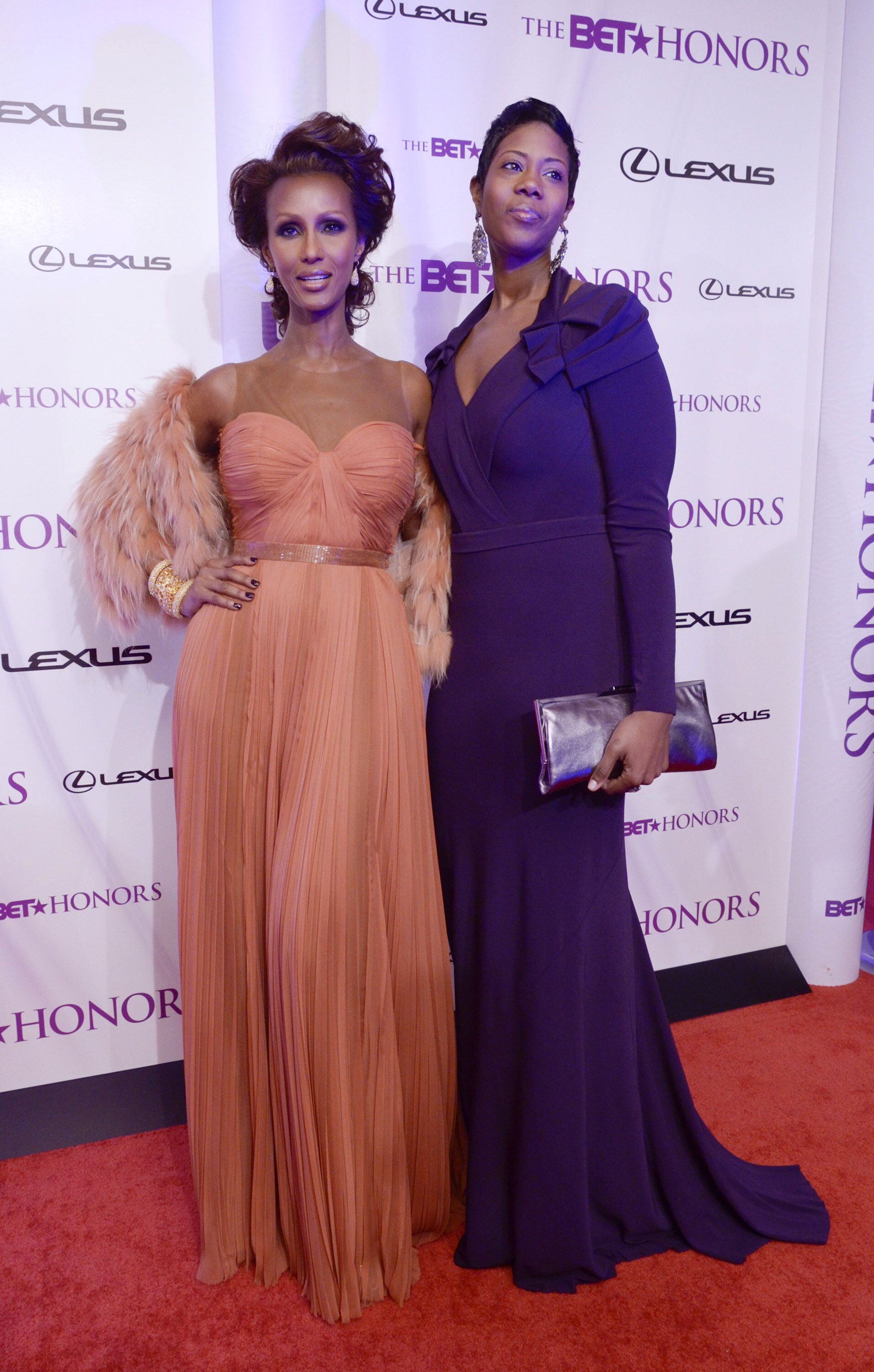 Iman and Zulekha Haywood pose for photographers on the red carpet during the 4th annual BET Honors at the Warner Theatre on January 15, 2011 in Washington, DC. | Source: Getty Images
The two remained happily married and in love until his last days on earth. However, even without her husband being physically with her, Iman knows he is watching over.
LIFE AS A WIDOW
The singer's widow still wears a gold necklace with her husband's name written on it to keep his memory alive.
Iman admitted that she has no plans of marrying again despite feeling lonely without her husband. However, she is not closing doors for love but also does not prioritize it. She shared:
"Sometimes, I don't want people to know how sad I am. People say to me, 'Oh, you're so strong.' I'm not strong. I am just trying to keep it together."
Iman focuses on her daughter and businesses to keep busy. She also maintains an active lifestyle, as documented in her social media accounts.
Please fill in your e-mail so we can share with you our top stories!