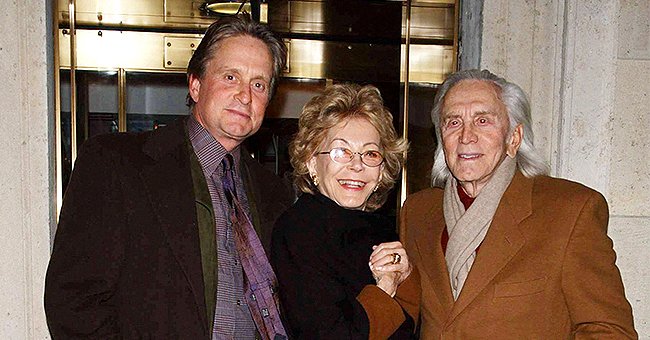 Getty Images
Kirk Douglas' Widow Anne Buydens Celebrates 101st Birthday
Anne Buydens, the widow of the late legendary Hollywood star Kirk Douglas, got so much love from her family and well-wishers as she turned 101.
It appeared to be an epic celebration for the Douglas's, and even with the ongoing global health crisis, members of the family went all out to honor the celebrant.
Cameron Douglas, Kirk's grandson, was one of the first to share snaps of Anne on his Instagram stories. Sources showed that the centenarian spent part of her day outdoor with the help of her relatives.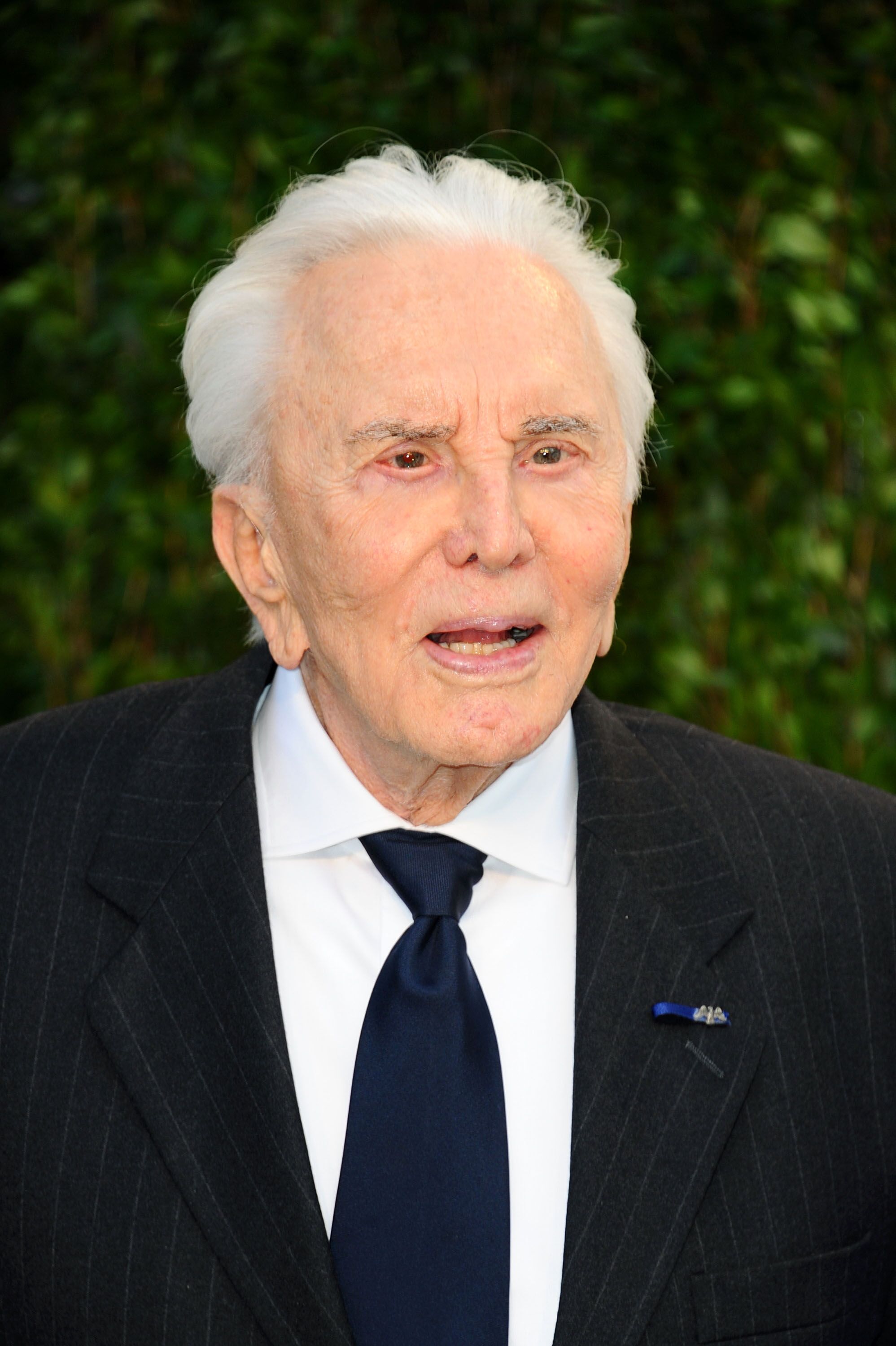 Kick Douglas arrives at the 2012 Vanity Fair Oscar Party. Feb 26, 2012. | Photo : Getty Images
Despite being in the partying spirit, with balloons in the air, and a birthday tag across her body, Anne was conscious of protecting herself against the coronavirus, so it was no surprise that she wore a facemask to complement the look.
In one of Cameron's tribute posts to mark the big day, Kirk Douglas could be seen smiling with his wife in a throwback image. Under it, were affectionate words that expressed nothing but genuine love. It read:
"Happy birthday Oma. Here's to 101 years of Love, Light, and Guidance! We Love you!"
Actress, Catherine Zeta-Jones, who's married to Anne's stepson, Michael Douglas, serenaded her stepmother-in-law with lots of appreciation and kind words. Catherine referred to the celebrant as "Our Queen," after posting a photo of Anne and herself in wide-eyed grins.
This is the first time in over six decades that Anne will be celebrating without her husband. The pair were married for an impressive amount of years, and they shared two sons, Eric and Peter.
Sadly, the Douglas' patriarch lost one of his sons in 2004 and encountered some drug problems with his second son.
Kirk, who died earlier in the year at age 103, had two kids, Joel and Michael, from a previous marriage. However, the love between him and his wife made it possible for the couple to have a blended family.
The pair was indeed an item, and the Oscar award-winning star once detailed the secret to their long-lasting union. According to him:
"We solve our disagreements with a kiss."
Even with fame, the "Spartacus" star tried to keep his family affairs under wraps. He informed a news outlet about his childhood struggles of craving the attention of his father, which he never got. This made the icon resolve to be the best dad for his children.
Sadly, the Douglas's patriarch lost one of his sons in 2004 and encountered some drug problems with his second son, Michael, and grandson, Cameron. The incident shook the family but didn't disrupt the unity and love.
Kirk was honored after his death earlier this year, and without his presence, his kids still uphold his legacy and respect the love he shared with his wife.
Please fill in your e-mail so we can share with you our top stories!