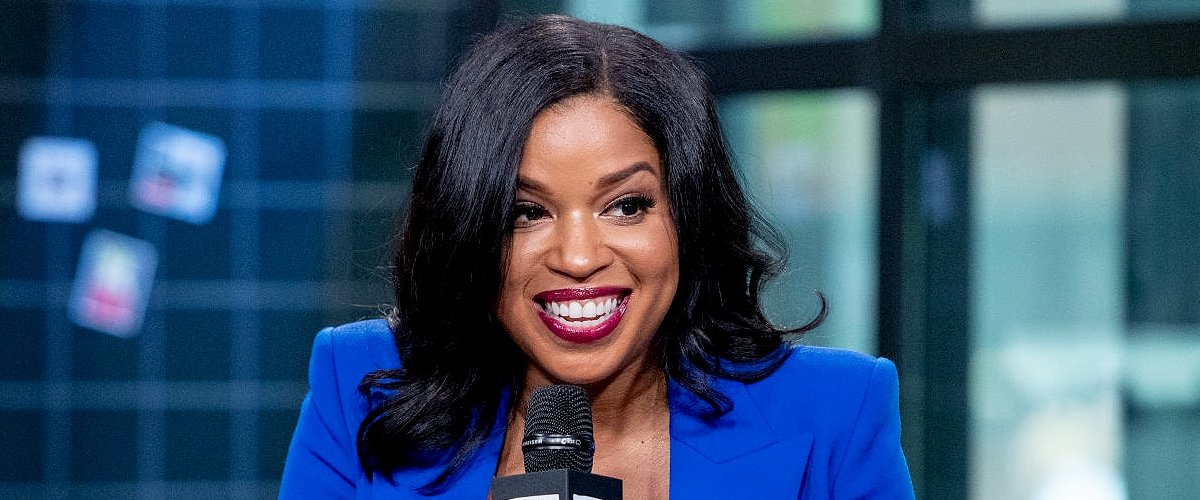 GettyImages
Mashonda's Blended Family with Ex-husband Swizz Beatz and Alicia Keys
Alicia Keys' family is a blended one, and she couldn't be prouder of them. The singer shares two kids with husband Swizz Beatz, and she's the stepmother of his kids from previous relationships.
Mashonda Tifrere has come a long way in the past decade. She went from having a very public divorce from Swizz Beatz and accusing Alicia Keys of being a homewrecker, to having an exemplary co-parenting relationship with them.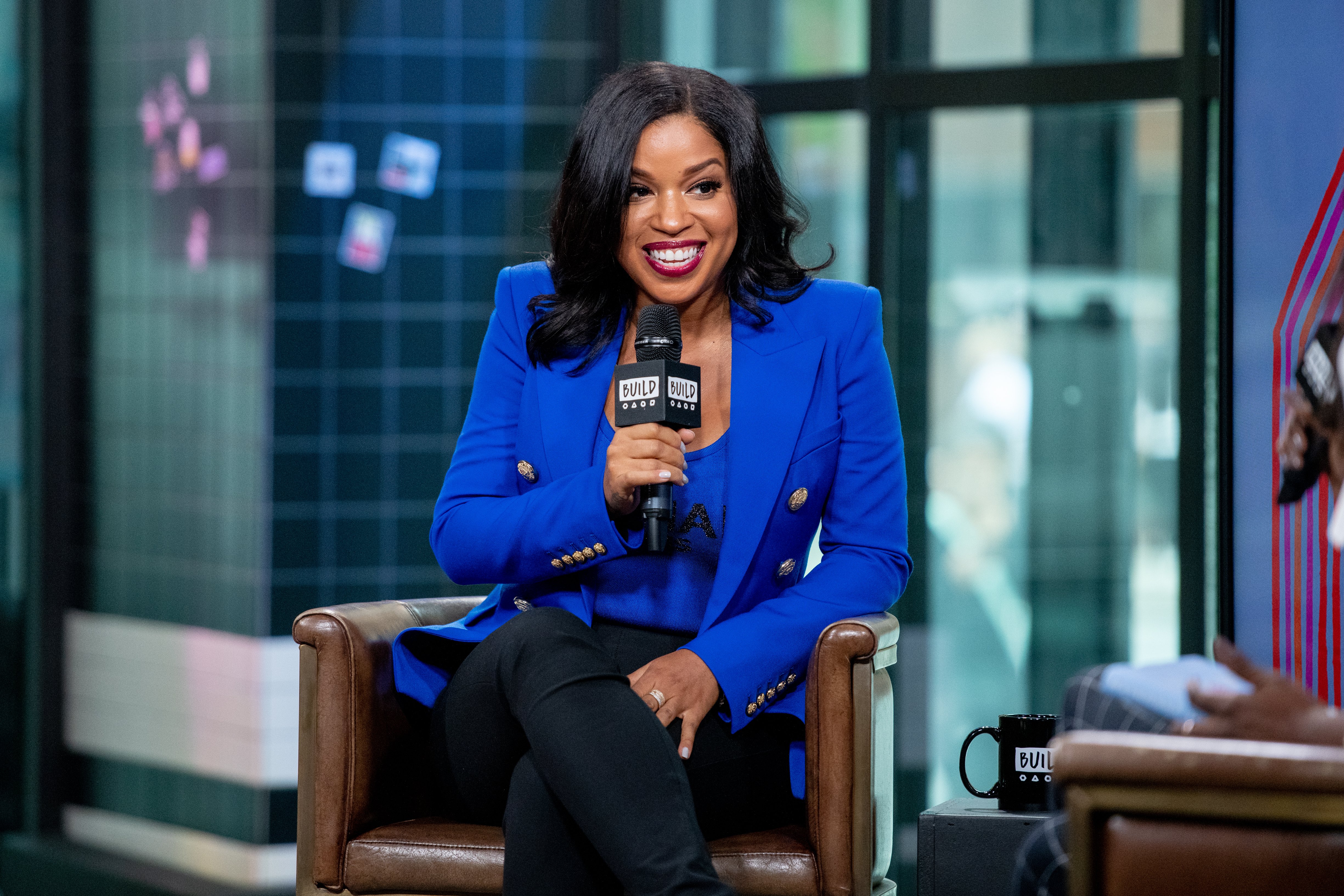 Mashonda Tifrere discusses her book "Blend" with the Build Series at Build Studio on October 2, 2018 in New York City | Photo: GettyImages
The 48-year-old Boston singer couldn't be in a better place with her ex and his new wife, and she decided to share their story with the world in her book "Blend: The Secret to Co-Parenting and Creating a Balanced Family."
A ROCKY START
Mashonda and Swizz Beatz started dating in 1998, and their relationship was marred by infidelity from the start.
It was Alicia's idea for Kasseem to start calling her "Umi," which means mother in Arabic.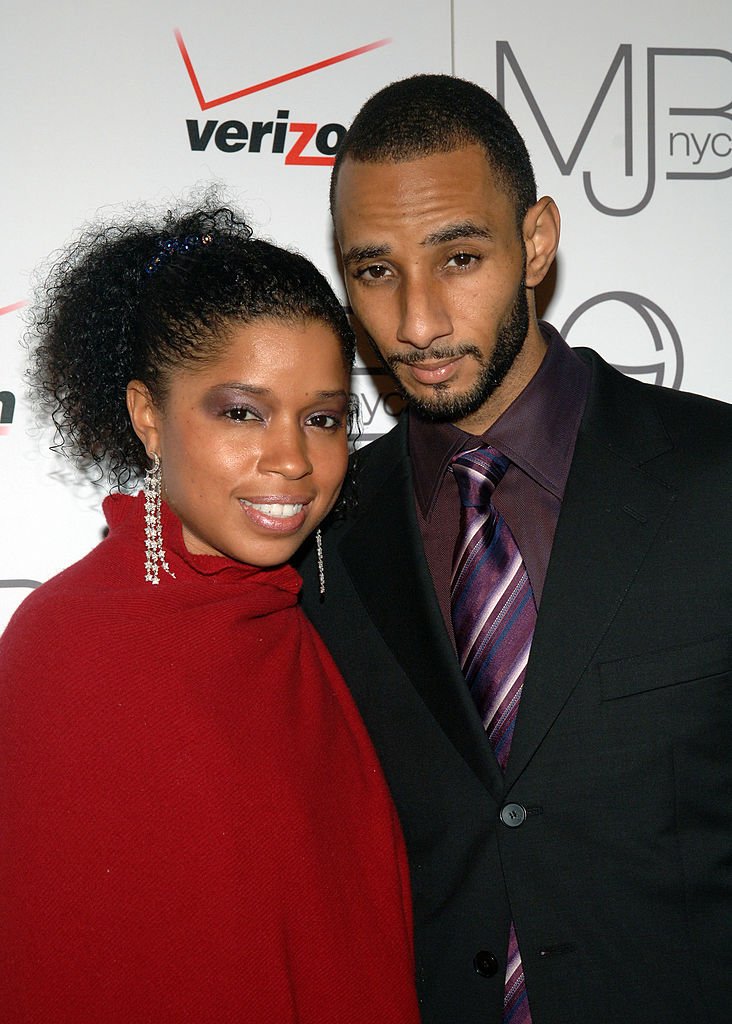 Swizz Beats and Mashonda arrive to Verizon Presents Mary J. Blige in Concert at "Frederic P. Rose Hall , Home of Jazz at Lincoln Center" on October 16, 2005 in New York City. | Photo: GettyImages
In 2000, Mashonda was expecting their first child when she found out Swizz had gotten another woman pregnant.
The stress she experienced caused her to lose the baby, and because of that, Swizz gave her the chance to name the other woman's son, Nasir.
Despite that bump on the road, Mashonda and Swizz married in 2004, and they welcomed son Kasseem Dean Jr in 2006.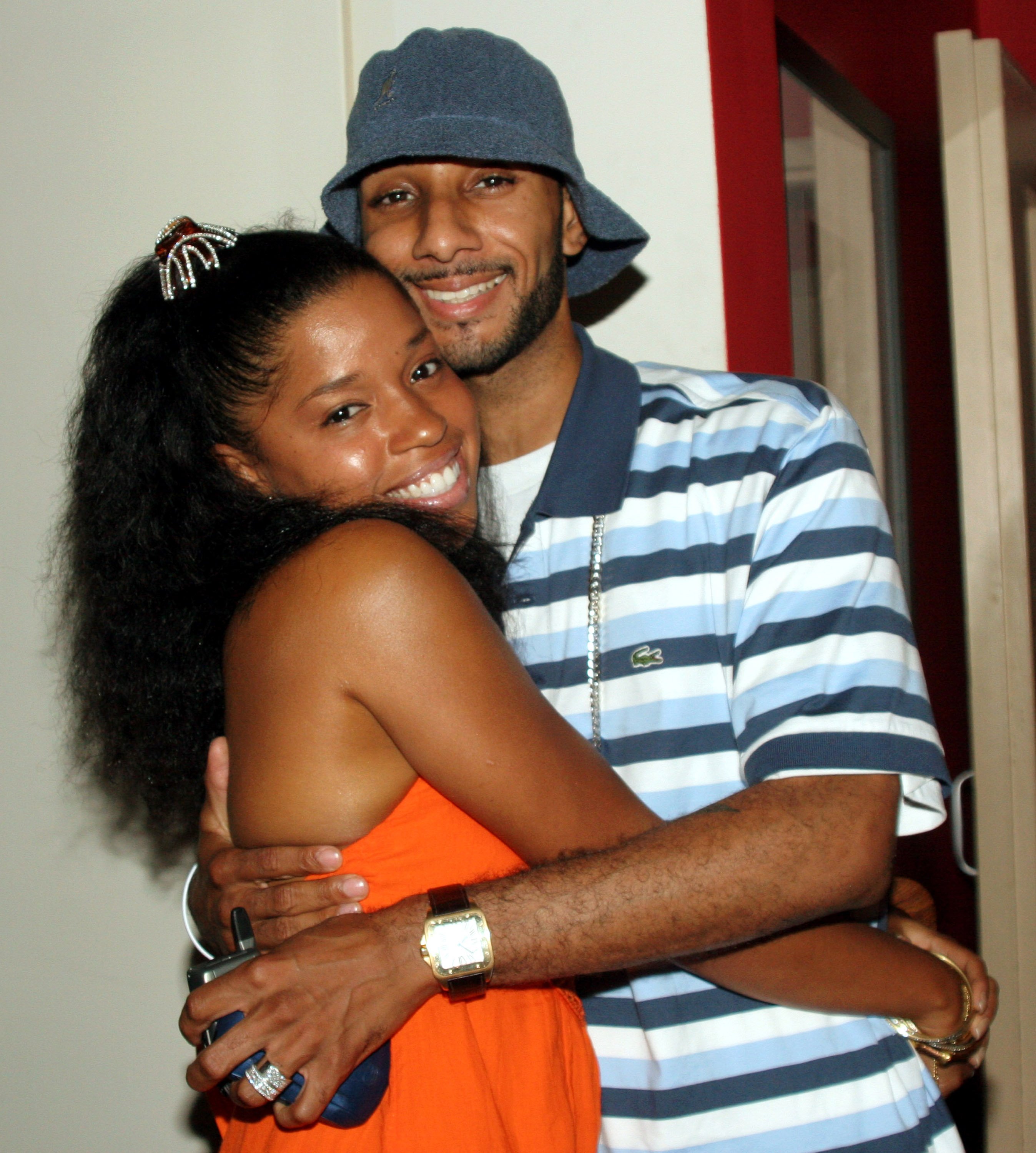 Mashonda and Swizz Beatz during Mashonda Listening Session for J Records - August 16, 2005 at Monza Studio in New York City, New York, | Photo: GettyImages
Two years later, rumors started going around about Swizz Beatz having an affair with Alicia Keys while still being in a relationship with Mashonda, something that the producer and the singer denied.
Although Alicia and Swizz had met when they were teenagers, she wasn't interested in him and found him annoying at first. However, after they worked together, sparks flew, and a relationship flourished.
According to Alicia, Swizz and Mashonda had been separated for a while at the time she started dating him. However, Swizz and Mashonda were still legally married.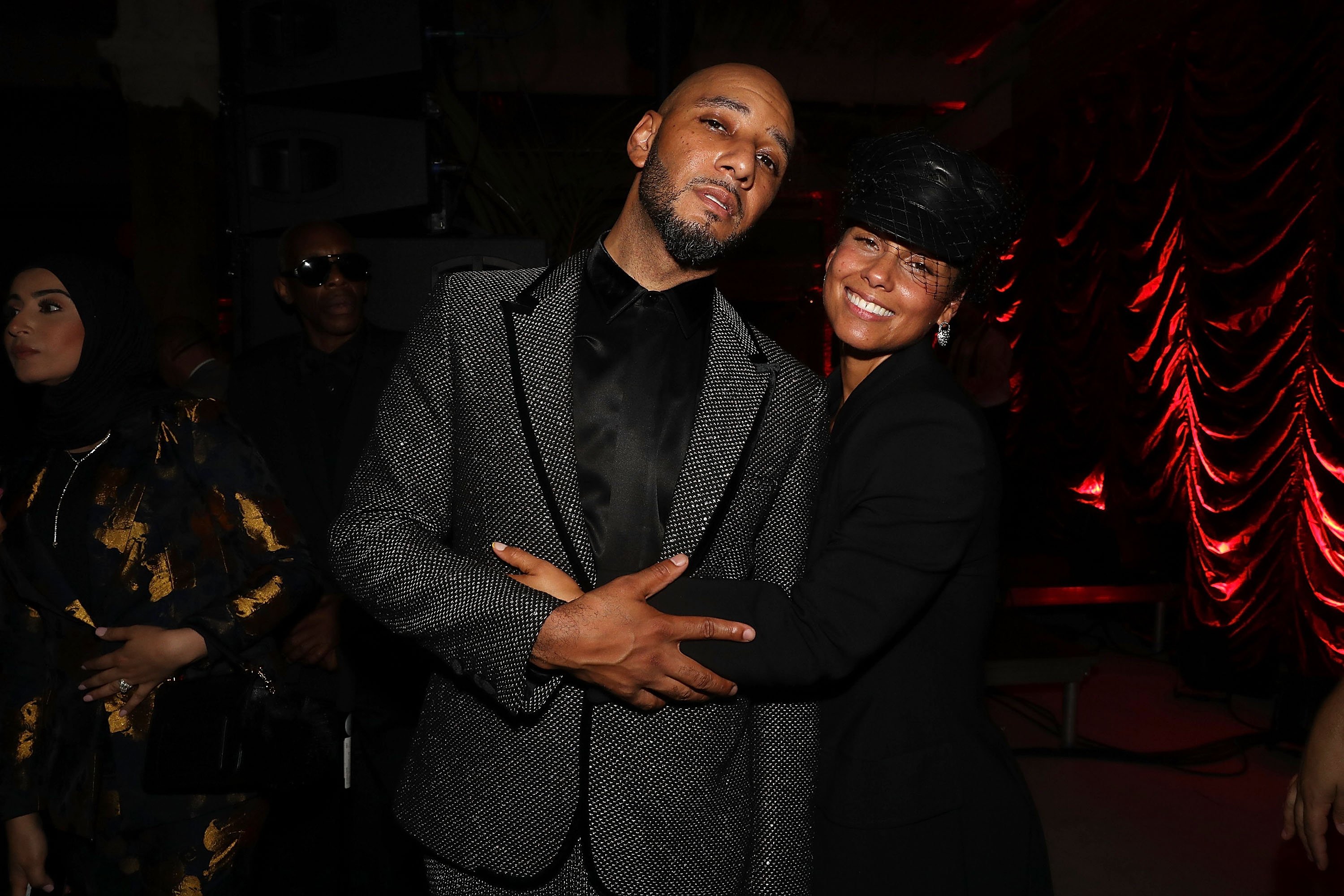 Swizz Beatz and Alicia Keys attends Swizz Beatz Birthday Celebration on September 12, 2018 in New York City | Photo: GettyImages
THE INFAMOUS LETTER
In 2009, Mashonda made headlines after she famously tweeted a letter directed to Alicia, where she accused her of breaking up her home, but at the same time extended an olive branch for them to work things out.
In the letter, Mashonda called out Alicia for ignoring her attempts to have a real conversation about their situation and said that instead, she received "constant displays of selfishness and [indiference] to me and my son."
"If you are reading this, Alicia, let me start by saying, you know what you did," Mashonda wrote, and continued:
"You know the role you played, and you know how you contributed to the ending of my marriage."
Mashonda ended the letter asking Alicia to be smart and hoping they could work things out "with respect and dignity" for the sake of Kasseem.
MOVING ON AND HEALING
Alicia and Swizz Beatz married in 2010, and they welcomed their first son, Egypt, that same year. His brother Genesis arrived in 2014.
Mashonda, on the other hand, realized that to have a successful co-parenting relationship with her ex and Alicia, she had to heal her pain first.
So, she embarked on a healing journey. Once she found her peace, she started honestly communicating with her co-parents, going through family therapy and mediation to find common ground.
"Alicia is the woman that's helping me raise my son. There's no reason why I shouldn't want to talk to her or get to know her," Mashonda explained in an interview with Oprah Magazine in 2018.
Among the things that Mashonda, Alicia, and Swizz had to work out, were how to explain to Kasseem their situation, and the fact that Alicia didn't like being addressed as "stepmother" by the boy.
It was Alicia's idea for Kasseem to start calling her "Umi," which means mother in Arabic. Luckily, Mashonda was on board with the idea.
ALL FOR KASSEEM'S SAKE
Mashonda grew up in a divided home, and even as seniors, her parents still don't get along. She didn't want her son to go through the same thing, which is why she was so intent on building a healthy family environment for him and the other kids.
As of today, Mashonda and Alicia are great friends, and the singer even wrote the foreword on Mashonda's book about blended families. Swizz also took part, writing a chapter dedicated to fathers.
Mashonda also has a great relationship with Swizz's other two baby mamas, Nicole Levy, with whom Swizz shares his oldest son Prince Nasir Dean, and London-based Zhanna Andrianova, with whom he shares daughter Nicole.
Please fill in your e-mail so we can share with you our top stories!