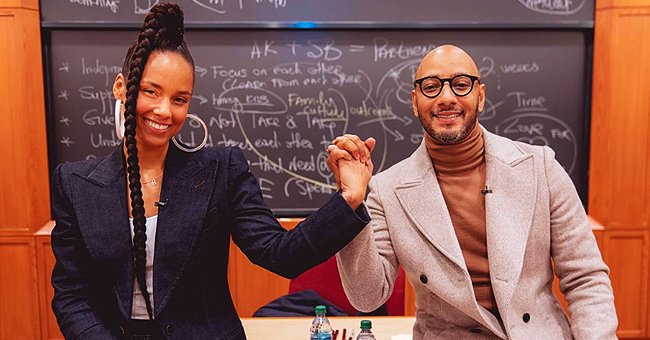 Instagram/aliciakeys
Alicia Keys & Swizz Beatz's Relationship and How It Went from Love Triangle to Wedded Bliss
Before Alicia Keys and Swizz Beatz got to the point of thriving in their blended family, their relationship went through some tough times. Alicia was accused of destroying a family while Swizz had another child out of wedlock.
The road to forever for Alicia Keys and Swizz Beatz had a rocky start. Shrouded in secrecy and controversy, the couple's romance was frowned upon until they proved their union was for keeps.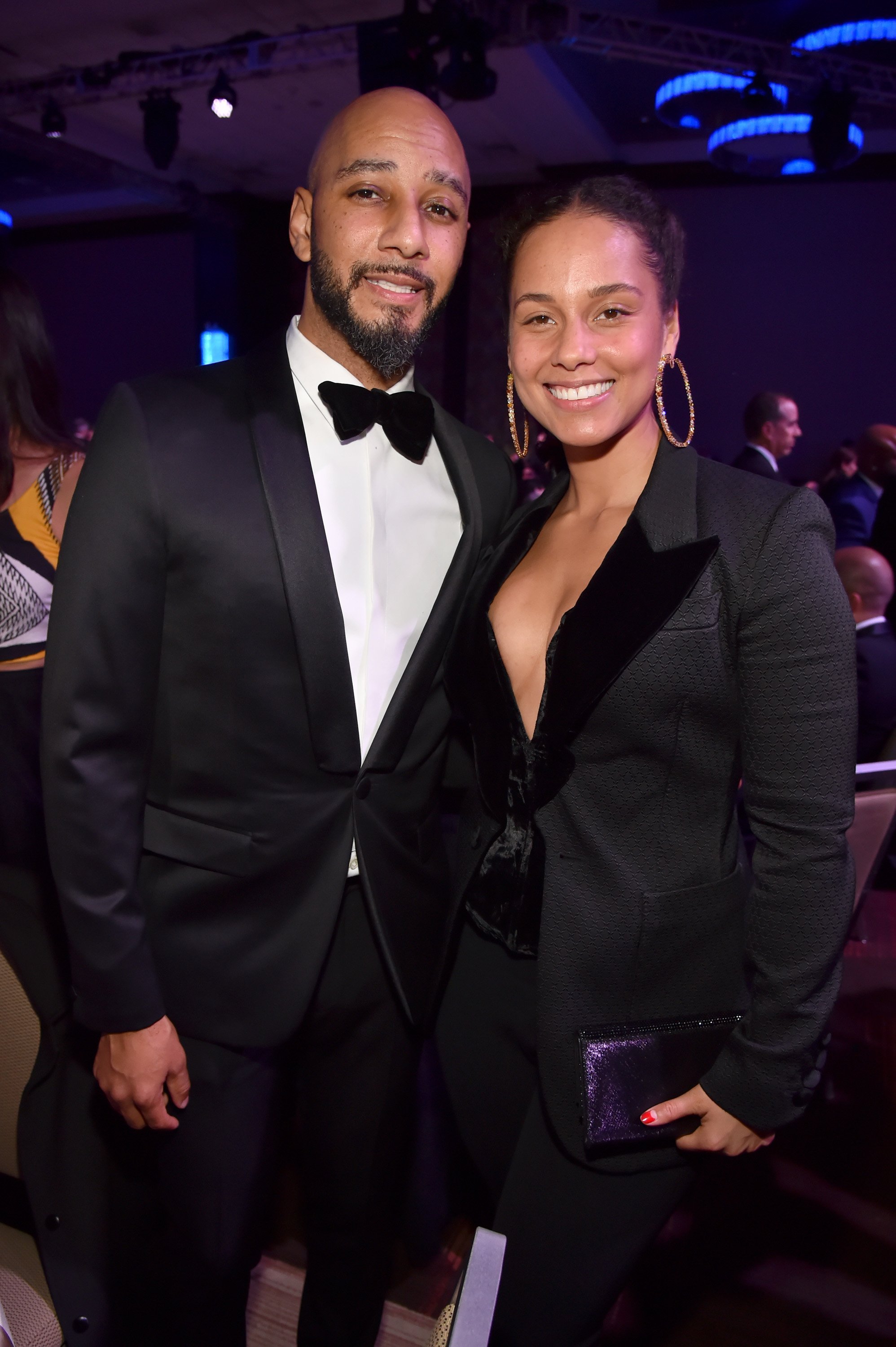 Swiss Beatz and Alicia Keys at a Pre-Grammy gala in January 2018. | Photo: Getty Images
HOW IT STARTED
Alicia met Swizz when she was 16 and he 17. She was far from impressed. She admitted to Marie Claire as reported by Us Weekly that she found him annoying. He struck her as a bad boy rapper and she refused to collaborate with him. But they eventually did and one thing led to another.
As far as the public knew, the couple began dating in 2008 though this only came to light after keeping their relationship a secret. The reason: Swizz was still married to singer Mashonda Tifrere, at least on paper, according to Alicia.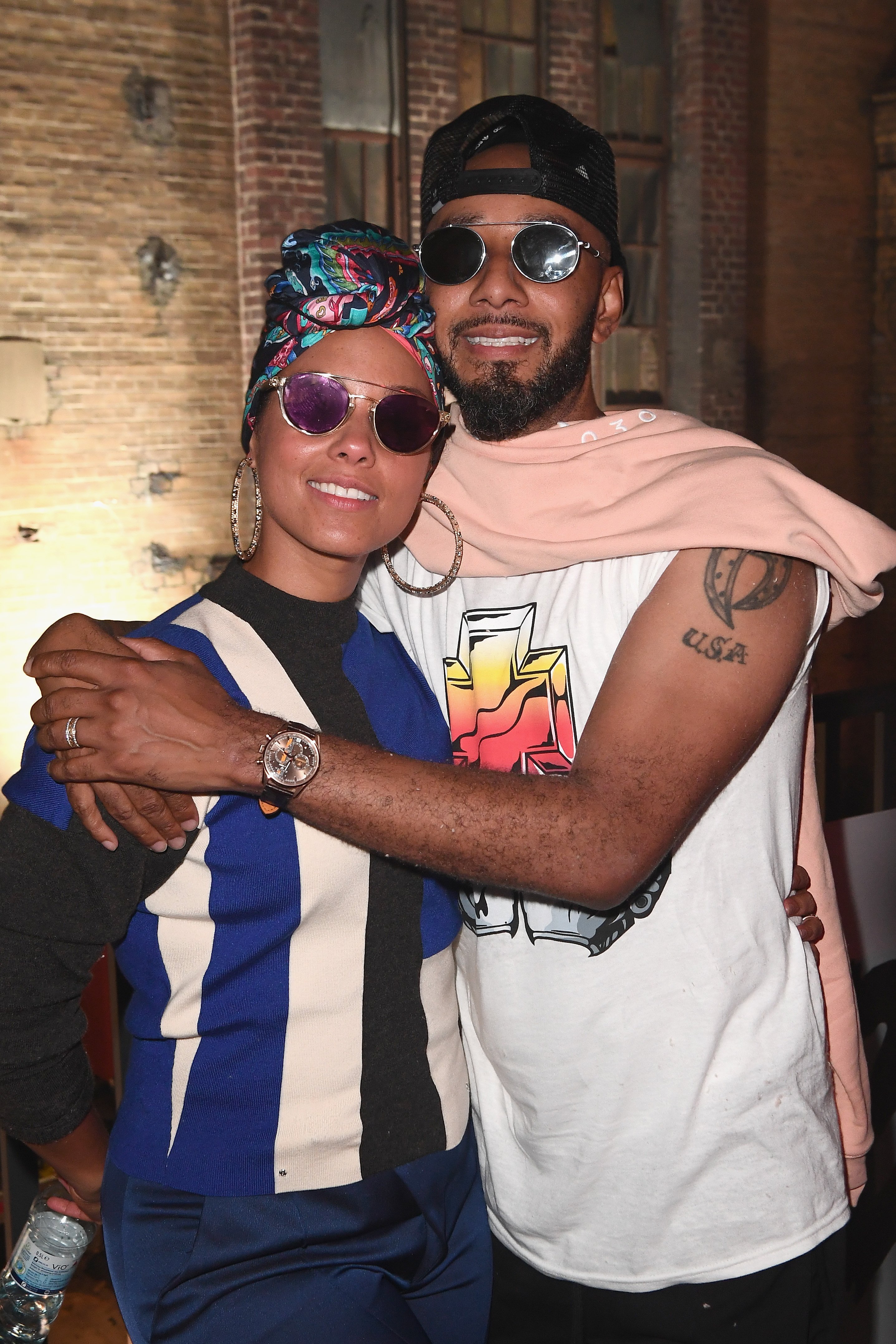 Alicia Keys and Swizz Beats at a Bacardi event in Germany in June 2017. | Photo: Getty Images
SAILING THROUGH ROUGH WATERS
When the public judged her for getting into a relationship with a married man, the singer defended her actions by claiming Swizz and Mashonda were no longer together by the time she entered the picture.
However, her pronouncements fell on deaf ears after Mashonda claimed otherwise. In an open letter, she accused Alicia of destroying her marriage, insisting that she was still very much married to Swizz because they even had a baby and were still intimate with one another.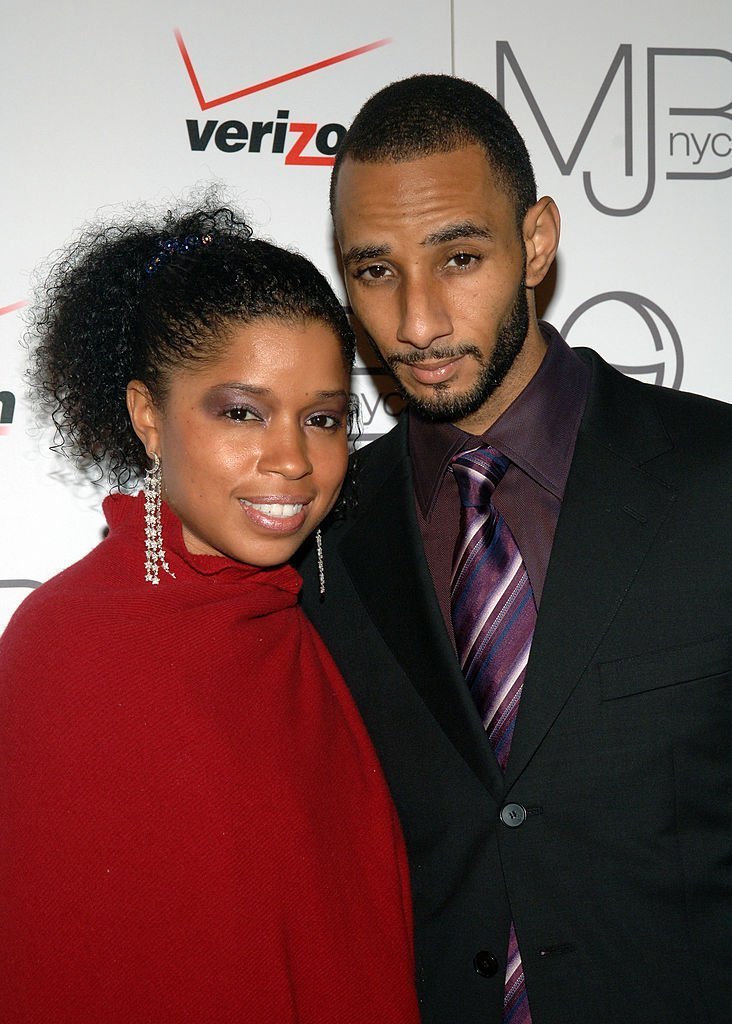 Mashonda Tifrere and Swizz Beatz attending the concert of Mary J. Blige in October 2005. | Photo: Getty Images
Complicating matters, there was the problem of another woman, Jahna Sabastian who had a child with Swizz in 2008 while he was still married to Mashonda. But in spite of this, Alicia's love for Swizz prevailed. They were engaged in May 2010 and married two months later.
That same year in October, they welcomed their first child, Genesis Ali. After four years, they had another son, Egypt Daoud.
LOVE CONQUERS ALL
Eventually, people started seeing their marriage as the real deal. Likewise, Mashonda learned to forgive them and even wrote a book about their blended family. Describing their journey to finding peace as a "rollercoaster ride" when she appeared on ABC's Nightline in 2018, Mashonda said it took a lot of prayer and meditation to get through it.
On her part, Alicia wrote a song, "Blended Family" echoing her sentiments about the importance of being a mother not just to her own children but her stepchildren too. Swizz has one son with Mashonda, Kaseem Jr.
Today, Alicia, Swizz, Mashonda and their children are happily co-existing in their blended world, even taking trips together. What began as a rocky road paved the way for an inspiring story of family and the love that binds it together.
Please fill in your e-mail so we can share with you our top stories!