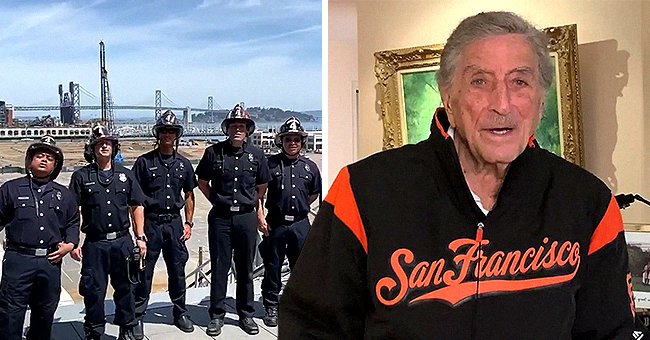 Twitter/itstonybennett. | Twitter/SFFDPIO.
Tony Bennett Urges Fans to Sing 'I Left My Heart in San Francisco' to Honor Local Frontline Heroes
Tony Bennett may have left his heart in San Francisco, but he used it to spread togetherness and lift spirits in honor of those working tirelessly on the frontlines of the novel coronavirus pandemic.
Over the weekend, the iconic singer Tony Bennett brought people together by encouraging them to join him in singing his classic hit "I Left My Heart In San Francisco" remotely in unison.
Beforehand, the 93-year-old musician asked residents of San Francisco, and others around the world, to participate by going outside or belting out the song from their windows at a pre-arranged time.
"Love you, San Francisco, let's sing our song!" Tony said in a video he posted to fans while suggesting that they record or live-stream their performances on social media using the hashtag #SingOutSF.
The idea behind Tony leading a sing-along to boost morale and bring the community together collectively came from the San Franciso Chief of Protocol Charlotte Maillard Shultz and the iconic singer, according to reports.
"San Francisco has been in my heart for over 50 years," Tony said. "I am so proud and impressed with how the City by the Bay has continued to 'bend the curve' during the COVID-19 crisis and serve as an inspiration to the world of how together and alone we can make a difference."
As a prelude to the combined efforts of fans, places of worship rang their bells at 11:55 am on Saturday, while Tony started the sing-along at noon.
After Tony and all those who joined him in song finished, the San Francisco Fire Department paid further tribute to first responders by sounding the sirens on their ambulances and engine trucks.
The San Francisco Fire Department also proudly shared their recorded rendition of the song and posted that they felt "happy" to have been able to be a part of the event.
According to the San Francisco Chronicle, the sound of people singing the classic song "filled many city streets," and they even posted a short clip of a mask covered Mark Robinson as he sang over a microphone set up close to the Tony Bennett heart sculpture in Union Square.
A similar scenario unfolded in New York City on Friday, when firefighter Louis DeRosa channeled his inner Jimmy Hendrix from ontop a fire truck parked outside of NewYork-Presbyterian in Lower Manhattan.
To honor the efforts of healthcare workers in the city, Louis strummed out the national anthem on his electric guitar - reminiscent of Jimmy Hendrix's iconic performance of the anthem in 1969 at Woodstock and much to the appreciation of those who heard it.
However, Jimmy Hendrix is not the only rocker to be channeled amid the novel coronavirus pandemic. Earlier this month, Pink's son Jameson rocked to Led Zeppelin after his energy returned from battling the virus even though he is only three years old.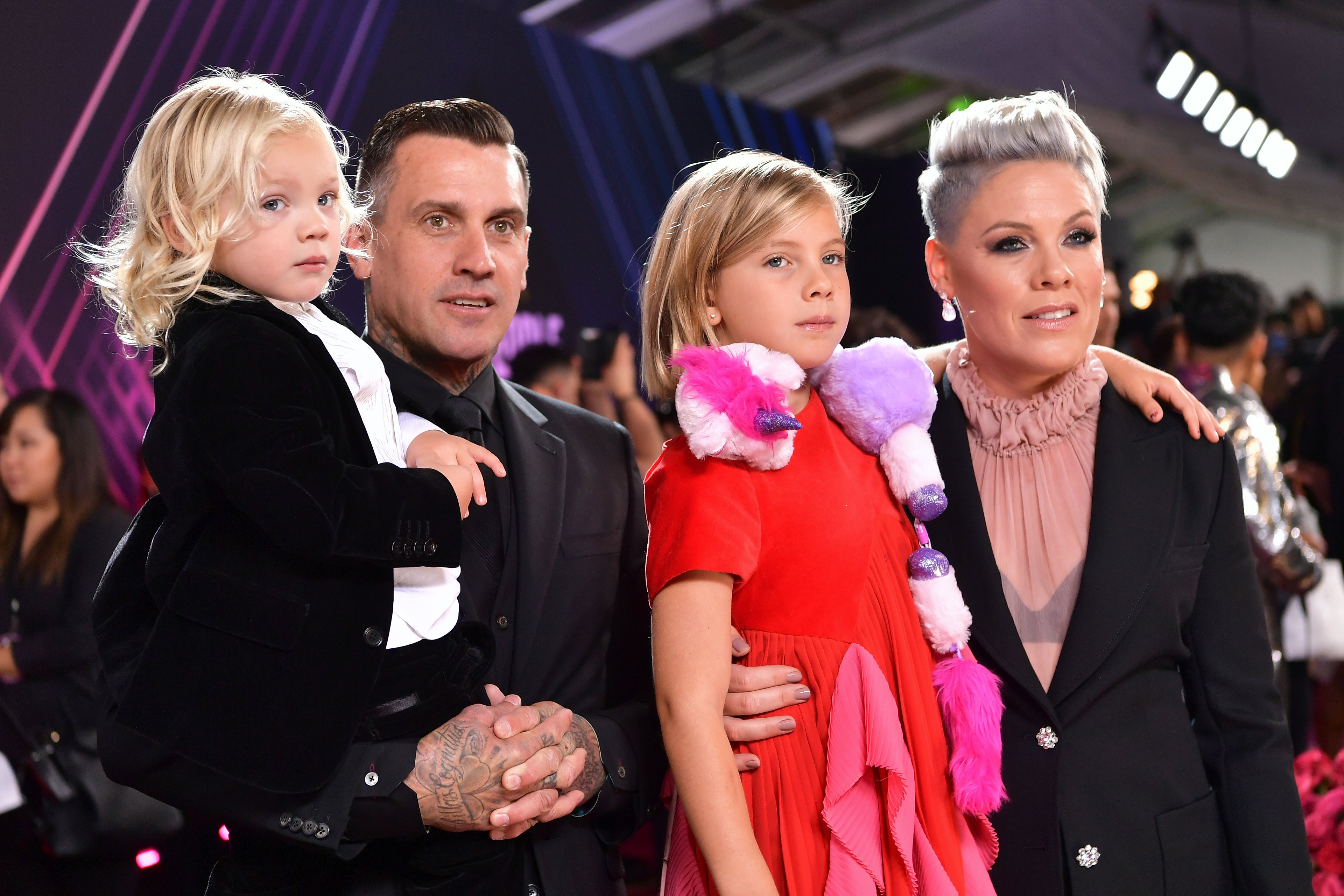 Carey Hart, Pink, Jameson Hart, and Willow Hart arrive to the 2019 E! People's Choice Awards on November 10, 2019. | Source: Getty Images.
Dad Carey Hart proudly posted the video to social media, happy that his little man is back to his lively self after contracting the virus along with mom Pink. Thankfully, both recovered from the virus and back to their usual selves.
Please fill in your e-mail so we can share with you our top stories!