Tia Mowry & Husband Cory Hardrict Pose Together in Pool Photo Taken by Their Son Cree
Tia Mowry and her husband, Cory Hardrict, look amazing as they pose in a new pool picture taken by their son Cree.
Happiness cannot be hidden. The real feeling of joy and delight can be seen in the face of an individual, no matter the circumstances.
Tia Mowry-Hardrict and her husband Cory Hardrict look to be happy and full of joy in a new picture posted by Tia on her Instagram page.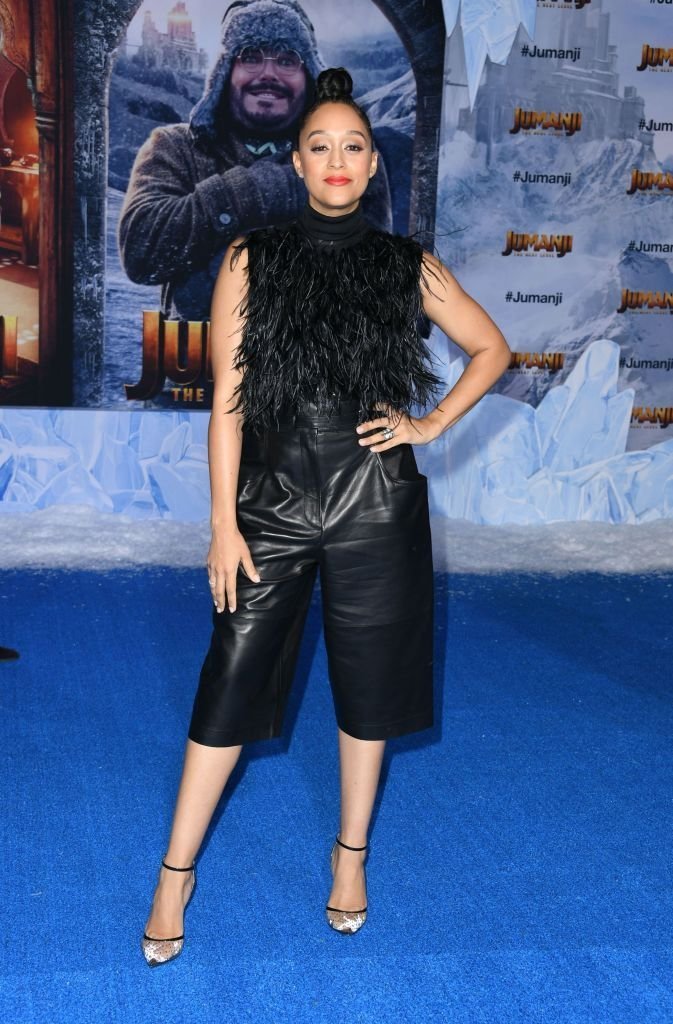 In a new Instagram post, Tia shared a picture of herself and her husband of 12 years laughing and posing in a pool; the image was taken by their son Cree.
Tia explained that her son wanted to take a picture of his mommy and daddy, and it seemed the couple was happy to oblige. Captioning the post she said:
"#cree wanted to take a photo of #mommy and #daddy ? #married #love #20 years."
The image showed Tia and Cory cozied up together as they lounged in the pool. Set against a green background, the picture was nothing but stunning.
Cory and Tia, who have been married for twelve years and been together for twenty years, are parents to two amazing children: eight-year-old Cree and one-year-old Cairo.
Cory and Tia's love story would pass for a Hollywood romance.
Following the post of her and Cory lounging in the pool, lovers of the family took to the comments section to express their love for the couple. With lots of love and heart emojis, fans made it known that they appreciated what Tia and Cory shared.
While some could not help but point out the similarity between Tia and Cairo's smile, others praised Cree for taking such a perfect picture of the couple. Someone said:
"Cree betta have skills! The whole situation is a beautiful moment ??❤."
Similarly, in a recent post shared by Tia on their wedding anniversary, the actress expressed her love for her husband, stating that marrying him had been the best decision she had ever made, and she was blessed to be his wife.
Cory and Tia's love story would pass for a Hollywood romance. The two met when Tia and her sister Tamera had just finished on the set of "Sister Sister." Cory had finished one of his odd jobs and was waiting for a bus when the girls offered him a ride.
Since that moment, the two have remained friends and courted each other for a year. They waited a year to kiss, and after that, they dated for another six years before tying the knot.
With their faith and dynamic ways of doing things, Tia and Cory are continually doing the best they can for their kids while being in love with each other despite the years.