Comedian Bill Burr — What We Know about His Family and Recent Career Moves
Bill Burr, better known for his roles in series like "Breaking Bad," and more recently Disney's "The Mandalorian," is a comedian, podcast host, and father of family who never holds back his sharp tongue and has gained a devoted fanbase because of that.
Bill Burr was once included on Rolling Stones' magazine list of the 50 best stand-up comedians of all time, but still, he's one of those comedians that don't take the accolades—or himself—too seriously.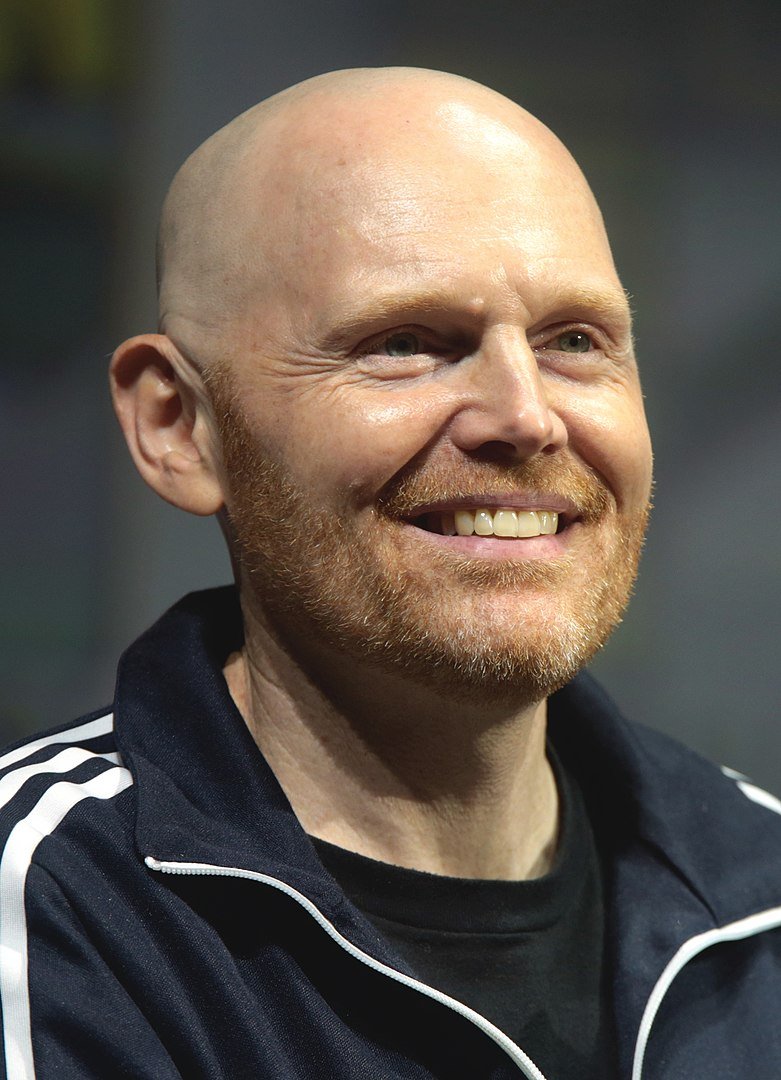 With a career that spans almost three decades, Burr has created a name for himself in the industry for being unapologetic about his jokes, and for crossing over to film and television to showcase his dramatic skills.
BILL BURR'S EARLY LIFE
William Frederick Blur was born in Canton, Massachusetts, in 1968. He's the son of Robert Burr, a dentist, and Linda Ann, a nurse.
Of fatherhood, Burr claims he had like to do it earlier, but he had many fears.
When he first started high school, Burr had dreams of going to Notre Dame and studying law. But by the time he graduated, after doing poorly in his classes, he considered a career in construction.
Burr started working in warehouses after earning a degree in radio from Emerson College, and once claimed that he enjoyed the job because he could just drive away in a forklift if his boss bothered him.
It was during his time working there that Burr had an epiphany about comedy being the only possible path for him in life.
He had been watching some stand-up comedy shows on TV with a co-worker, and they joked about being funnier than the people on their screens. "And it hit me: Oh, you can just do that," he recalled talking to Vulture.
"I was at Emerson College, and in '92 I made a New Year's resolution: I gave myself a whole year to, at some point, try stand-up comedy," Burr continued.
Then, the student newspaper ran an ad about a stand-up comedy student competition to find Boston's funniest college star. He signed up before he could chicken out, and the rest is history.
STARTING HIS CAREER
Burr moved to New York City in 1995, and the following year made his debut on TV on the series "Townies" as Ryan Callahan.
That work was followed with more appearances on TV on series like "Law & Order: Criminal Intent," and David Chappelle's comedy series, and films like "Perfect Fit," "Passionada," and "Twisted Fortune."
However, Burr kept working on his comedy on the side, touring the country and eventually releasing his first stand-up album in 2003 to rave reviews.
In 2007, Burr launched his podcast "Bill Burr's Monday Morning Podcast," where he usually rants and discuss the latest topics in sports, politics and the entertainment industry, often alone but sometimes with guests.
The podcast elevated his popularity, and to this day, remains as a fan-favorite and has earned quite the cult following.
BURR'S STAND OUT POPULARITY
It was the popularity of the podcast that led Burr to land the role of Patrick Kuby on "Breaking Bad," and he also had a recurring role on "New Girl" before launching the animated series "F is for Family," on Netflix.
The animated show is loosely based on Burr's childhood, and he's both on the writers' room and voices one of the characters alongside Laura Dern and Justin Long.
Burr co-founded the All Things Comedy network alongside fellow comedian Al Madrigal in 2012.
What started as a comedy podcast network proliferated and has now become a platform that also produces and distributes digital series.
In 2018, ATC signed a production deal with Comedy Central to develop an original stand-up series hosted by Burr and three one-hour stand-up specials for the comedian.
Burr gave life to Mayfeld in the sixth episode of Disney's "The Mandalorian," which is part of the Star Wars universe, in December 2019.
The 51-year-old star has done six stand-up comedy specials since he started his career. The sixth one, "Paper Tiger," aired on Netflix in September 2019, and most of the jokes are related to Burr's life as a husband and father.
BILL BURR'S WIFE AND KID
Bill Burr met actress and producer Nia Hill at a social drinks event. He had to maneuver around a guy who was also interested in her but eventually made his move, and they ended up sharing a taxi.
"I think about that moment on good and bad days in my marriage," he told The Independent. And continued:
"On bad days, I wonder what was I was doing that night, and then my daughter comes running in, and I'm like, 'Oh yeah, there's why.'"
Burr and Nia tied the knot in 2013 and welcomed their first daughter, Lola, in 2017. Of fatherhood, Burr claims he had like to do it earlier, but he had many fears.
"I don't think guys feel all of the fatherhood stuff immediately," he said. "There is different levels of bonding with a mother." He added:
"I think it took like about four months before my baby daughter looked at me like I was a recurring character in her life."
Burr and Nia prefer to keep their daughter's face out of social media for protective measures, but they don't hold back when it comes to gushing about the toddler. after all, Burr says Lola "has changed my life so much for the better."