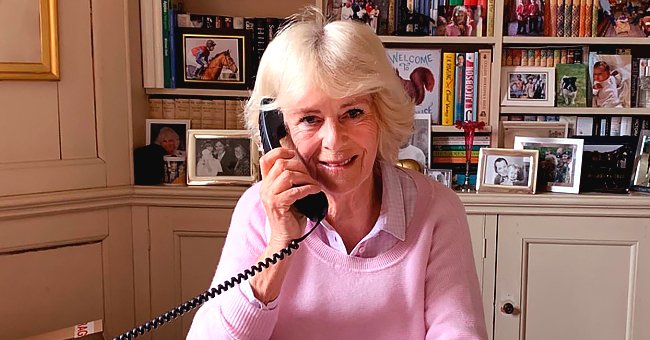 twitter.com/ClarenceHouse
Duchess of Cornwall Camilla Says She Takes Ballet Classes to Stay Fit
The Duchess of Cornwall is keeping herself fit by doing a form of dance touted for its grace and elegance — ballet. Though she's just a beginner, Camilla's passion is shining through.
Camilla, Duchess of Cornwall, is not using her age as an excuse to stay fit. In fact, the 72-year-old recently took up a new form of dance, which she discussed with friends in a video call.
Posted to the Clarence House account on Tuesday — which was International Dance Day — the Duchess praised ballet as a way to build confidence while having fun at the same time. The clip is found below.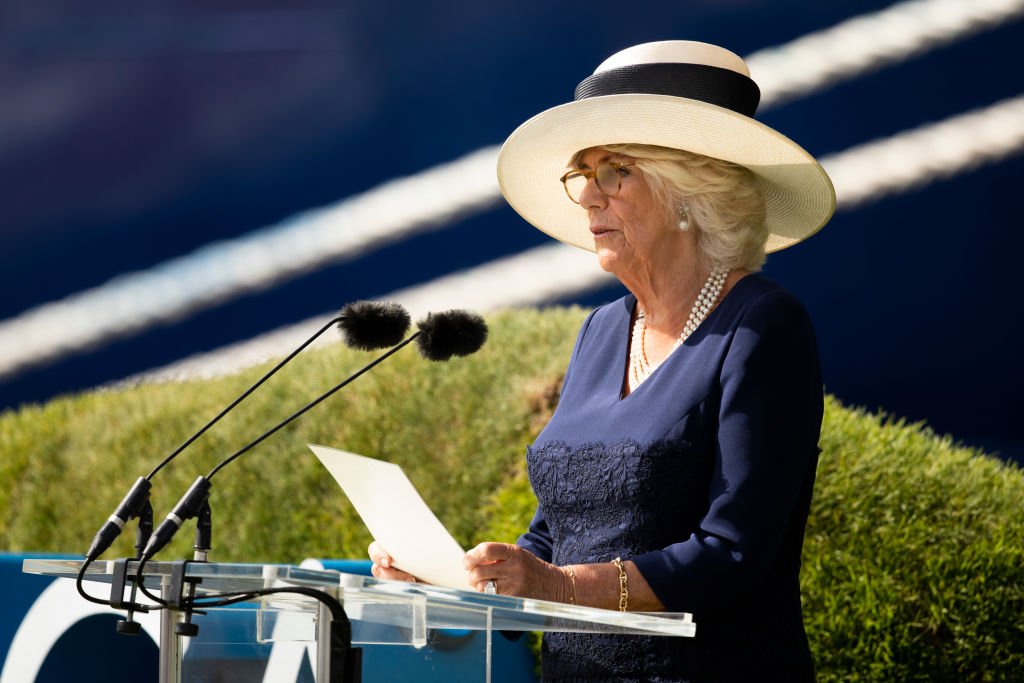 Camilla, Duchess of Cornwall names Saga's new Cruise Ship "Spirit Of Discovery" at Port of Dover on July 5, 2019 in Dover, England. | Photo: Getty Images
CAMILLA TAKES UP BALLET
Prince Charles' wife is now doing her dance classes in virtual form due to the coronavirus pandemic. Camilla was the one who pulled together some friends to start doing ballet.
The group has a session with Silver Swans ballet only once a week, but she insists "it makes all the difference." Camilla was inspired to take the class back in 2018.
FROM LAUGHTER TO FOCUS
She admitted that she thought she'd make a joke of things when they got started. Instead, the women "concentrate so hard we don't even know what our friend next door is doing."
There's the matter of proper breathing, avoiding hunching the back, and keeping the shoulders low. "It's fun, it's really good fun," said the Duchess to pals Darcey Bussell and Angela Rippon.
OTHER EXERCISES THE DUCHESS DOES
In addition to her dancing, Camilla also practices pilates in the morning. The older woman noted that both she and her husband try to stay active to avoid seizing up.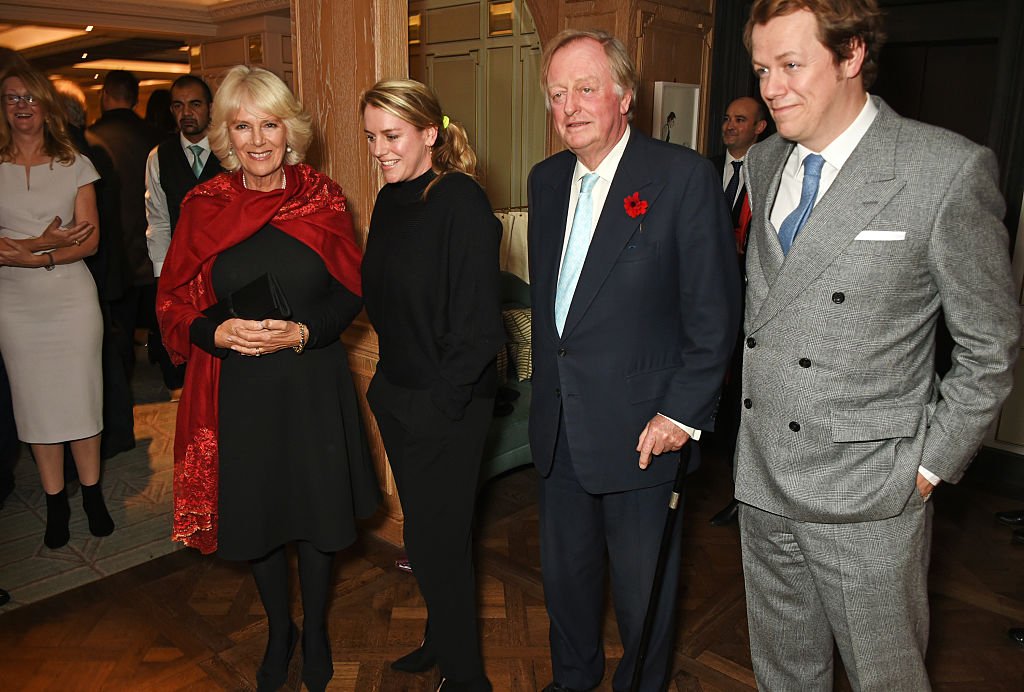 Camilla, Duchess of Cornwall, Laura Lopes, Andrew Parker Bowles and Tom Parker Bowles attend the launch of "Fortnum & Mason: The Cook Book" by Tom Parker Bowles at Fortnum & Mason on October 18, 2016 in London, England. | Photo: Getty Images
Camilla's routine further includes a lot of walking. The total time she takes to exercise usually lasts at least 10 minutes. The Duchess and Prince Charles are currently in Birkhall, Scotland, for self-quarantine.
CHARLES & CAMILLA'S ANNIVERSARY
Earlier this month, the couple celebrated their 15th anniversary. They were lucky to spend the time together, as they'd only recently come out of self-isolation following Charles' positive COVID-19 diagnosis.
The Prince of Wales has been making a lot of firsts despite the ongoing situation. He recorded a podcast for the first time, as well as conducted an opening ceremony via video link for a hospital, the Nightingale.
CAMILLA'S EX WAS ALSO DIAGNOSED
Coincidentally, Camilla's ex-husband, Andrew Parker-Bowles, was reportedly also diagnosed with the illness. According to the Telegraph, the 80-year-old believes he got it at a horse-racing event in March.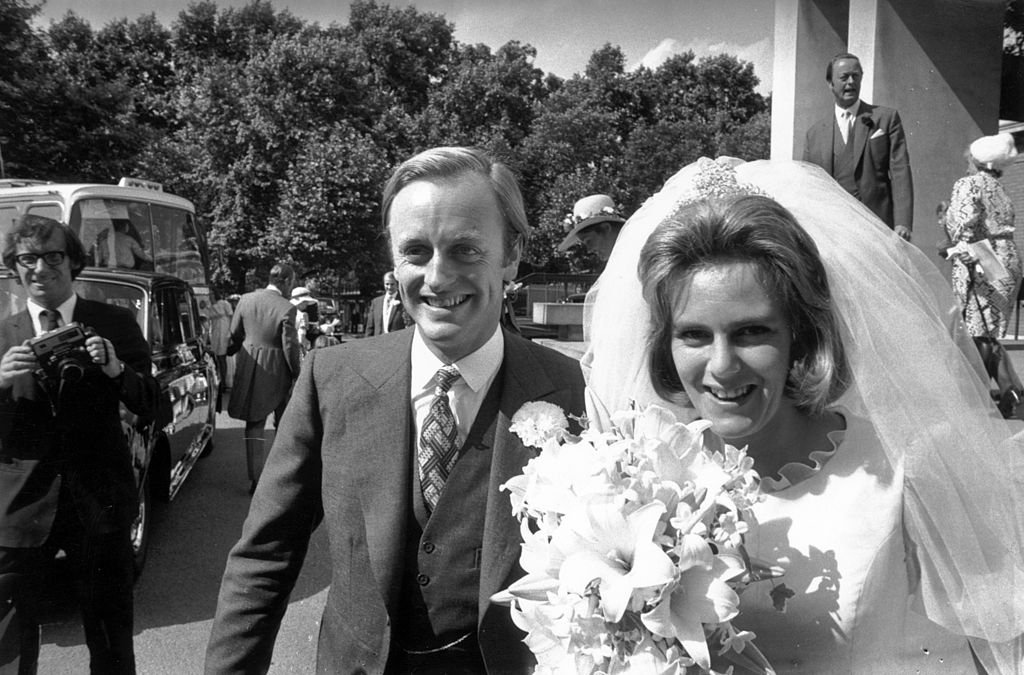 Camilla Shand and Captain Andrew Parker Bowles outside the Guards' Chapel on their wedding day on July 4, 1973. | Photo: Getty Images
The event included other royals among the 250,000 in attendance. The news came after Prince Charles was already said to have recovered from COVID-19. We wish Parker-Bowles the same result.
Please fill in your e-mail so we can share with you our top stories!