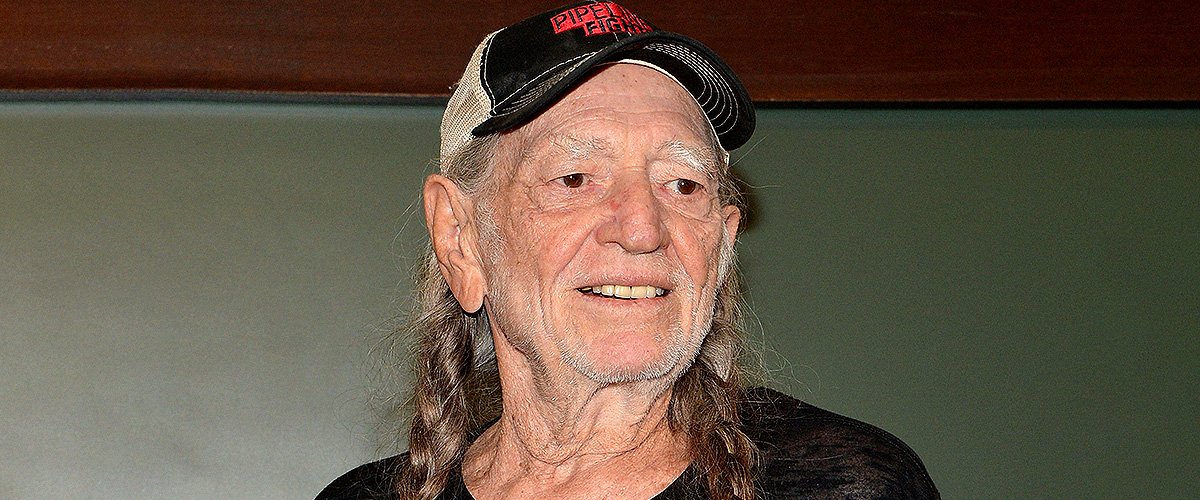 Getty Images
Paula Nelson Inherited Dad Willie Nelson's Voice and Looks Age-defying at 50

Talented singer Paula Nelson carries on with her father, country music legend Willie Nelson's musical legacy.
Singer Paula Nelson is the daughter of country music icon Willie Nelson and has inherited his love for country music.
The child of Nelson's marriage to third wife Connie Koepke, Paula, and her half-brother Lukas Nelson are the only two of the country star's 8 children to take up a career in music.
Paula went through a difficult phase, which included experimenting with drugs and went into rehab at the age of 16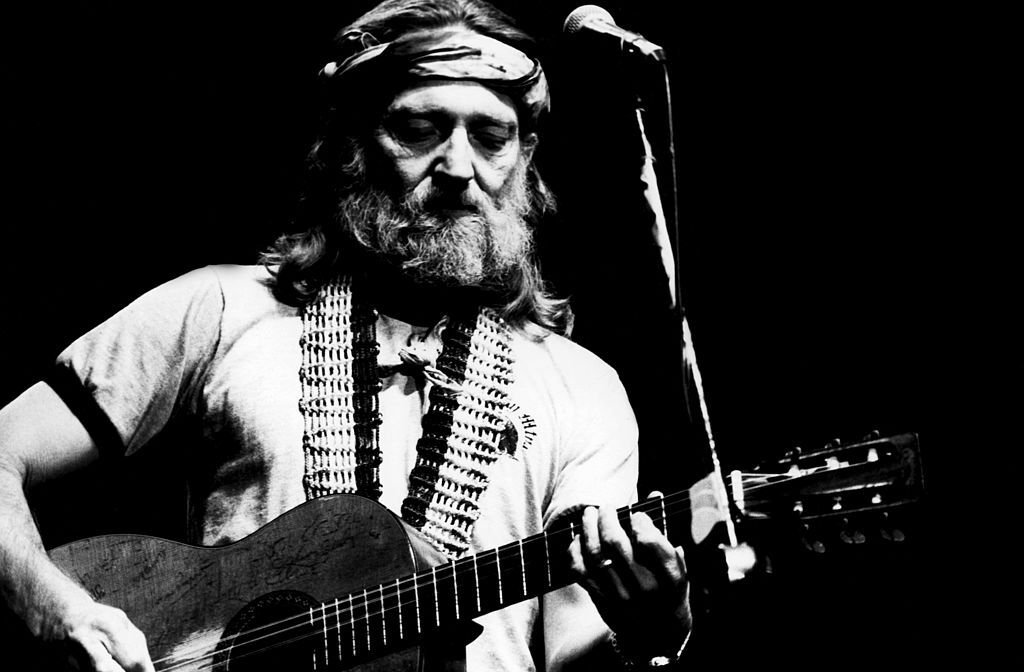 Legendary Outlaw Country singer Willie Nelson performing on stage in 1978 | Source: Getty Images
MEET PAULA NELSON
Paula was born while her father was still married to his second wife, rockabilly songstress Shirley Collie. Paula's birth precipitated their divorce.
Nelson subsequently married Paula's mother Connie after the divorce from Shirley was final in 1971, and they shared another daughter, Amy Lee. Sadly, the couple split up in 1988, after nearly 17 years of marriage.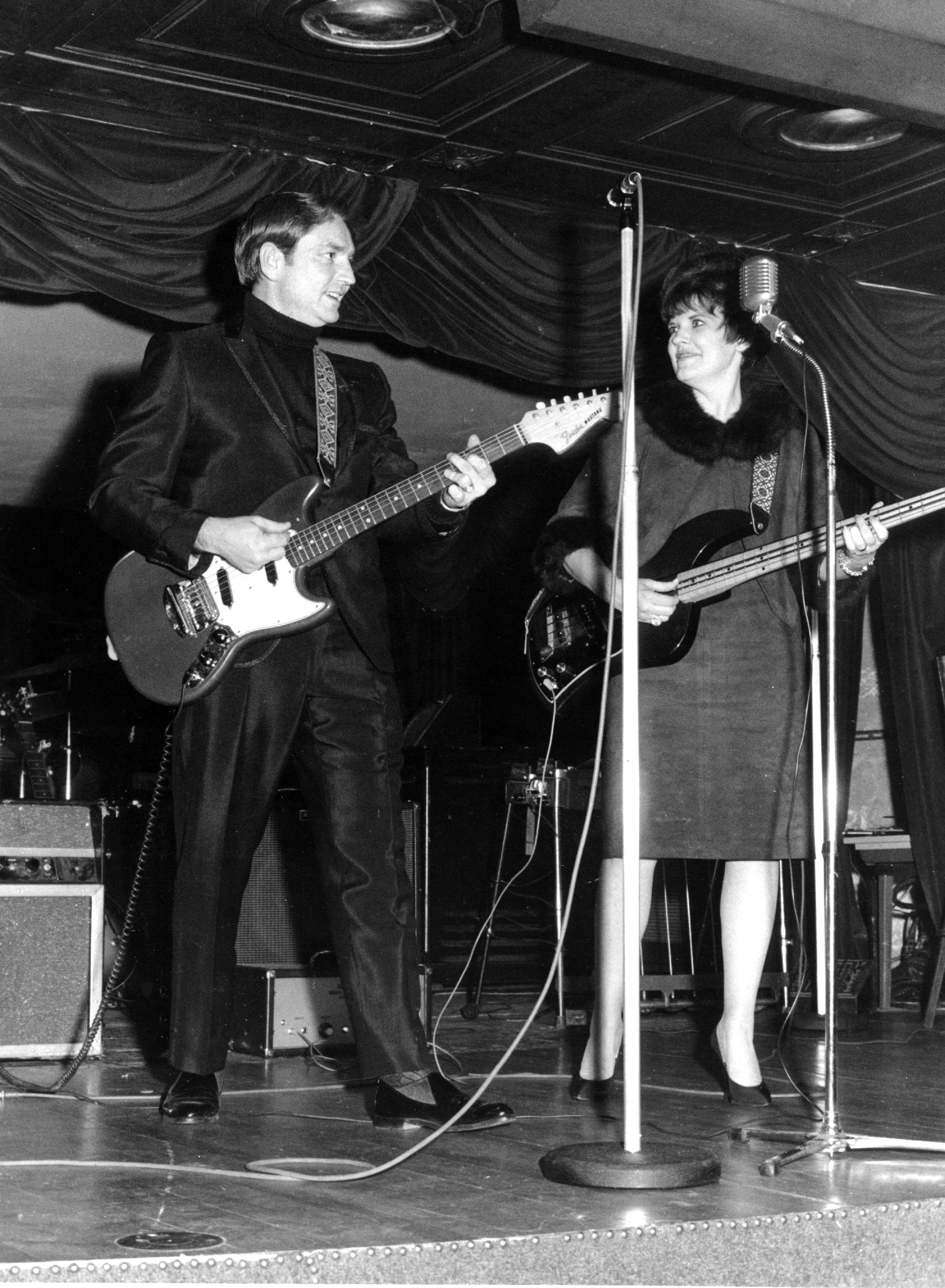 Willie Nelson and ex-wife Shirley Collie performing together in 1961 | Source: Getty Images
WILD CHILD OF THE OUTLAW COUNTRY STAR
During her adolescence, Paula went through a difficult phase, which included experimenting with drugs, and went into rehab at the age of 16 for cocaine addiction. Fortunately, Paula survived her ordeal and discovered that she wanted to make music, like her famous dad.
STAGE FRIGHT
But Nelson's cowboy boots were very large for the petite Paula, and initially, she was petrified that being the daughter of a famous star would work against her. As a novice singer, Paula feared that she would automatically be compared to the country music colossus.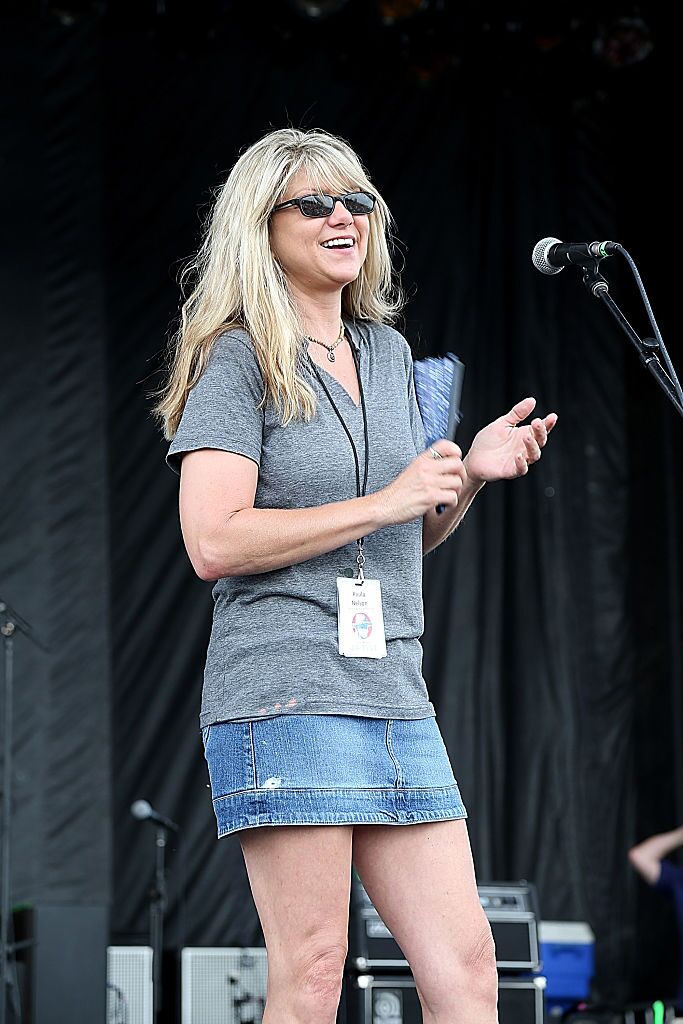 Paula Nelson at Willie Nelson's 42nd Annual 4th of July Picnicin Austin Texas in 2015 | Source: Getty Images
The fear of that comparison induced paralyzing stage fright. A friend of the family's, mythical blues musician Clifford Antone, helped Paula get over her fear. She revealed:
"He started, when I was 20, to have me come down to the Guadalupe location, and I would sing one song (...) and that really helped."
A STAR IN HER OWN RIGHT
Paula is a gifted songwriter as well as a singer with a distinctive melodic voice. Paula has a successful career, concentrating on singing live. Paula revealed:
"It's such therapy to get a song on paper (...) I decided I shouldn't have any limitations about what I write about, just write what I feel. And it's cheaper than therapy."
Paula has 5 studio albums to her credit, the first one "Coming Home," from 1998, was released to critical acclaim. "Coming Home" was followed in 2000 by "Fireflies," "Lucky 13" in 2008; "Little City" in 2010, and a covers album, "Under The Influence," was her last album, in 2014.
ON STAGE WITH DAD
In 2013, Paula bravely stepped into the studio with Nelson and recorded a duet, "Have You Ever Seen the Rain" for his hit album "To All the Girls..." The project featured a series of duets, one of them with romantic singer Julio Iglesias, and the rest with well-known female singers, including Paula.
Paula more than held her own, and the song was one of the hits from Nelson's much-anticipated 62nd studio album, which debuted on the Billboard's Top Country Albums chart at #2, and at #9 on the Billboard 200, making it an instant cross-over success.
Paula is also well known to country music fans as the host of "The Paula Nelson Show" on the Outlaw Country channel on Sirius XM where she plays a selection of edgy, and irreverent renegade country music.
DAREDEVIL COUNTRY SINGER
There is another side to Paula. She has a passion for car racing, and she moonlighted as a stunt driver on the TV show "Friday Night Lights" from 2006 to 2011. She also has a black belt in the martial art, taekwondo.
Paula was married in the mid-80s. She dropped her singing career, moved to Colorado and became a massage therapist. Paula confided:
"I wanted that pretty white dress and a walk down the aisle, forever and ever, one person for the rest of your life."
But sadly, the marriage did not work out. Paula moved back to Texas, reunited her band, and healed her broken heart doing what she does best: singing. Paula revealed:
"I'm single. I'm not so sure I'm good at the other stuff, and I think I came by that naturally. There's not one woman left in my family that's still married."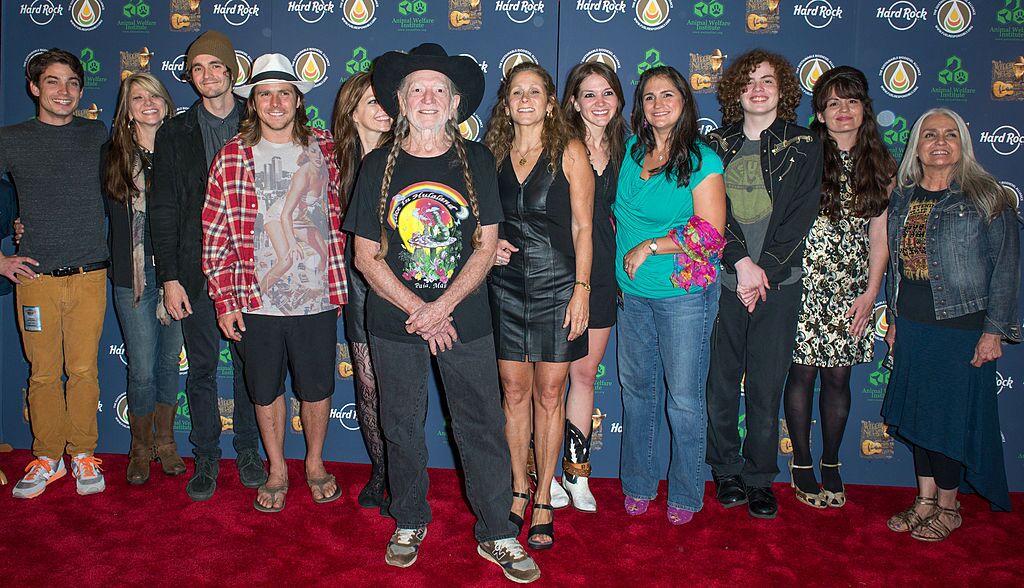 From left to right: Trevor Nelson, Paula Nelson, Jacob Micah Nelson, Lukas Nelson, Amy Nelson, Willie Nelson, Annie D'Angelo, Raelyn Nelson, Rachel Fowler, Dean Hubbard, Martha Fowler, and Lana Nelson at theHard Rock International's Wille Nelson Artist Spotlight Benefit in New York in 2013 | Source: Getty Images
Paula Nelson is now 50, and as glowingly lovely as she was at the beginning of her career, and still determinedly single. Dad, however, is now on his 4th marriage and he seems to have finally got it right.
Nelson and Annie D'Angelo have been married for 29 years, and share sons Lukas and Jacob Nelson. Like his big sister Paula, Lukas is a singer and the frontman for the rock group Lukas Nelson & Promise of the Real.
Please fill in your e-mail so we can share with you our top stories!