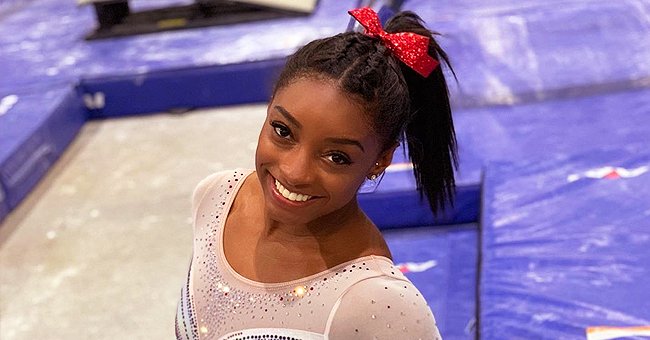 Instagram/simonebiles
Simone Biles Relaxes in Cute Pink Top and Shorts While at Home Amid COVID-19 Pandemic

Simon Biles recently shared what a part of her day looked like as she laid down on her couch amid quarantine season.
It has been weeks since quarantine started for many people around the globe, and days are getting more relaxed for celebrities who share their days on social media.
LAID BACK AND RELAXED
Simon Biles recently took to Instagram a snap of her day, which involved lying down on the couch while relaxing.
The famous gymnast looked comfortable and well-rested in her pink long-sleeved top that matched her pink shorts.
Biles posted the photo of herself lounging around on social media and shared an Instagram story of her outfit, which exposed her toned midsection. "I had too much to dream last night," she shared.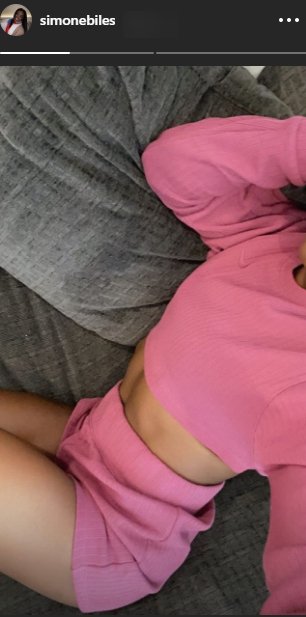 Screenshot of Simone Biles' outfit from her Instagram stories. | Source: Instagram.com/SimonBiles
Now, Biles has to work for another 15 months, which brought her to tears after having been excited to finish the game.
BILES DOES THE HANDSTAND CHALLENGE
Apart from taking a breather during quarantine, the athlete took part in a viral social media challenge, where she took off her sweatpants while doing a handstand.
Initially, the challenge was to put on a shirt while doing a handstand, but the Olympic gold medalist showed that she could take on something much more difficult.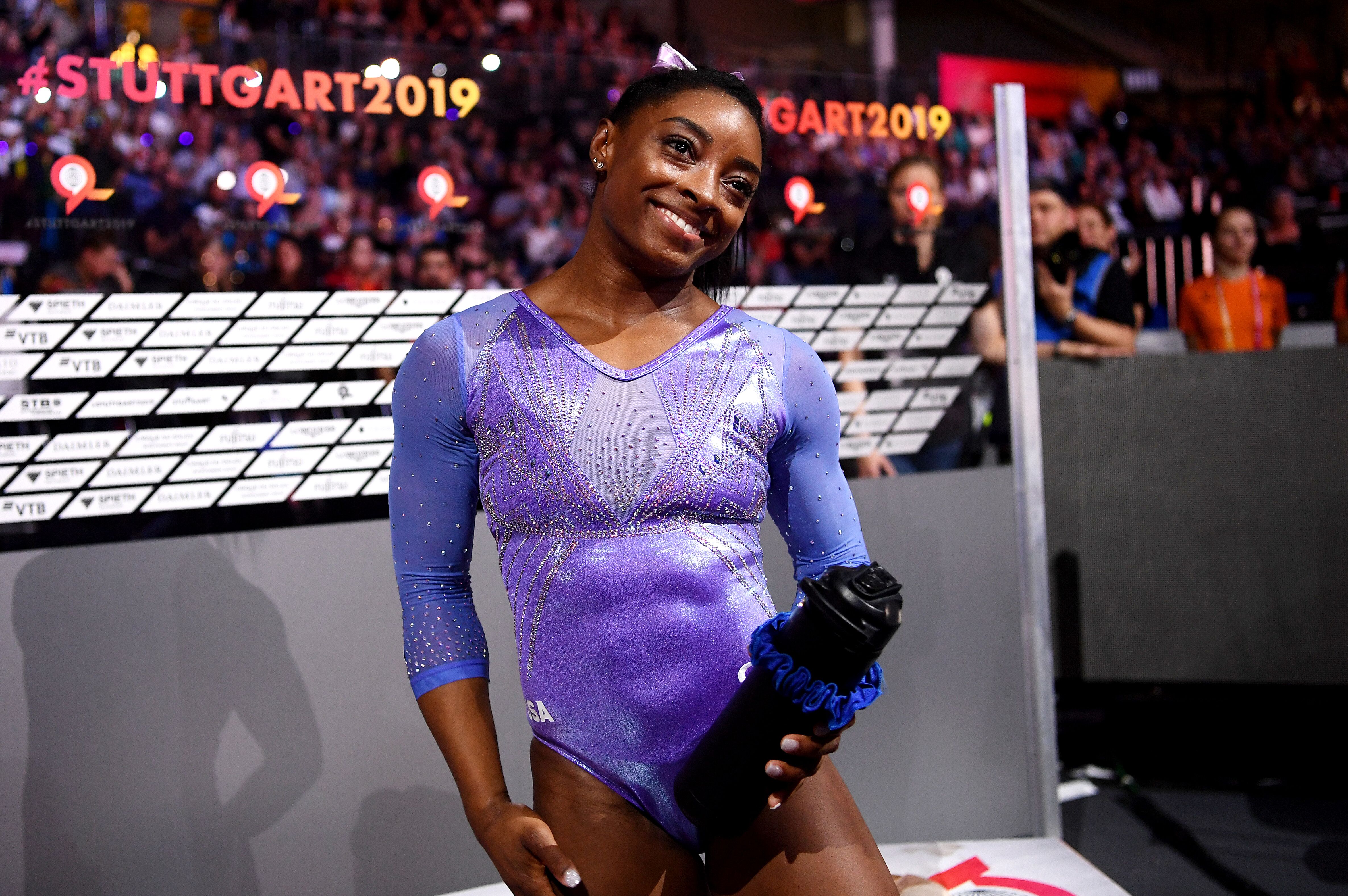 Simone Biles of The United States celebrates winning gold in Women's Floor Final during day 10 of the 49th FIG Artistic Gymnastics World Championships at Hanns-Martin-Schleyer-Halle on October 13, 2019 in Stuttgart, Germany. | Source: Getty Images
Biles posted the video of the challenge on social media, which quickly gained over 12 million views and thousands of retweets.
Despite being at home and having free time, the gymnast still puts on work to stay fit and strong for the Tokyo Olympics, which has been postponed to a later date.
PREPARING FOR TOKYO OLYMPICS
The 23-year-old was set to retire after this year's Olympics, which has been pushed back due to the coronavirus pandemic.
Now, Biles has to work for another 15 months, which brought her to tears after having been excited to finish the game.
"I cried. Obviously, right now, there are bigger problems than having the Olympics postponed. But in three months, I was ready to clock out and be done," she shared:
With not much choice given to the athlete, Biles trains and communicates with her coaches virtually to plan and work for the coming months leading up to the much-awaited event.
Please fill in your e-mail so we can share with you our top stories!