Alfonso Ribeiro and Angela Unkrich Celebrate Son Anders Reyn's 5th Birthday
Alfonso Ribeiro's wife, Angela, takes to Instagram to celebrate their son, Ander Reyn's fifth birthday. She shared an image of a beautiful bug-themed cake made for the birthday boy.
Angela Unkrich, the wife of popular actor and comedian, Alfonso Ribeiro, shared adorable photos of their son, Anders Reyn, as he turned five years old on April 30. Captioning her post, Angela wrote:
"My little guy is FIVE! A whole hand! Happy 5th birthday to my sweet, big-hearted, thoughtful, beach-lovin', bug-obsessed, cake-addicted birthday boy."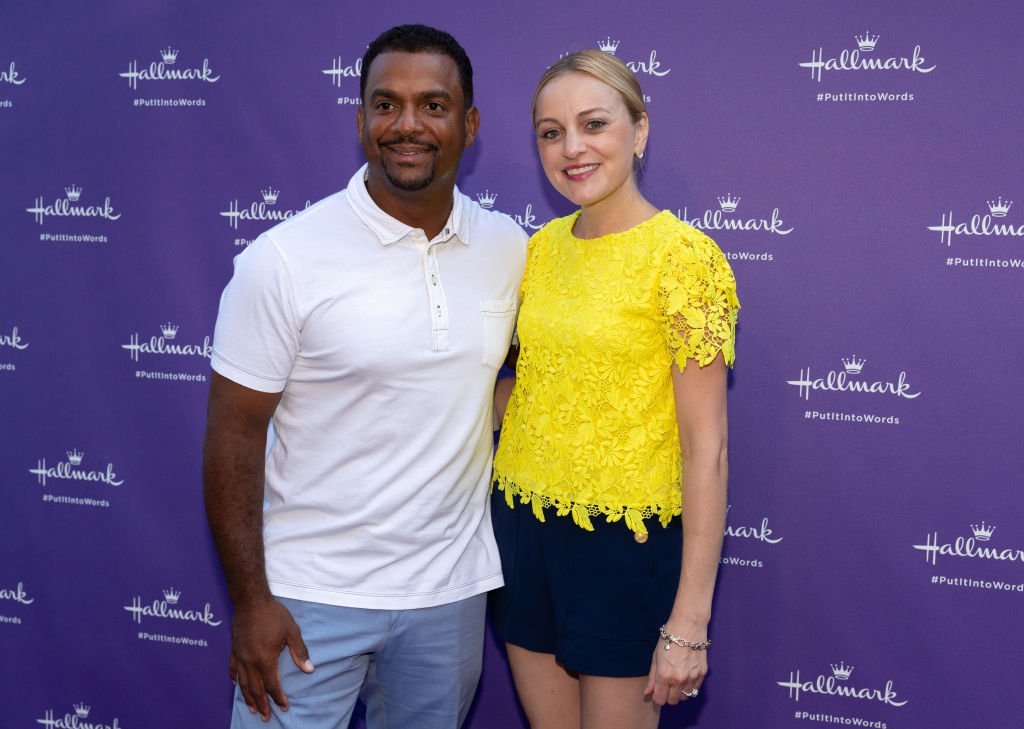 One of the photos Angela posted was one of Anders dressed in a
white t-shirt that read,
"I turned five in quarantine," while he held up a golden number 5 balloon. The birthday boy flashed a happy grin at the camera.
The second photo the proud mom shared was a snapshot of the birthday cake. As she revealed in her caption, Anders was obsessed with bugs, so the pastel blue cake was decorated with make-believe bugs, worms, and dirt.
Angela also took to her Instagram story to share more pictures of her son. Referring to him as her "cuddle buddy," she shared throwbacks from his first, second, third, and fourth birthdays. 
The Ribeiros welcomed their youngest child, Ava, into their family, almost two weeks after Anders's fourth birthday, on May 13, 2019.
 Alfonso Ribeiro, who starred in the 90s sitcom "Fresh Prince of Bel-Air" was excited at the arrival of his baby girl. He took to Instagram to share a beautiful picture of the latest addition to the Ribeiro family. The newborn looked angelic while snoozing. The actor  wrote: 
"Ava Sue Ribeiro finally decided to send @mrsangelaribeiro1 to the hospital on Mother's Day and came into our world early yesterday morning."
The father and mother already shared two kids before Ava came. The TV personality was, however, married once before he married Angela.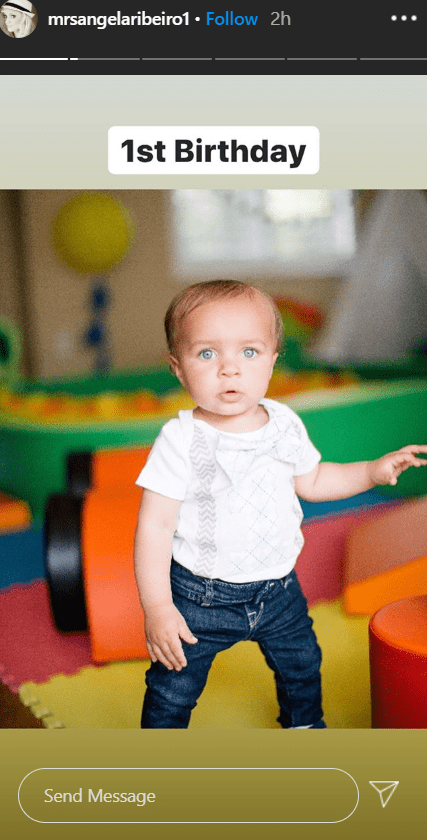 Alfonso first tied the knot with Robin Stapler in 2002, and they had one daughter, Sienna, before they finally went their separate ways in 2006.
Raising his kids right has always been Alfonso's pride. He revealed that one of his biggest goals was to make sure that his kids grew up in the real world but also learned to see the world in a positive light.
The actor said that he believed that the best way to educate his family about people was to travel a lot. So the Ribeiros are frequent plane hoppers as they take big vacations all the time.
The 48-year-old revealed that there is a lot of love in their home, and that was why Ava was such a happy baby that smiled all the time and instantly connected with people, especially her brothers Alfonso and the bug-loving birthday boy, Anders.