China McClain Shares Photo with Lookalike Sister Lauryn and Asks Fans to Guess Who Is Who
China Anne McClain shares an adorable photo of herself and her look-alike sister asking fans to guess the difference and recognize who is who.
Genes are strong. The ability of genes to be passed from one generation to another helps to create similarities between members of the same family.
In a recent picture shared by China Anne McClain, the actress asked fans to guess who was who in the image that showed herself and her elder sister Lauryn.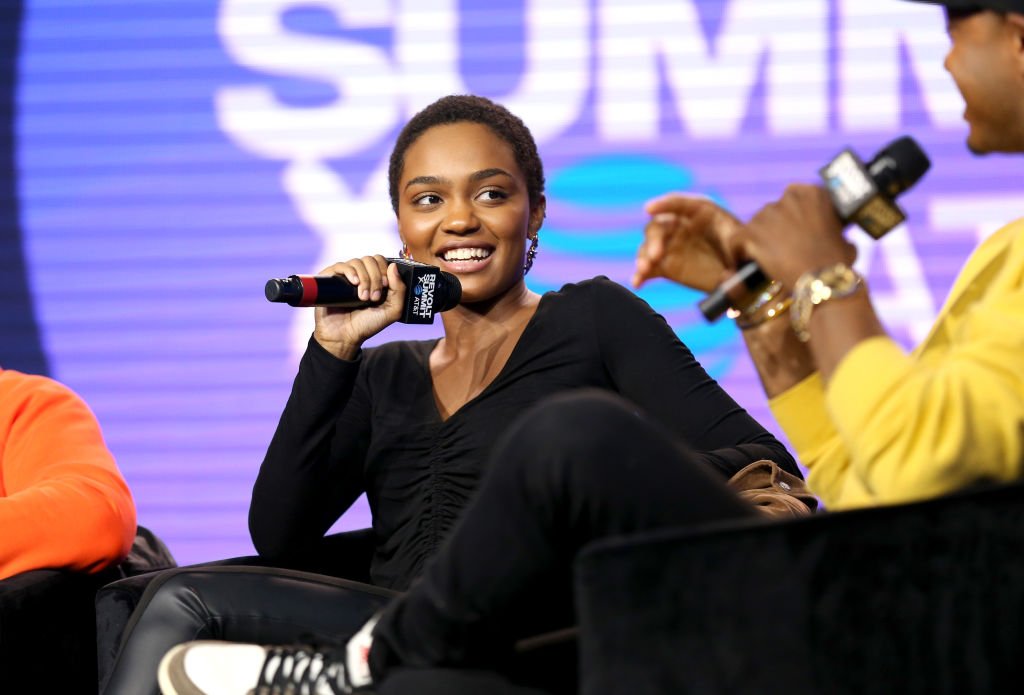 The picture showed Lauryn and China looking cute and glammed up as they appeared to be at an event. The two ladies who have similar hairstyles did look like twins.
In the image, one of the girls could be seen making a goofy face while making the peace sign while the other was peaking from the back, holding an orange plastic cup. China captioned the post with the following words:
"which is me and which is Lauryn."
Following the post, the comments section went into a frenzy with fans trying to guess who was China and who Lauryn was. Someone expressed that they could not tell the difference as the girls looked to be twins.
However, the core fans of China and Lauryn were able to spot the differences between the two girls, with most citing that their hair color had given them away.
China explained that Cameron Boyce was one of her best and longest friends.
While both girls are rocking short-cut hairstyles, Lauryn has her hair dyed brown while China's hair color is jet black.
Some fans could not help but gush over how cute the sisters were and how alike they looked, while others could not help but talk about how China and Lauryn were beginning to look more alike. Someone hilariously concluded saying:
"You are twins, but people are not ready for this conversation ❤️."
China Anne McClain burst into the movie industry at the tender age of seven with her first role in the 2005 film "The Gospel." Following that, she went on to make appearances in a series of Disney shows before a show was created around her.
While she was still in talks with Disney at the time, China had the opportunity to work with Tyler Perry in the movie "Daddy's Little Girls" before being cast on the long-running series "House of Payne."
China who once attested that Selena Gomez was like a role model to her featured in Disney's "A.N.T Farm" and this brought her to international fame. With the success of "A.N.T Farm," China starred in other Disney movies, most notably "Descendants."
Speaking of her time on the set of "Descendants" in a video where she paid tribute to the late Cameron Boyce, China explained that Cameron Boyce was one of the best and longest friends she had ever had as both of them used to be Disney child stars.
Currently, China is casted as Jessica Pierce in the series "Black Lightning" and she also has her own star in Tyler Perry's studios.