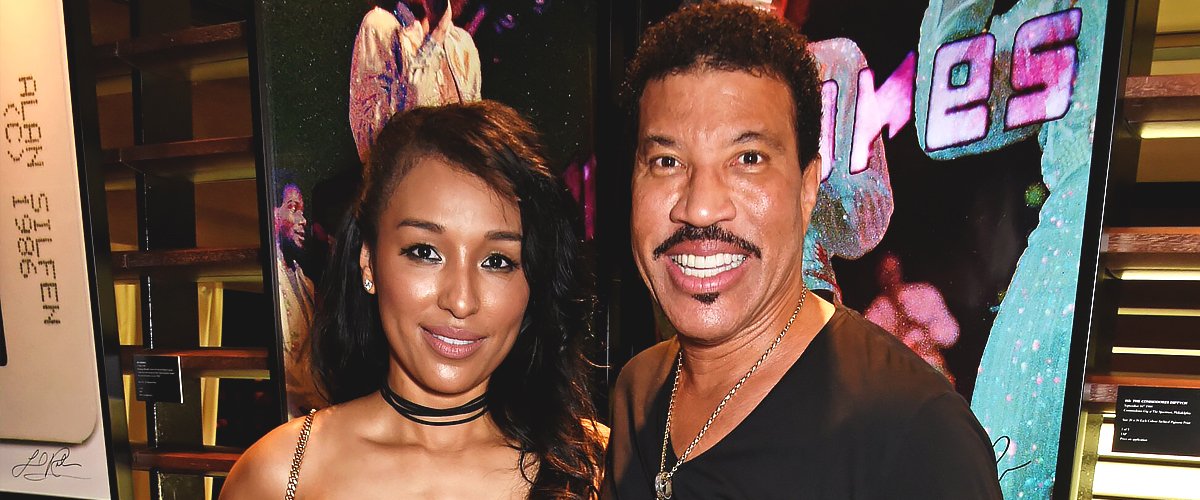 GettyImages
Lisa Parigi and Lionel Richie Don't Have Kids but He Once Said He's Open to the Idea
Grammy Award winner Lionel Richie is the father of three grown-up kids that have given him lots of headaches through the years. Still, he's not opposed to the idea of adding a fourth child to the family.
Lionel Richie has been enchanting crowds with his romantic tunes for more than five decades. He's an icon in music and has maintained his career alive by taking on a mentor role on "American Idol" while still touring the world.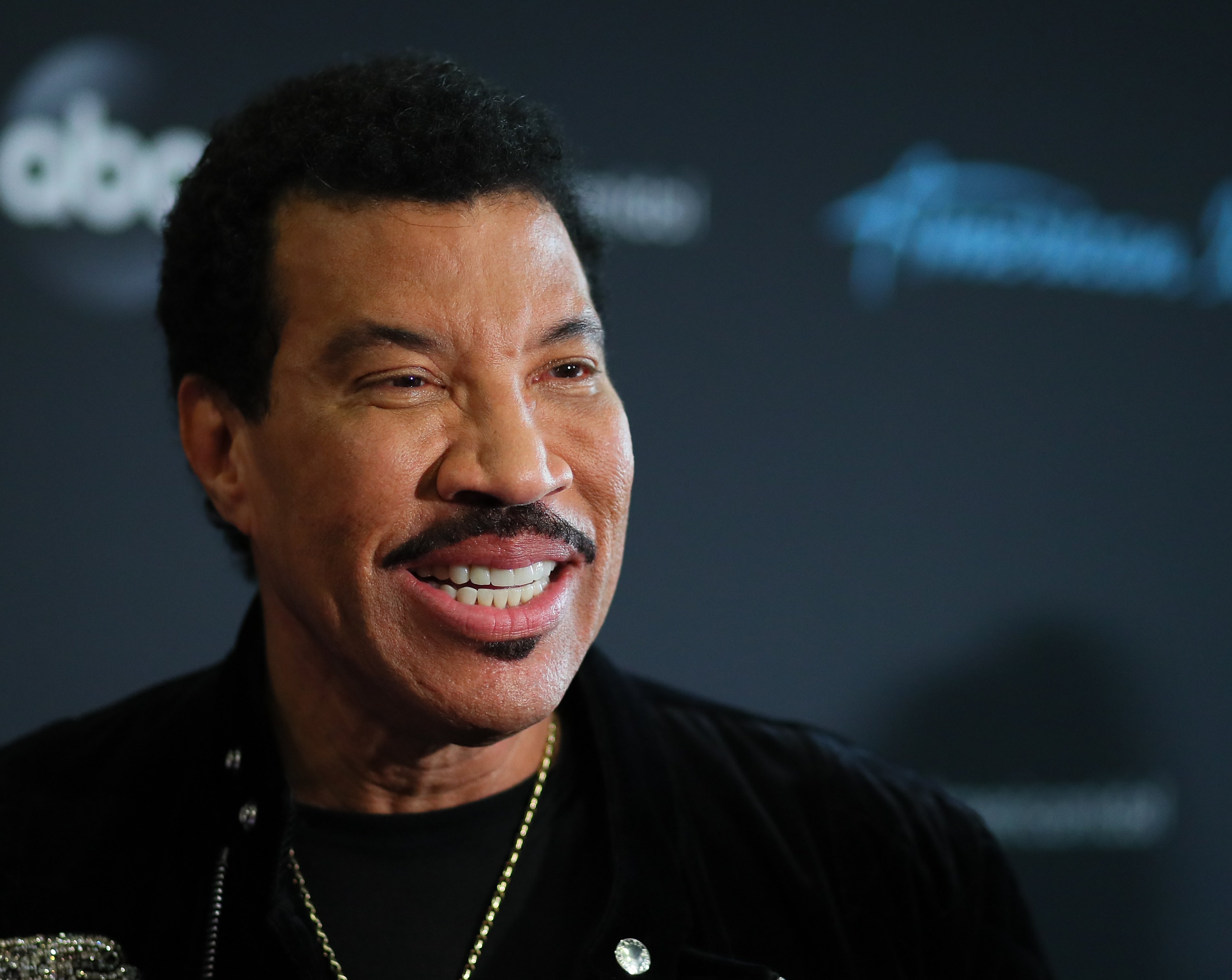 Lionel Richie attends the taping of ABC's 'American Idol' on April 21, 2018 in Los Angeles, California. | Photo: GettyImages
At 70 years old, the "Hello" and "All Night Long" crooner has gone through two marriages and two divorces, and he's the father of three and grandfather of two.
Still, Lionel found love for a third time with his much younger girlfriend, Lisa Parigi, who is in her middle thirties.
LIONEL RICHIE'S LOVE LIFE
Lionel was at the height of his career with The Commodores when he married high school sweetheart Brenda Harvey in 1975.
Lionel first stated in 2014 that he wasn't looking forward to being a dad in his late years, but he had a change of heart.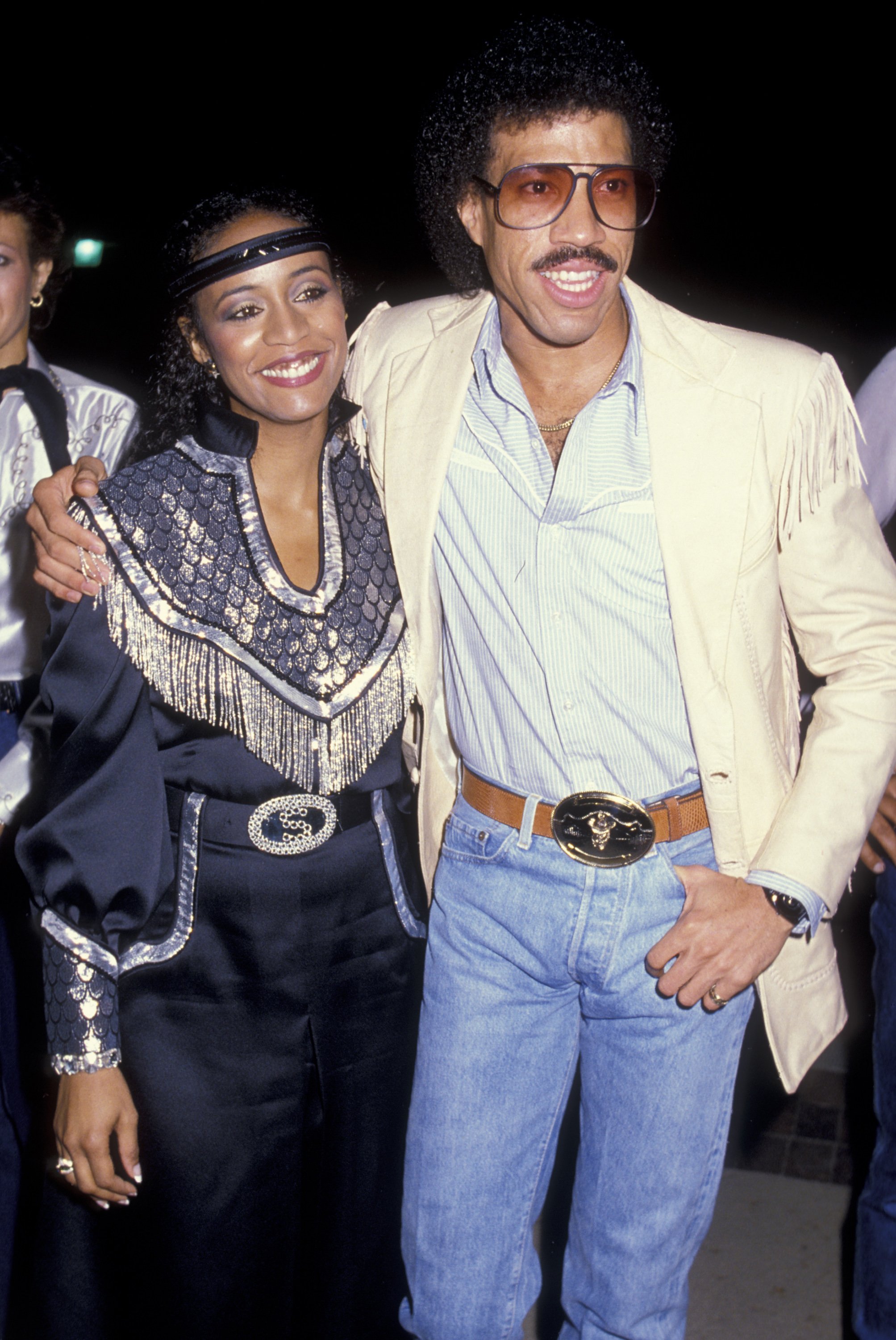 Lionel Richie and Brenda Harvey attend Share Boomtown Party on April 28, 1984 at the Pauley Pavilion at UCLA Campus in Westwood, California | Photo: GettyImages
They took in Nicole Richie, who was the daughter of one of the members of Richie's band when she was four years old. They later legally adopted her when she was 9.
Lionel then started an affair with Diane Alexander while still married to Brenda. She eventually discovered them together and filed for divorce, which was finalized in 1993.
Two years later, Lionel married Diane, and they went on to have two kids: son Mikes, born in 1994, and daughter Sofia, born in 1998. Lionel and Diane divorced in 2004.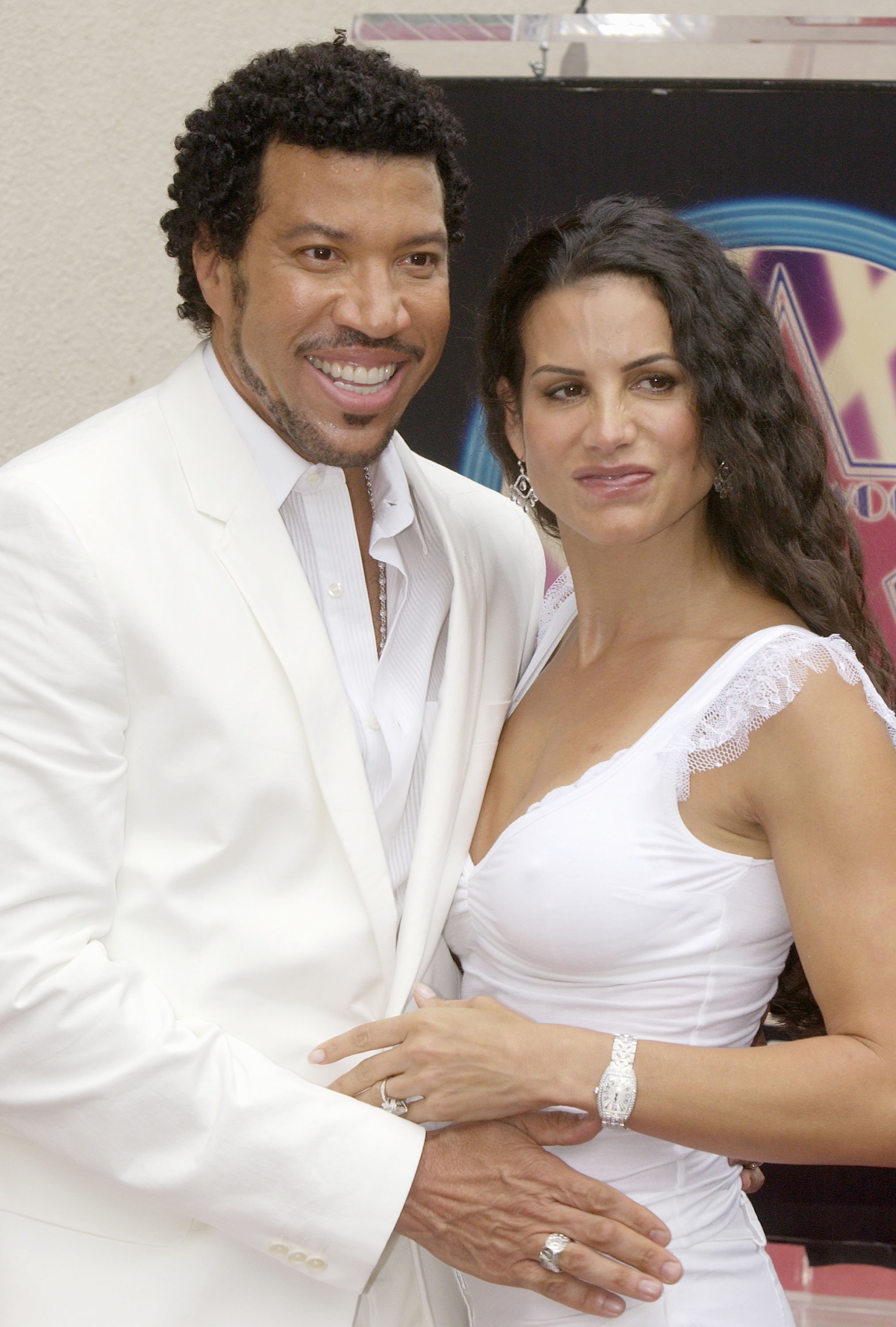 Lionel Richie with wife Diana attend a ceremony honoring Richie with a star on the Hollywood Walk of Fame June 20, 2003 in Hollywood, California | Photo: GettyImages
The singer has been dating Lisa Parigi, a model and entrepreneur originally from Zurich, Switzerland, for at least six years now. However, Parigi might never hear wedding bells with Lionel, as he's not so keen on giving marriage a third chance.
LIONEL'S THOUGHTS ON MARRIAGE…
Although Lionel claims to be in love with his beautiful girlfriend and says that she helps him deal with his "crazy world," marriage and kids are not a sure thing for them.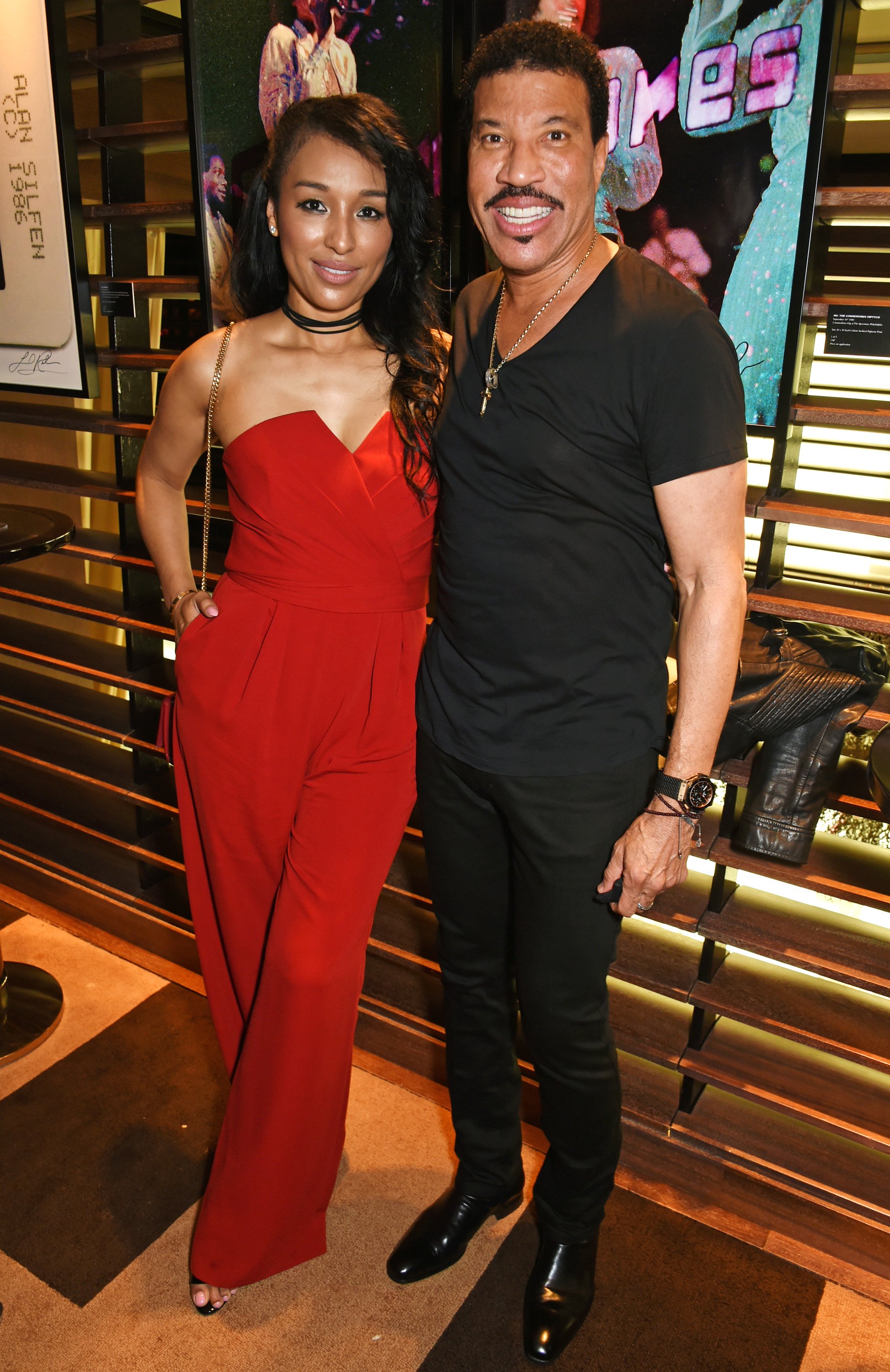 Lisa Parigi and Lionel Richie attend the exclusive Lionel Richie exhibition 'STILL at Dorchester Collections Mayfair hotel, on July 5, 2016 in London, England | Photo: GettyImages
Talking to the Mirror about the possibility of walking down the aisle again, Lionel said women have "ruined" the idea of marriage for him.
"I've been there twice, and it was very expensive for me," he explained. "I've no idea to go there a third time - women have killed it for me. Kids aren't the problem - ex-wives are."
Still, the singer said he's "happy to commit in other ways," and Lisa is supportive of his decision, revealing that she doesn't need a ring on her finger to validate her relationship with Lionel. As she said:
"What we already have is enough. Lionel doesn't owe me anything."
…AND KIDS
As for kids, Lionel first stated in 2014 that he wasn't looking forward to being a dad in his late years, but he had a change of heart.
While talking about rock star Ronnie Wood becoming a father in his 60s, Lionel claimed Wood could do anything because he's a Rolling Stone and "he can defy the laws of gravity."
"It would probably kill me," Lionel said of having more children, adding that he didn't see himself becoming a father again because he has already turned a corner.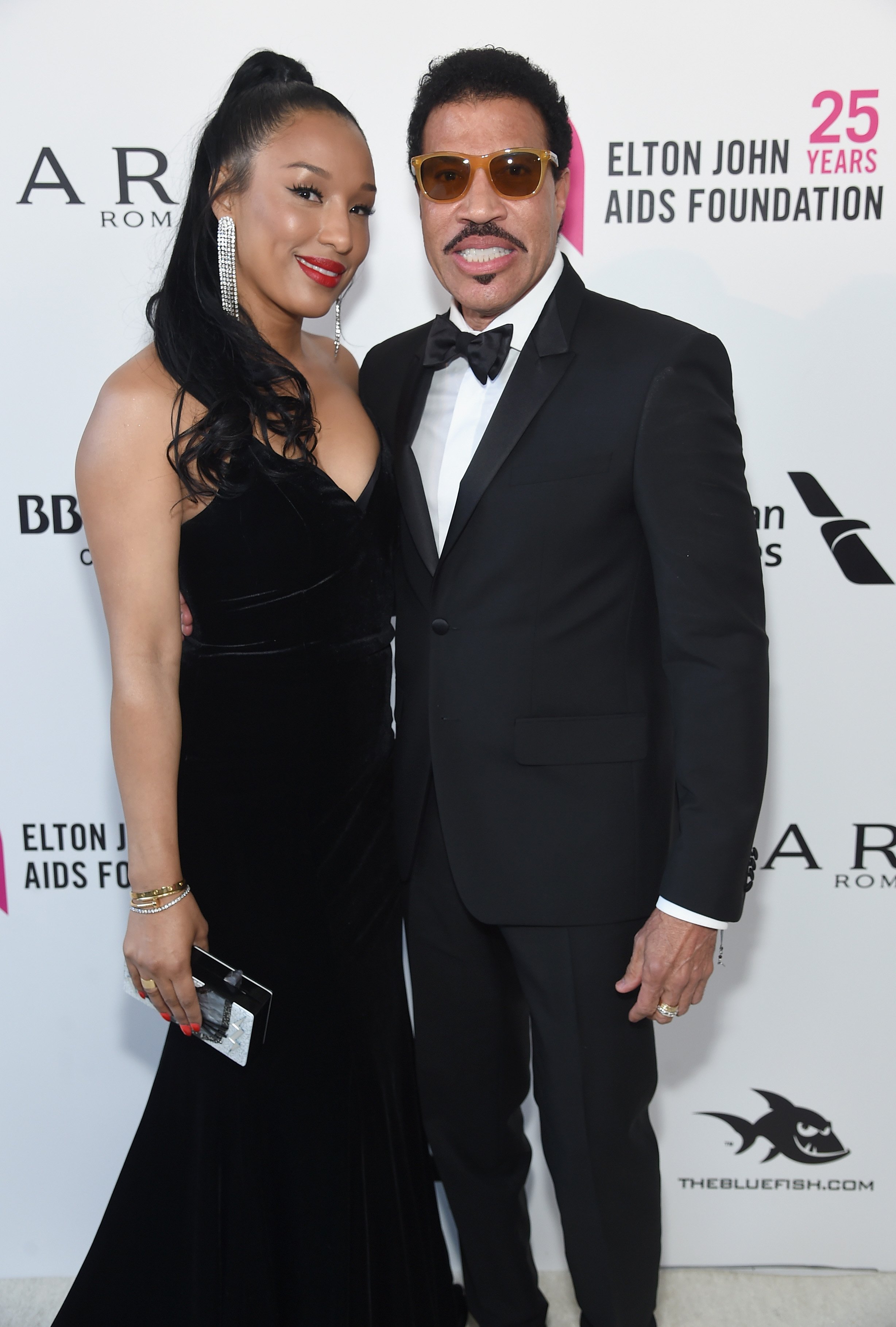 Lisa Parigi and Lionel Richie at the 26th annual Elton John AIDS Foundation Academy Awards Viewing Party on March 4, 2018 | Photo: GettyImages
However, a few months after that first statement, Lionel took a U-turn and said he was considering having kids with Lisa Parigi. He explained:
"I'm willing to become a father again. I might have just let a secret slip there, but so be it - Lisa and I are cool with the idea of children."
That was in 2016, though, and so far, the couple doesn't seem to be planning a baby. Although they do share an adorable dog named Sylvester, whom Lisa claims is "the boss" of their household.
LIONEL RICHIE'S KIDS
Lionel is the proud father of three kids that, each in their own way, have been the cause of innumerable headaches.
Nicole Richie, 38, made hundreds of headlines in the late '90s for her partying ways, her abuse on drugs, and her eating disorders.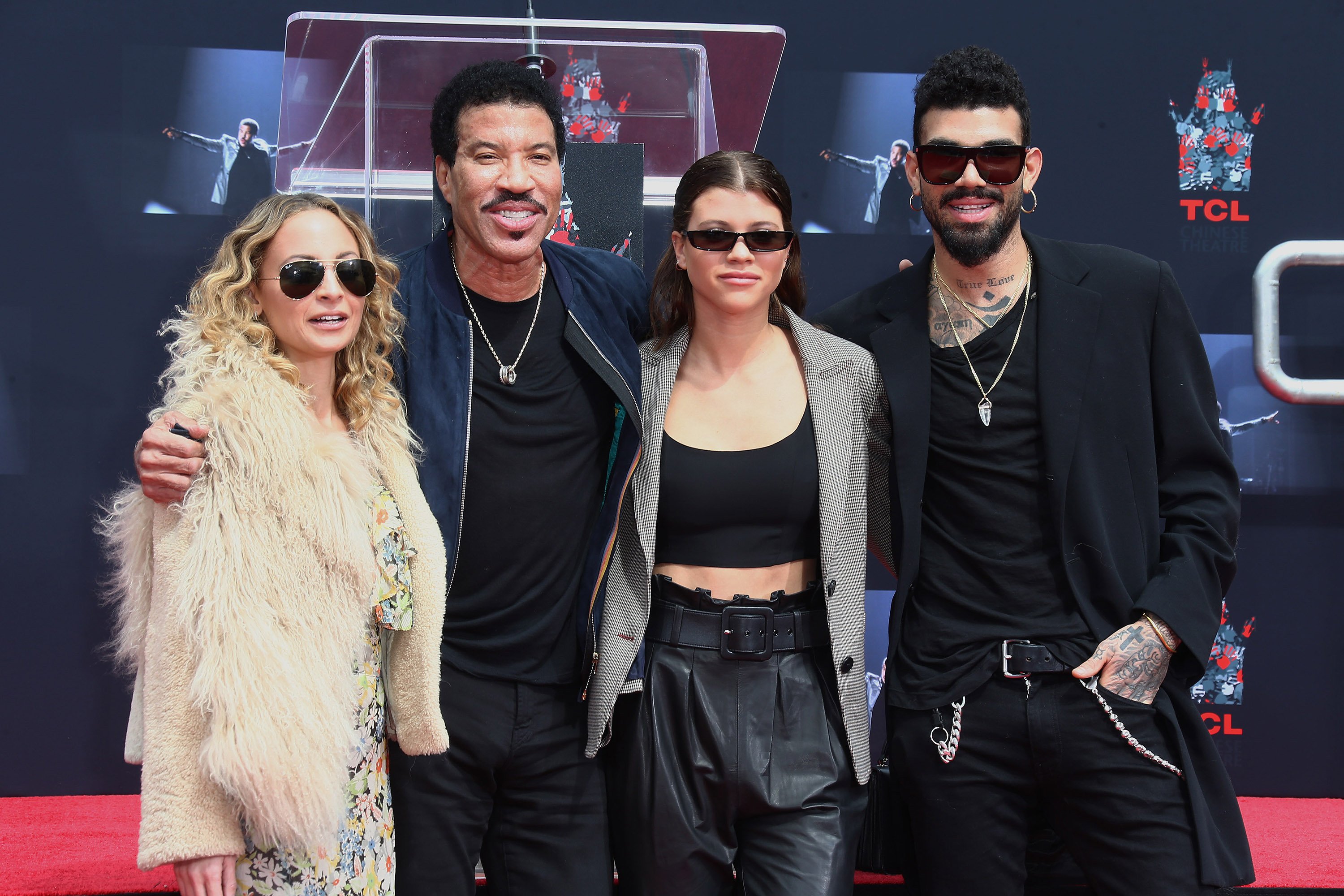 Nicole Richie, Lionel Richie, Sofia Richie and Miles Richie attend the Lionel Richie Hand And Footprint Ceremony at TCL Chinese Theatre on March 7, 2018 | Photo: GettyImages
Luckily, Nicole realized she was headed down a doomed path and sought help from Lionel to enter rehabilitation.
Now, Nicole is a successful entrepreneur and mother of two adorable kids, Lionel's grandchildren, and she's the one lecturing her father about not cursing in front of her kids.
"Isn't that incredible? The lady who used to make my hair fall out," Lionel joked. "She tells me off and says, 'Dad, we don't speak like that around the kids. Not in this house.'"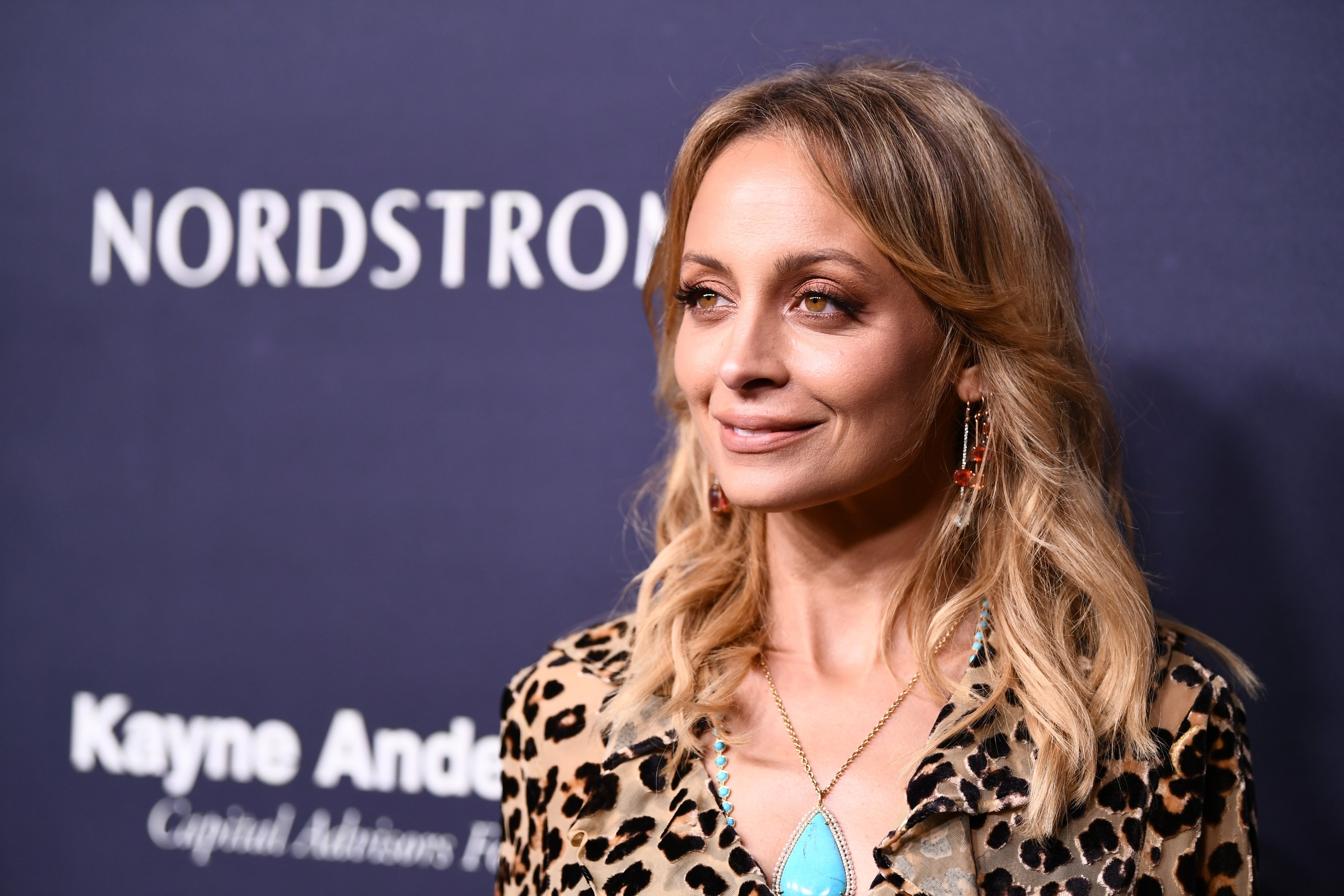 Nicole Richie attends the 2017 Baby2Baby Gala at 3LABS on November 11, 2017 in Culver City, California. | Photo: GettyImages
Miles Richie, 25, is Lionel's only son and the least famous one. He's a model signed with the prestigious model agency Wilhemina, and he has claimed in the past that he doesn' want to be known as "the son of…" but for his own achievements.
Miles made headlines in 2019 but not for good reasons. He was arrested at Heathrow Airport in London when he threatened to detonate a bomb after he wasn't allowed to board his flight.
He got into a physical altercation with one of the guards, and when police arrived, he received a caution for communicating false information, causing a bomb hoax and battery.
Sofia, 21, is also a model and has been working in the fashion industry since she was a teenager, appearing in campaigns for brands such as Adidas and Tommy Hilfiger.
She's been dating Scott Disick—Kourtney Kardashian's ex-boyfriend—who is 15 years older for the past three years, and her dad was very vocal about her disapproval of the relationship in its early stage.
Lionel Richie and Sofia Richie attend the SAG-AFTRA Foundation Patron of the Artists Awards 2017 on November 9, 2017 in Beverly Hills, California | Photo: GettyImages
"She's 19. When you're 19, you know everything. Is it going to be for life? I don't know," Lionel said in 2017, adding that he was treating the situation as "just a phase."
However, after three years, it seems like Lionel might finally have accepted Scott into the family, as they reportedly spent Thanksgiving together last year.
Please fill in your e-mail so we can share with you our top stories!