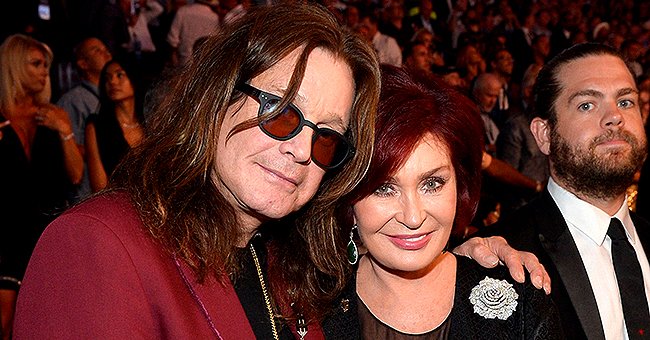 Getty Images
Ozzy Osbourne's Wife Sharon Reveals Husband Is in Good Spirits Amid Parkinson's Disease Battle
Sharon Osborne, the wife of legendary English singer Ozzy Osbourne, has opened up about her husband's health and their way of dealing with the new reality.
In a recent interview, 67-year-old Sharon gave updates on Ozzy's Parkinson's disease condition. She explained that they've both been self-isolating with their family and have been unable to leave the U.K.
Ozzy revealed that he had Parkinson's earlier this year. In an interview at the time, the frontman of heavy metal bank Black Sabbath explained that he found out last February after he suffered a nasty fall.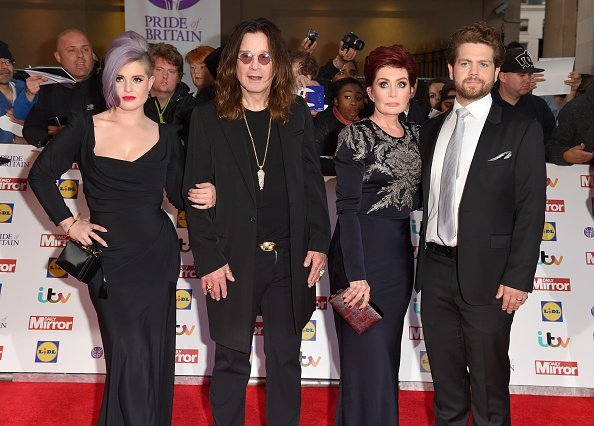 Kelly Osbourne, Ozzy Osbourne, Sharon Osbourne and Jack Osbourne at The Grosvenor House Hotel on September 28, 2015. | Photo: Getty Images
Osbourne also pointed out that he had been taking treatments and that he was optimistic. As he said, Parkinson's isn't a death sentence. While he might have some bad days, he's been taking care of himself quite well.
Sharon seemed to have the same sentiment in her latest interview. However, she also pointed out that the novel coronavirus forced them to push Ozzy's health checkup in Switzerland, back. In part, she said:
"Unfortunately, you know, Switzerland closed all the borders. We'll get there, though. Hopefully, we'll get there later on in the summer."
Sharon also pointed out that Ozzy is doing rather well. She added that the entire family is in good spirits, and being together has helped a lot.
Sharon has continued to work as a co-host of The Talk on CBS. While the Osbourne family continues to stay in self-isolation, she still has that at least.
Jack added that regardless, he wouldn't let the virus kill his father.
Sharon hasn't been the only Osbourne to give health updates on Ozzy's situation. Some of the music icon's children have also chimed in.
Back in March, Kelly, Ozzy's second child, highlighted that her dad had developed a case of cabin fever. Since he had been at home for a while, he had become somewhat bored and restless. However, Ozzy is still feeling great as he had recently undergone surgery in Panama. Kelly added:
"...He wants to get up. He wants to do things. He wants to be part of the world again."
Jack, Ozzy's first son, also recently reiterated his commitment to caring for his father. The younger child, who hosts his TV show, "Portals to Hell," explained in an interview that Ozzy had become a full-on news consumer.
Given the legendary singer's famously wild past, it was a bit ironic to see him just staying home. Jack added that regardless, he wouldn't let the virus kill his father.
Please fill in your e-mail so we can share with you our top stories!