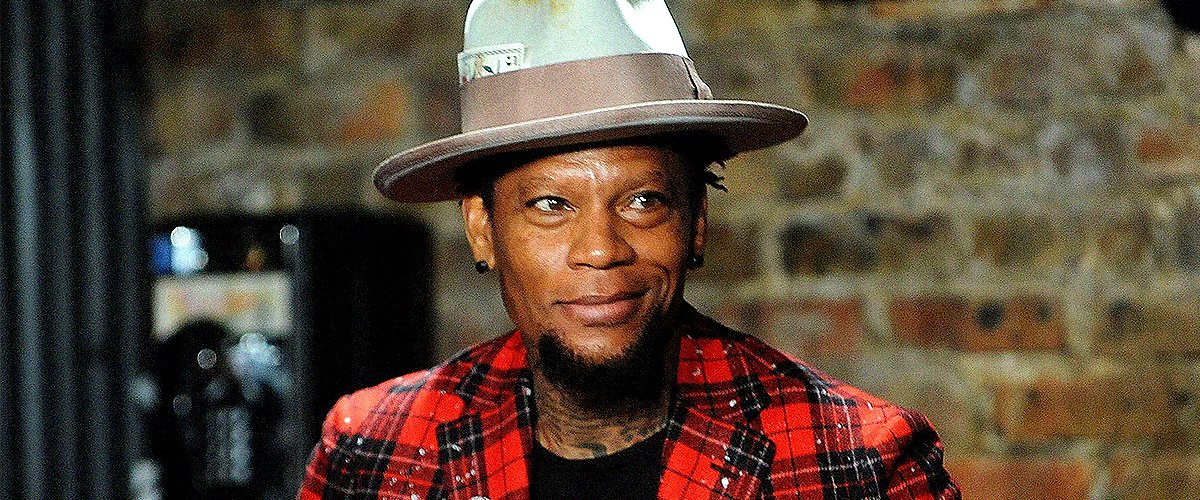 Getty Images
Ryan Nicole Hughley Is DL Hughley's Oldest Daughter and a Talented Food Journalist — Meet Her

Ryan Hugley is a lot more than a celebrity daughter, and the gifted food writer is intent on spreading the love of Soul Cuisine.
Comedian and radio host D.L. Hughley's little girl Ryan is all grown up, recently married, and has a successful career as a food and culture writer with her own blog.
Ryan, who married Atlanta native Dr. Alejandro Shepard in September 2019, is a California girl who has taken to the South like a fish to water.
Ryan has definitely inherited her father's wit, and that Hughley humor that made him one of the "Original Kings of Comedy"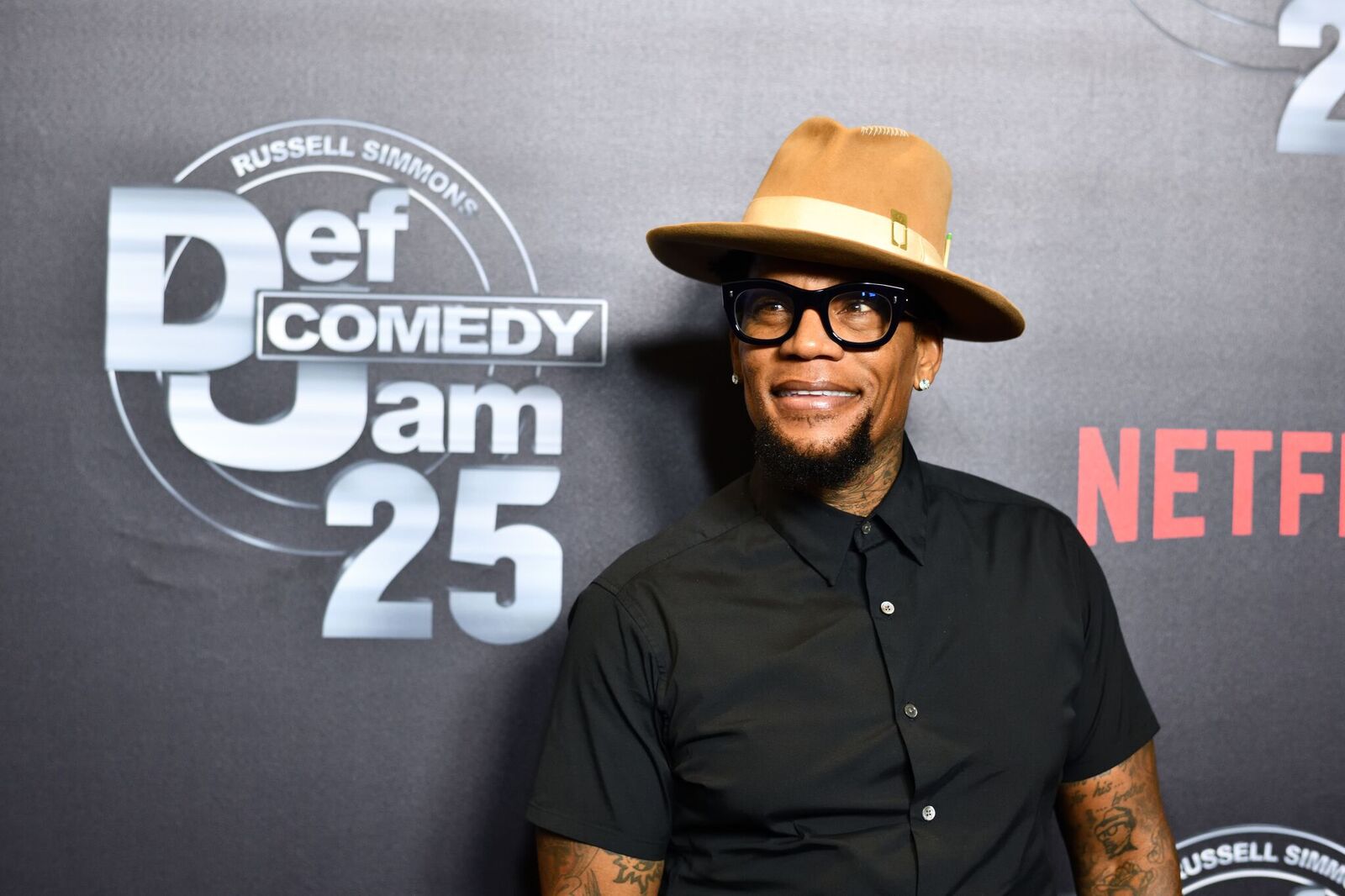 D.L. Hughley at the "Def Comedy Jam 25" in Beverly Hills in 2017 | Source: Getty Images
BROWN SUGAR & BOURBON
In her blog, sprinkled with the dry wit she inherited from her father, Ryan shares recipes that range from the homeliest of cornbreads to the exotic, with a mouthwatering chicken green chili.
Ryan offers the sophisticated and the greedy elegant cocktails, and luscious, calorie-loaded desserts liberally laced with the aforementioned brown sugar and glazed with bourbon.
A PASSION FOR PRESERVATION
Ryan shares her passion for preserving food with her fans, from how to make pickles the old fashioned way, to preserving food with salt, sugar, olive oil - and yes - that now much-maligned bacon fat that confers such a delicious flavor to Soul Food.
THE BOURBON CONNECTION
Ryan's recipes for what she calls "libations" are many, varied, and all sound sinfully delicious. From the classic Sidecar to the potentially explosive Blood Orange Jalapeño Margaritas, her suggestions promise endless sundowns of tipsy delights.
TOURING CULTURES
But Ryan's blog is more than just foodie heaven, she also offers her readers fascinating in-depth tour guides of cities like Louisville and her beloved New Orleans, exploring not only the streets and sights but the meanderings of the culture and its roots.
Ryan shares with her readers her insights into the struggles American communities have been facing, trying to shed the dark heritage of centuries of slavery, and embrace a truly egalitarian and discrimination-free society.
THE HUGHLEY HUMOUR
Ryan has definitely inherited her father's wit, and that Hughley humor that made him one of the "Original Kings of Comedy." Her writing is deliciously sassy and sophisticated, with an elegant comedic edge that makes her work a delight t any reader.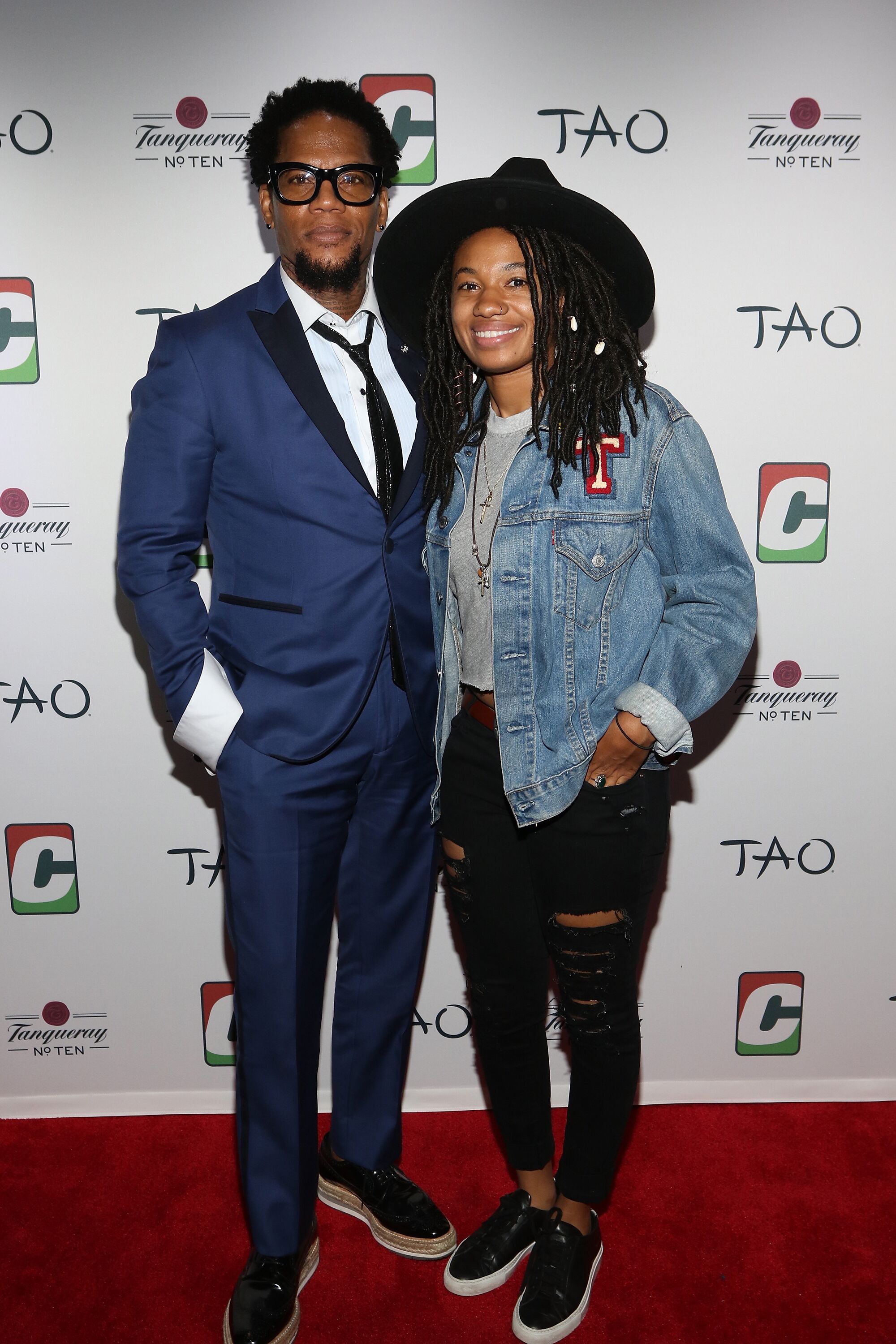 D. L. Hughley and daughter Tyler Hughley at the Dave Chappelle Birthday Celebration in New York in 2017 | Source: Getty Images
GROWING UP A HUGHLEY
Ryan is the oldest child of DL Hughley, and his wife of 24 years, LaDonna. At 33, Ryan is the oldest, followed by her brother Kyle, 32, and her sister Tyler, 29. Tyler is a radio host and has featured in her dad's shows and special features.
Ryan's brother Kyle was diagnosed with Asperger's as a child and with his family's unconditional love and support he graduated from college. DL recounted in an interview that his son's growing consideration has sometimes brought him to tears.
"I could not stop crying, because he did something he was afraid to do. ... I just didn't believe he could do it. He did it."
RYAN HUGHLEY'S DREAM WEDDING
Ryan got to walk fulfill every little girl's fantasy and walk down the aisle on her father's arm, towards a handsome man she's in love with, the dashing Alejandro. Ryan was breathtaking in a strapless lace gown glittering with crystals gown.
The bespoke dress hugged every curve of her stunning figure before flaring out into mermaid tail in diaphanous tulle. Ryan wore a sheer cathedral length veil and carried an elegant bouquet of old fashioned cream and salmon roses and greens.
After the ceremony, the newlyweds and their guests attended the reception held at the Hudson Loft. The party carried on until the small hours, with the revelers dancing the night away and feasting on the elegant banquet.
DL HIGHLEY AND LADONNA
Ryan's parents, who have been together for over three decades, have weathered the storms and the difficulties of marriage - including DL's infidelities - and the comedian has confessed that he is deeply in love with his wife.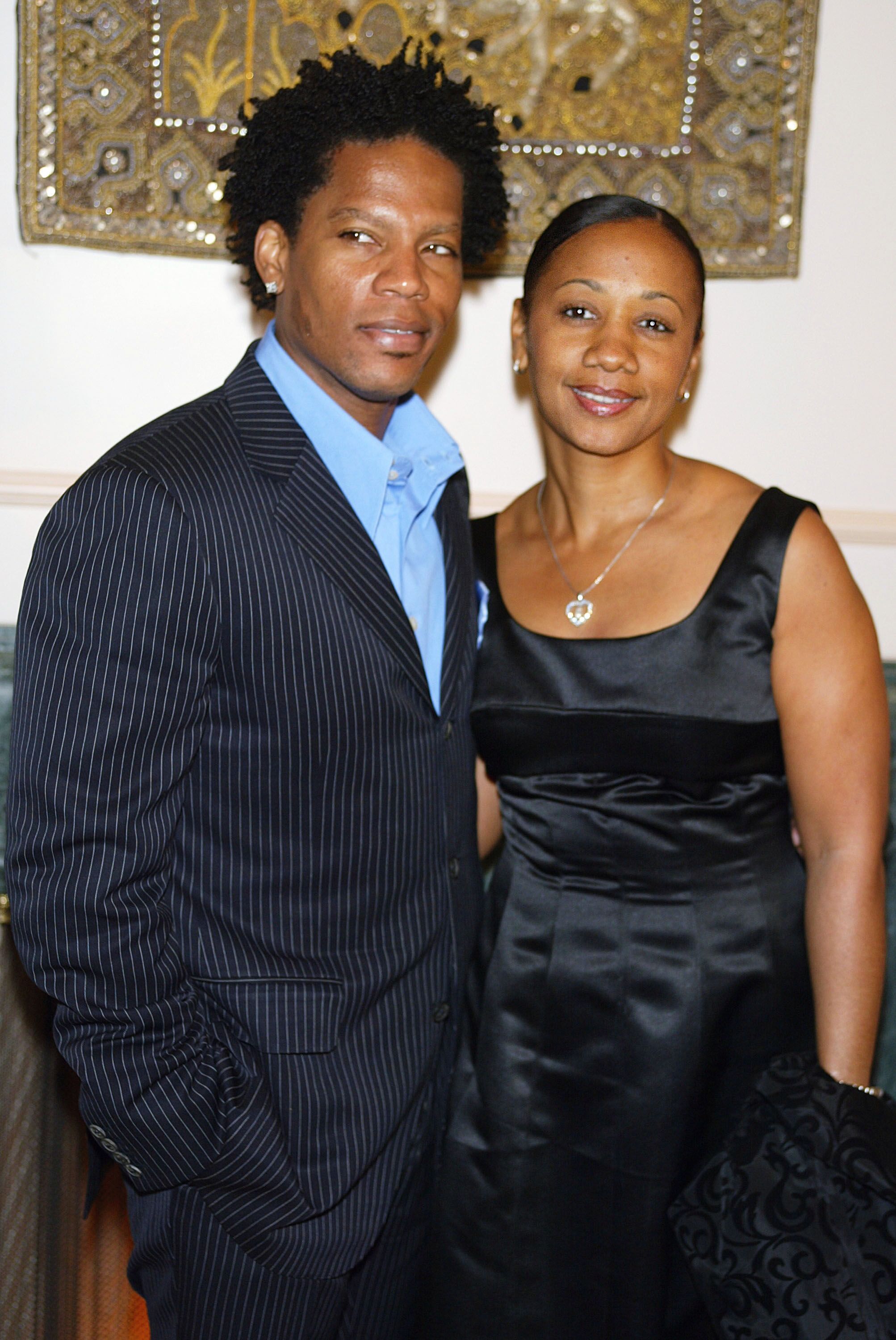 D.L. Hughley and his wife LaDonna pose at "Night of the Butterfly", hosted by Chrysalis, at a private residence on March 20, 2003 in Los Angeles | Source: Getty Images
He admitted that he was unfaithful because he thought that it was "what people did" and it took years of witnessing his wife's pain to make him rethink his behavior.
DL even fathered a child with a woman he had an affair with, and learned years later that his wife not only knew but helped his former mistress through the death of the baby she'd borne DL.
DL was stunned by his wife's compassion and generosity and resolved never to betray her again. And he has kept his word.
Please fill in your e-mail so we can share with you our top stories!